$

1

*

Buys

$

100

,

000
Globe Life Insurance
Get FREE Life Insurance Information
Or call for more information: 1-800-742-6787

Or call for more information
1-800-742-6787
Choose Your Coverage:
$30,000
$50,000
$100,000
No Medical Exam
Simple Application

No Agent Will Visit—You Buy Direct
No Waiting Period
Full Coverage The First Day
Monthly Rates as low as:
$3.49 for Adults
$2.17 for Children or Grandchildren
The Ballpark in Arlington, TX Is Now Called Globe Life Park In Arlington
May 18, 2016
The Texas Rangers announced a naming rights deal for their park at a news conference on Wednesday, February 4, 2014. Joe Januszewski, the Rangers' executive vice president of business partnerships and development, said it is among the best deals in history to be procured for the naming rights of a baseball facility.

"We're honored to partner with the Texas Rangers, and we're excited to see the Globe Life name on this beautiful facility," Globe Life president Bill Leavell said.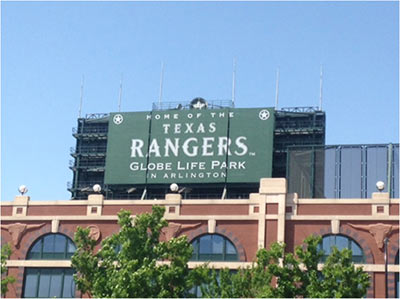 In addition to the naming rights, Globe Life is also planning to make a substantial commitment to local youth baseball and softball programs through a grant partnership program with the Texas Rangers Baseball Foundation.

"That was one of the significant pros of this deal," Januszewski said. "These folks made it clear this was not an advertising ploy, but they wanted to be ingrained in the community. The revenue is important, but also important is the quality of people and the quality of the company. To that end, it was important to have someone who shares our values of our Foundation and the efforts in the community."
Join 4.2 Million Current Globe Life Policyholders
Globe Life's values have remained the same since our roots began in 1900.