Choose Your Coverage:
$30,000
$50,000
$100,000
No Medical Exam
Simple Application
No Waiting Period
You Buy Direct
Monthly Rates as low as:
$3.49 for Adults
$2.17 for Children or Grandchildren
Globe Life Sponsors Special Olympics FC Dallas
May 18, 2016
Globe Life partnered with the FC Dallas Foundation in 2016 to help support Special Olympics. Through its efforts, individuals with special needs gained the unique opportunity to represent FC Dallas through training, competitions and social experiences. In 2016 the Special Olympics Team won all three of its soccer games.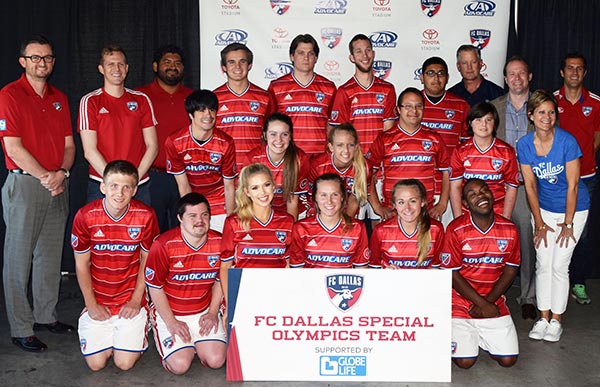 "The spirit of the FC Dallas Special Olympics program is to provide these athletes with the true professional experience while being inclusive of everyone with intellectual disabilities. With Globe Life's support, we were able to give this to them. The athletes used the support to spur their determination to train hard and compete well. This program will continue to grow and impact not only the Special Olympics Team but also our pro players and our fans." – Melissa Reddick, Executive Director of FC Dallas Foundation & Community Relations
"The FC Dallas Special Olympics Team supported by Globe Life is one of my personal favorites of our FC Dallas Foundation programs and it holds a special place in the hearts of everyone in our FC Dallas family. Thank you to Globe Life who was an incredible partner for the successful 2016 Special Olympics season." – Dan Hunt, FC Dallas President
Join 4.2 Million Current Globe Life Policyholders
Globe Life has been protecting America's families since 1951