$

1

*

Buys

$

100

,

000
Globe Life Insurance
Get My FREE Quote — Apply In Minutes
Choose Your Coverage:
$30,000
$50,000
$100,000
$5,000, $10,000, $20,000, $30,000, $50,000, $100,000


No Medical Exam —
Simple Application

No Medical Exam—Simple Application

Free Quote—Apply Online


No Waiting Period
Full Coverage The First Day
Fast Approval Process
Full Coverage The First Day—Fast Approval Process

Monthly Rates as low as:
$3.49 for Adults
$2.17 for Children or Grandchildren
Planning A Funeral Can Save Dollars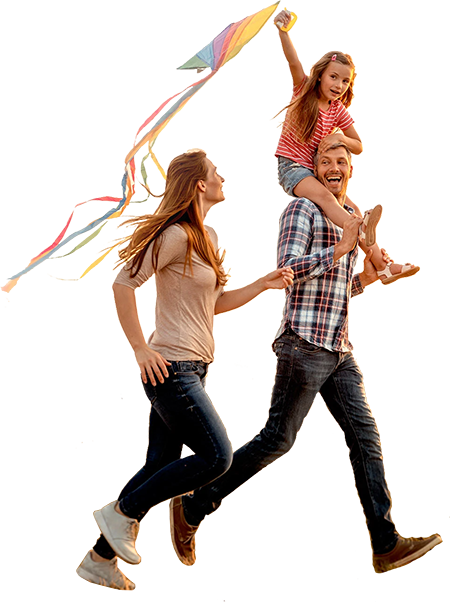 $

1

*

Buys

$

100

,

000
Globe Life Insurance for Adults or Children



No Medical Exam
Simple Application

No Medical Exam—Simple Application

Free Quote—Apply in Minutes


No Waiting Period
Full Coverage The First Day
Fast Approval Process
Full Coverage The First Day—Fast Approval Process

Monthly Rates as low as:
$3.49 for Adults
$2.17 for Children or Grandchildren


By

Stacy Williams

•
July 03, 2012
Globe Life And Accident Insurance Company is a leading provider of funeral and burial life insurance. Since it is our business to help protect your family's well being, we are providing updated information on how planning a funeral can save dollars:
Planning A Funeral Can Save Dollars
"A man's dying is more the survivors' affair than his own." ˜Thomas Mann1
Many people do not realize that their passing may create a financial burden on the survivors because funerals are expensive purchases. The costs of arrangements can vary greatly, depending on the services that are chosen. For example, if you choose to have a viewing of the deceased, the funeral home may require expensive embalming and preparation of the body. Even the casket can become an expensive purchase as there is a tremendous range in the cost.
No one likes to think about death, let alone plan for it.
Of course, when a loved one dies, the last thing on our minds is money, and we aren't likely to try to save money by having a direct burial or cremation. Grief stricken survivors in this situation often choose the more expensive options. Later, when the bills for the funeral begin to arrive, the survivors realize that their loved one's death became an unexpected and unplanned expense. This is why preplanning your funeral is not only an intelligent choice, but it is also a lasting testament of your consideration for survivors.
A lack of communication can be costly because making funeral arrangements generates a complex mixture of emotions in most of us. For example, some people overspend on a funeral because they think the type of service is a reflection of their feelings for the deceased. "There's more psychological baggage surrounding death than any other life experience …" says Karen Leonard, researcher for the book, The American Death Revisited.2
With benefits being paid tax free, m any people purchase a term life insurance policy with a low face value, specifically to cover funeral expenses. Yearly premiums are easier to handle, often payable in monthly installments.
Pre-planning can give you peace of mind by knowing your arrangements are ready and comply with your wishes. You can have control over the decisions relating to your death—the disposition of your body, the funeral or memorial services, and even what your obituary says about your life.
The following expenses are typically part of the costs:
Professional and administrative services: embalming, funeral home staff during the visitation
Facilities and equipment: preparation room, visitation room, reception room, chapel
Transportation: transfer from the place of death, funeral limousine, and cars for the family
Furthermore, there are also extra costs for optional goods and services, which may be listed under such headings as "Cash disbursements". These expenses may include costs such as transporting the remains, embalming and other preparation, use of the funeral home for viewing, ceremony or memorial service, use of equipment and staff for graveside service, use of a hearse or limousine, a casket, outer burial container or alternate container and cremation or interment, a vault, prayer cards, and temporary grave marker, stationary, flowers, cemetery plot, obituary, death certificates, honorariums and a headstone.
A specific funeral home will not necessarily list the charges in this way; they may have more or fewer categories, and the actual value of the services will differ from one firm to another. However, the above list will provide examples of the many different costs for a typical funeral, and how quickly they add up to a large expensive undertaking for survivors. The best suggestion would involve locating a local funeral home counselor for the purpose of deciding on an amount that fits your budget. The counselor should be willing to discuss all of the options that are available. Remember to ask about package deals. Find out if the merchandise costs are the same from different mortuaries. Above all, make sure you know what you are buying. As for financing the funeral, you may be permitted to set up a payment plan, if you do not have the money all at once.
The Federal Trade Commission has a "Funeral Rule" which requires mortuaries to present a price list of services to consumers before showing them merchandise such as caskets. They also provide an overview of costs, which is available online, entitled Funerals: A Consumer Guide.3 Also, there is a national consumer advocacy group called: Funeral Consumers Alliance, which can be reached online. Joshua Slocum, the Funeral Consumer Alliance's executive director explains, "Most people choose a funeral home for all the wrong reasons. It may be close to their house, or have served their family well in the past. However, the range of prices offered by funeral homes for comparable services is incredibly wide."4 In fact, there are over 20,000 different funeral homes in the United States,5 comprising an $11-billion industry.6
Even if you are the type of buyer who likes to find bargains, you are probably going to feel uncomfortable comparing prices and negotiating deals that involve the costs for a funeral. In many families, discussing one's mortality is an extremely uncomfortable topic. However, it is important that all the family members talk about death and know what kind of funeral each person wants to have. For example, you need to know if your loved ones want to be cremated quickly, with no ceremony, or if they want a large funeral.
You can save a great deal of money by using as few services from the funeral home as you can manage. For example, you don't have to get a casket from the funeral home. Try going to a wholesaler or online, and shop around. Many survivors don't want to shop because they consider bargain hunting an affront to the deceased. However, a couple of quick calls to compare prices for flowers and hearses can help to educate you on price markups. So, take the time to call outside florists for your flower arrangements and call rental agencies to check the different prices being charged for limousine rental.

1 Thomas, The Magic Mountain, translation by John E. Woods,1996, ISBN 0-679-77287-1.e Department of Health, Bureau of Funeral Directing, Troy, New York.
2 Mitford Jessica, 2000. The American Death Revisited. First Vintage Book Collection, Jan. 2000.
3 Moxy Media. http://www.funeralplanning101.com/
4 Federal trade Commission, http://www.ftc.gov/bcp/edu/pubs/consumer/products/pro26.shtm.
5 The Funeral Consumers Alliance (FCA) Federation of Non-profit Consumer Information Societies.
6 National Funeral Directors Association. Brookfield, Wisconsin.
Globe Life's values have remained the same since our roots began in 1900.