$

1

*

Buys

$

100

,

000
Globe Life Insurance
Get FREE Life Insurance Information
Or call for more information: 1-800-742-6787

Or call for more information
1-800-742-6787
Choose Your Coverage:
$30,000
$50,000
$100,000
No Medical Exam
Simple Application

Free Quote—Apply in Minutes
No Waiting Period
Full Coverage The First Day
Fast Approval Process
Monthly Rates as low as:
$3.49 for Adults
$2.17 for Children or Grandchildren
Talking to Your Parents about Burial Life Insurance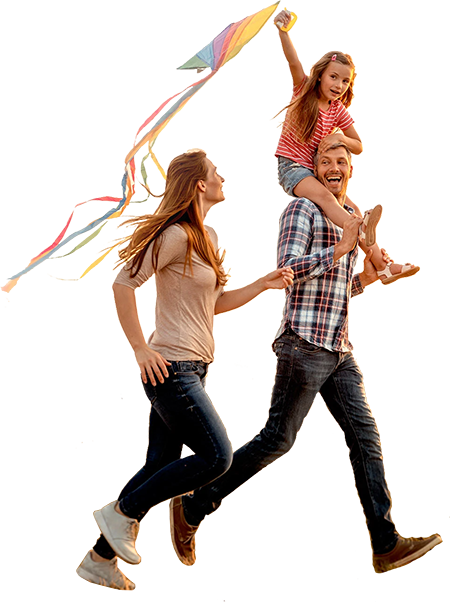 By

Mike Elman

•
February 12, 2011
When your parents show visible signs of physical aging, it is natural to offer to "be there" and help to provide for their needs. However, thoughts of who will be responsible for their final expenses may occur to you. For example, you may be wondering if you will be incurring a financial burden in the event of their death. It is never easy to discuss the topic of dying with your parents, but when family dynamics increase the difficulty of having this conversation, some people feel apprehensive and uncomfortable even mentioning any aspect of the subject.
The following suggestions should help you to have an objective, non-biased discussion:
Plan the Place, Time, and Invitation List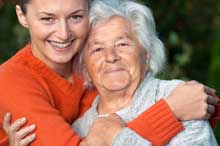 If you are fortunate enough to have siblings, perhaps they have already broached the subject of senior life insurance. If not, invite them and their spouses to join you and your parents for this discussion. Explain that your intent in having the meeting is to make sure their final wishes are honored. In addition to the immediate family, it may be helpful to invite a close family friend or clergy member to encourage respectful communication. Young children should not be brought to this meeting. Most of all, be ready to compromise. Even agreeing on a date, time and place that everyone finds mutually convenient can become controversial. Try to be as flexible as possible with the available time slots. Furthermore, try to arrange to have the meeting in a place where it is unlikely that there will be too many interruptions. Since there is a need for concentration, it is not a good idea to have this discussion during dinner or in a restaurant.
Research the Relevant Facts
Prepare for the meeting by doing research. Learn the facts that you believe your parents need to know so that they can make an informed decision. Naturally, most people do not want to leave their loved ones with the burden of having to finance their funerals. During the discussion, mention that a senior life insurance policy will provide an easy way to help pay for burial expenses. Whatever information you discuss should be restricted to the stated topic of the beneficial aspects of having a burial life insurance policy. The other facts you plan to present at the meeting should include an itemized list of expected funeral expenses. Be sure to mention the typical fees for embalmment, interment, flowers, and the other services that funeral directors provide. Your parents may not even be aware that even a modest burial casket is expensive.
Avoid Emotional Conversation
Although feeling apprehensive about the need to have this talk is perfectly natural, your goal is to minimize any disagreements. The conversation is likely to become emotional if your parents are not open to answering your questions. In order to have a productive conversation, be respectful and keep the tone tactful. Remember that any discussion of past emotional issues will likely hamper the outcome. Be sure to stay on the subject of final planning, and even though you may not like the answers you receive from your parents, it is still best not to outwardly criticize or judge their decisions. If your parents sense disapproval, they may get the impression that you do not respect their life experiences. Keep in mind that the goal of the conversation is to honor the final wishes of your parents. It is necessary to know what they are and how to make them as affordable as possible.
This may not be the easiest conversation to have with your parents, but it is one of the most important and selfless things you can do for them. Ultimately, you should be able to give them the gift of knowing you will carry out their final wishes.
Join 4.3 Million Current Globe Life Policyholders
Globe Life's values have remained the same since our roots began in 1900.