$

1

*

Buys

$

100

,

000
Globe Life Insurance
Get FREE Life Insurance Information
Or call for more information: 1-800-742-6787

Or call for more information
1-800-742-6787
Choose Your Coverage:
$30,000
$50,000
$100,000
No Medical Exam
Simple Application

Free Quote—Apply in Minutes
No Waiting Period
Full Coverage The First Day
Fast Approval Process
Monthly Rates as low as:
$3.49 for Adults
$2.17 for Children or Grandchildren
4 Kid-Friendly Ways To Stay Active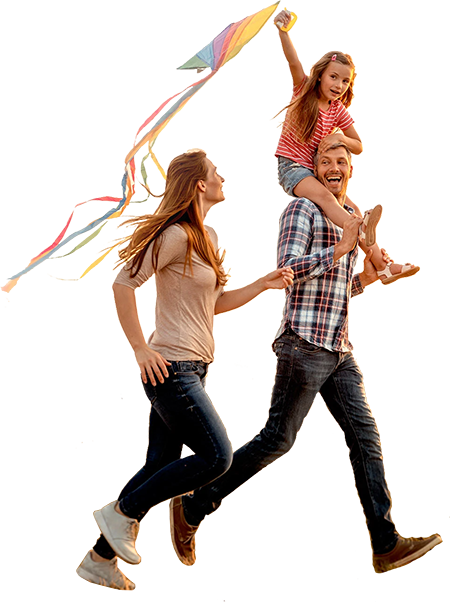 By

Mike Elman

•
November 15, 2017
4 Kid-Friendly Ways To Stay Active
As important as physical fitness is, it can be hard to fit it in every day, especially with young kids in the picture. No time for the gym or even a home exercise routine? Don't worry. There are plenty of ways to stay active and fit with kids in tow. Check out these 4 fun and healthy activities for parents and kids to do together ...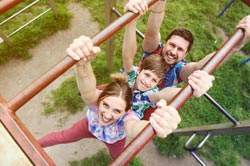 Swimming – Swimming is an excellent way to incorporate exercise for the whole family and it's a great way to cool off in the summer. Find a local community pool and take some laps while the kids swim off some energy.
Walking – Set aside time during the day to go on a walk with the kids. From local parks to the city zoo, or even just around the neighborhood, it's easy to get more than a mile in without even realizing it. Walking can be a great exercise for the whole family. Use fitness trackers or pedometers to turn daily steps into a family outing.
Biking – Kids of all ages love to ride bikes, and often parents forget how fun it can be for adults too. Take a family bike ride in the evening around the neighborhood for some easy, but worthwhile exercise.
Playground play – Kids love a playground, but adults can benefit too. Push a swing, climb slide stairs or run around the outside of the playground. There are so many unique and fun ways to get exercise on a playground, so take advantage!
Join 4.3 Million Current Globe Life Policyholders
Globe Life's values have remained the same since our roots began in 1900.