$

1

*

Buys

$

100

,

000
Globe Life Insurance
Get FREE Life Insurance Information
Or call for more information: 1-800-742-6787

Or call for more information
1-800-742-6787
Choose Your Coverage:
$30,000
$50,000
$100,000
No Medical Exam
Simple Application

Free Quote—Apply in Minutes
No Waiting Period
Full Coverage The First Day
Fast Approval Process
Monthly Rates as low as:
$3.49 for Adults
$2.17 for Children or Grandchildren
Grandparents Raising Grandchildren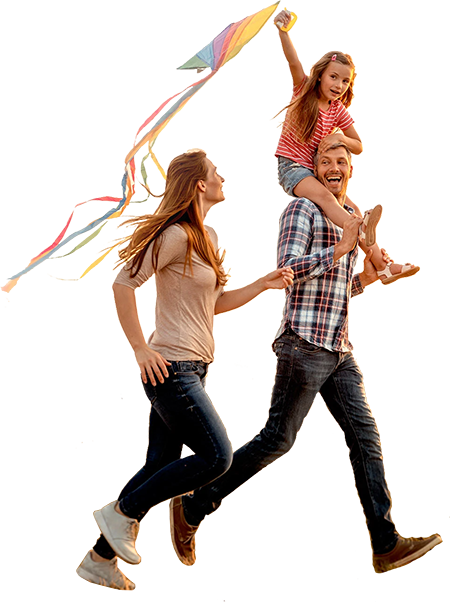 By

Lucille Reed

•
August 17, 2016
Economic and social changes in the last thirty years have made it more common for grandparents to raise their own grandchildren. Regardless of age, race or ethnicity, gender, living situation or economic status, many grandparents find themselves as the primary caregiver for their grandchildren.
A recent census taken in the United States indicates that 6.7 million children, or about one in twelve, are raised by grandparents or other relatives. This phenomenon shows that grandparents raising grandchildren has now become commonplace in American culture.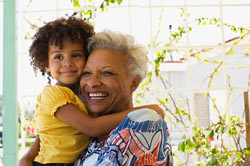 There are many reasons why grandparents are becoming the parents and guardians of their grandchildren. Reasons can include the death of the grandchild's parents, divorce, substance abuse, incarceration, teenage pregnancy, abandonment and more.
As the trend of grandparents becoming caregivers for their grandchildren grows, grandparents must often deal with the experiences their grandchild may have endured while in the care of their parents. Whatever reasons led to the grandchildren being placed with the grandparent, may cause them to act out. They may begin to display emotional and physical behaviors such as academic problems, depression, anxiety, ADHD, health problems or learning disabilities. In many cases the grandchildren and grandparents can benefit from family counseling to deal with the changes around them.
The new living arrangement between the grandparents and grandchildren can be stressful and emotionally draining. Children may feel hurt, confused and abandoned by their parents, while grandparents may be dealing with financial or legal stress. This can create tension and conflict between the grandchildren and grandparents.
In many cases, it can be beneficial for grandparents to think about adopting their grandchildren, as financial assistance can be more readily available and there will be less loop holes when making medical decisions for the kids. Having legal custody of grandchildren can be a stressful and often difficult, but it may provide more security for the children and enable grandparents living on fixed incomes to receive the assistance they need.
Complete care of grandchildren may also need to be shared with other family members, as the grandparent's health can be a factor in their ability to take care of young children. Seniors often deal with their own health issues, disabilities or even simple fatigue. The cooperation and help from others can be a great relief when juggling everyday life of active kids. It is important for grandparents to put their own health first, so they can be there for their grandkids when they need them most.
Although there are indeed challenges that come with seniors raising their own grandchildren, there are also many benefits as well. Some may see a second round of parenting as an opportunity to do it over, better prepared with years of knowledge and experience. Many seniors may have raised their own children under different circumstances, perhaps unable to provide adequately or have as much time as they wanted. Grandparents can use their past experiences to make positive changes and do things differently with their grandchildren.
Raising grandchildren can definitely keep seniors active and vibrant. Whether it's dance recitals or sporting events, being there to cheer kids on, as well as interacting with other parents, can actually give seniors more energy and make them feel younger.
There can also be a sense of gratification knowing a difference is being made in a young life. Many times when children go to live with their grandparents, it is because of a traumatic circumstance. Being able to give children the attention and love they need, can be a rewarding experience and healing opportunity for both the grandparent and grandchild. It can be a extraordinary opportunity to instill positive lessons and give children a one-of-kind role model.
Join 4.3 Million Current Globe Life Policyholders
Globe Life's values have remained the same since our roots began in 1900.