$

1

*

Buys

$

100

,

000
Globe Life Insurance
Get FREE Life Insurance Information
Or call for more information: 1-800-742-6787

Or call for more information
1-800-742-6787
Choose Your Coverage:
$30,000
$50,000
$100,000
No Medical Exam
Simple Application

Free Quote—Apply in Minutes
No Waiting Period
Full Coverage The First Day
Fast Approval Process
Monthly Rates as low as:
$3.49 for Adults
$2.17 for Children or Grandchildren
Is Your Child Safe Going To School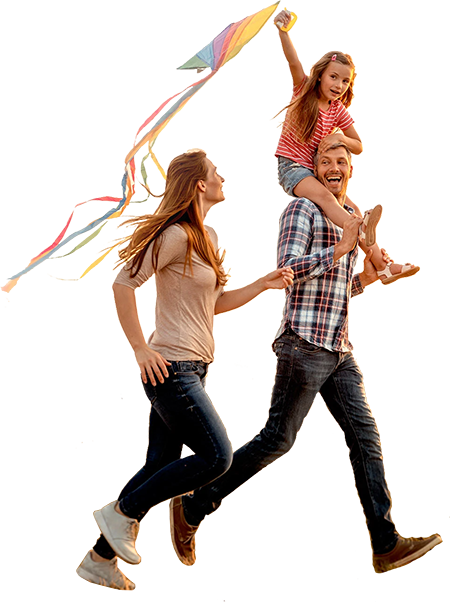 By

Lucille Reed

•
October 18, 2017
Is Your Child Safe Going To School?
Every year hundreds of students die and thousands are injured just between school and home. The statistics don't even include travel related to school activities. It's critical for parents, kids and school districts to work together to ensure kids arrive at school or home as safely as possible.
The following are some important tips on teaching children basic travel safety between school and home.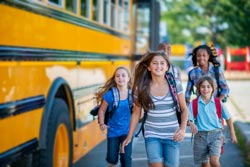 Bus Riders ... According to the National Highway Traffic Safety Administration, children that ride the bus to and from school are safer than any other way of traveling to school. Serious injuries and fatalities still happen though when traveling by bus. Every child should know the following safety precautions when they ride the bus.
Use the buddy system and walk to and from the bus stop with someone.
Arrive early to prevent accidents that could occur from hurrying.
Never approach the bus until it has come to a stop, the door is open and the lights are flashing.
Look left, then right, then left again before crossing the street.
Stay within the driver's view and always walk in front of the bus, not behind.
Sit still, be quiet and always obey the bus driver.
Never stick anything out the windows while the bus is moving.
Walkers ... If close enough, walking to school is good exercise for kids. Just make sure the route is safe and take the following precautions for walkers.
Kids should be old enough to have the necessary skills to walk safely to school.
Make sure the route has good visibility, is safe from hazards, has plenty of pedestrian traffic and doesn't involve dangerous intersections.
Crossing guards should be in place if street crossing is necessary.
Consider available daylight and bright clothing for maximum visibility.
Be aware of extreme heat and cold from summer to winter.
When possible, always walk in groups.
Bike Riders ... Bike riding to school is another great way for kids to keep fit, but just like walking there are several safety precautions to know first.
Always wear an approved, protective helmet even for a short distance.
Wear bright colors and use bike reflectors for visibility on the street.
Only ride during daylight hours.
Young kids should only ride with an adult and never on the street.
Kids should typically be 9 years old and know the traffic rules of riding a bike.
Make routine checks on the condition of the tires and brakes before riding.
Teen drivers ... Teens driving to school can be the riskiest way for them to travel to and from school. The National Research Council indicates that teens driving their friends and siblings to school accounts for 55 percent of school travel-related deaths and 51 percent of injuries among teens. It's important that teens and parents are aware of the dangers and know the proper ways to combat them.
Have a valid driver's license and abide by the law.
Don't drive with any more than one other person in the car for the first 6 months.
Always wear a seatbelt as a driver or a passenger.
Never text and drive.
Loud music is a distraction when driving.
Never drink and drive or get into a car with someone that has been drinking.
Join 4.3 Million Current Globe Life Policyholders
Globe Life's values have remained the same since our roots began in 1900.