$

1

*

Buys

$

100

,

000
Globe Life Insurance
Get FREE Life Insurance Information
Or call for more information: 1-800-742-6787

Or call for more information
1-800-742-6787
Choose Your Coverage:
$30,000
$50,000
$100,000
No Medical Exam
Simple Application

Free Quote—Apply in Minutes
No Waiting Period
Full Coverage The First Day
Fast Approval Process
Monthly Rates as low as:
$3.49 for Adults
$2.17 for Children or Grandchildren
Five Money Saving DIY Projects for Moms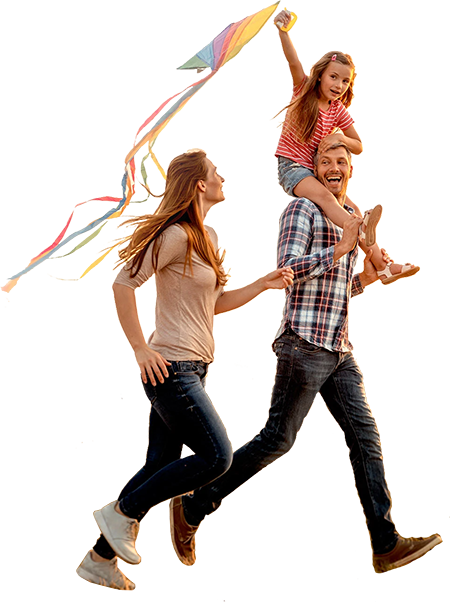 By

Stacy Williams

•
May 15, 2013
Are you looking for inexpensive, easy D.I.Y projects you can tackle on your own? Even if you don't see yourself as a handy or crafty person, there's no need to worry. You don't have to be an expert to have success with these simple D.I.Y projects to spruce up your living space and save you a bit of money in the meantime.
Make Green Cleaning Products
Buying cleaning products from the store can get expensive. Not only that, but many of them have ingredients that are harmful to humans and animals. Why not save yourself some money by making safe, home-made cleaning products? This D.I.Y home project is simple to do with major pay-offs. Look up recipes online for all kinds of safe, green home-made cleaning products for all types of cleaning tasks. You can also reuse the same bottles each time a home-made product runs out.
D.I.Y Fabric Art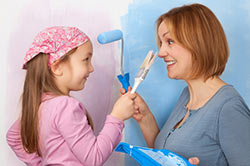 Spruce up your master bedroom or breathe new life into your living room with a simple D.I.Y art project that takes just a few minutes to complete. All you need are picture frames and some patterned fabric. Paint the frames a color that brings out the beauty of the fabric, and frame the fabric making a stunning piece of home-made wall art. Coordinate with the room's color palate for a look your family and guests will praise.
Update with New Hardware
Do you have an old dresser or cabinet that has lost its style? Or, could your entire kitchen use an updated (perhaps more modern) look? New hardware can give a much needed facelift to furniture or cabinets that have started to look drab. Switching out hardware can be very inexpensive and creates a brand new look in just a few minutes. Visit your local home improvement store and look for knobs the same size as the ones you have now. That way, you won't have to drill any new holes.
Plant an Herb Garden
Fresh herbs bring a tasteful flair to every meal, but constantly buying them can get pricey. Instead, why not plant an herb garden and grow your own? Pick some of your favorite herbs, preferably the ones you use most in your cooking. Basil, Oregano, Parsley, Rosemary and Chives are some of the most commonly grown.
If you have an outside space to use, you can plant more. Most herbs need sun, but do best with about 6-8 hours of direct sunlight and some shade. If you don't have an outside space, herbs will grow well in pots too. Set them along a sunny windowpane or counter top and water regularly.
Use Paint to Revamp Old Furniture
Instead of throwing out that old computer desk, dining chair, or dresser, why not give it new life with a creative new paint job? Breathing new life into old furniture through snazzy paint jobs is one of the hottest new house improvement trends. Paint an old dresser blue and use stencils to create a floral design. Revamp an old wooden chair with a bright and bold striped paint job. Don't be afraid to experiment with fun colors and designs to create a piece that is unique, beautiful, and functional too.
As you can see, you don't have to spend a ton of money to upgrade your living space. These D.I.Y house projects just take a little bit of time and creativity and yield major results!
Join 4.3 Million Current Globe Life Policyholders
Globe Life's values have remained the same since our roots began in 1900.