$

1

*

Buys

$

100

,

000
Globe Life Insurance
Get FREE Life Insurance Information
Or call for more information: 1-800-742-6787

Or call for more information
1-800-742-6787
Choose Your Coverage:
$30,000
$50,000
$100,000
No Medical Exam
Simple Application

Free Quote—Apply in Minutes
No Waiting Period
Full Coverage The First Day
Fast Approval Process
Monthly Rates as low as:
$3.49 for Adults
$2.17 for Children or Grandchildren
Fire Prevention Measures Every Parent Should Be Taking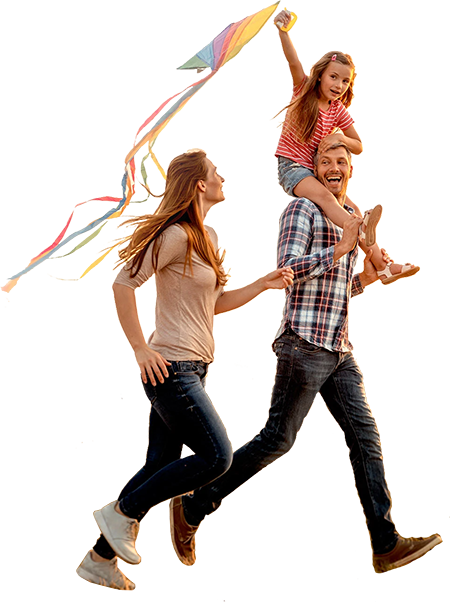 By

Stacy Williams

•
October 30, 2012
Thousands of families lose their homes to house fires every year. Fires also claim the lives of thousands of people each year. What's most heartbreaking is that many of the losses and casualties caused by house fires could easily have been prevented. Is your family up to speed on how to prevent house fires? Do they know what to do in the event of a house fire? If not, then it's time you read these fire prevention measures every parent should be taking.
#1 — Install and Maintain Smoke Detectors
Smoke detectors can be your first line of defense when it comes to protecting your family and home. Install smoke detectors in every room if you can. At minimum have two on each floor level. Run monthly tests to make sure they're working properly. Smoke detectors will start to make a beeping sound when it's time to change their batteries. Keep extra batteries to replace old ones.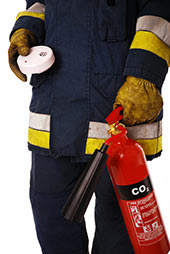 #2 — Keep Fire Extinguishers Ready
House fires are classified into three different types. Class A refers to ordinary wood and paper type fires. Class B house fires involve flammable liquids such as grease fires. Finally, Class C refers to electrical fires. Some fire extinguishers are classified for only one of these fire types. Be sure to get fire extinguishers that are classified ABC as they can be used for all three types.
Keep them ready near places where fires are likely to occur, such as the kitchen and living room. If you have more than one story to your home, have a fire extinguisher for each level. Make sure every person who lives with you knows where the fire extinguishers are and how to use them. Should you ever use a fire extinguisher to put out a fire in your home, be sure to call the fire department anyway. Only professionals should be in charge of determining if the fire is out and your home is safe again.
#3 — Have a Fire Evacuation Plan
Would your family know what to do if a fire broke out in your home tonight? If not, then a fire evacuation plan is in order. Talk to your kids about what exits to use in their rooms and throughout the house. Plan an escape route and have a back-up plan. Decide on a place to meet up outside of the home. Be sure that every member of your household knows the plan. Hold practice fire drills at least twice a year.
#4 — Recognize and Avoid Fire Hazards
Educate yourself about common fire hazards in your home. Then talk to your spouse and children about them so that you all can work together to stay safe. Some of the top fire hazards in homes are: candles, kitchen appliances, space heaters, fireplaces, stoves, electric lights, and Christmas trees. For that reason, you should always toss your Christmas tree soon after Christmas day.
Also toss kitchen or repair appliances with frayed cords or damaged parts. Use candles sparingly and never leave home with a candle burning. Maintain fireplaces and stoves with regular cleaning. Don't overload power outlets or use extension cords excessively. And talk to your kids about the dangers of matches and lighters. Store any matches or lighters in your home out of reach of children.
Join 4.3 Million Current Globe Life Policyholders
Globe Life's values have remained the same since our roots began in 1900.