$

1

*

Buys

$

100

,

000
Globe Life Insurance
Get FREE Life Insurance Information
Or call for more information: 1-800-742-6787

Or call for more information
1-800-742-6787
Choose Your Coverage:
$30,000
$50,000
$100,000
No Medical Exam
Simple Application

Free Quote—Apply in Minutes
No Waiting Period
Full Coverage The First Day
Fast Approval Process
Monthly Rates as low as:
$3.49 for Adults
$2.17 for Children or Grandchildren
Helping Your Kids Make Healthier Food Choices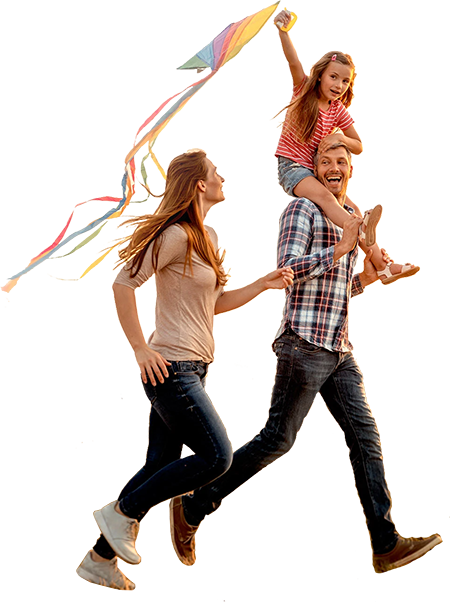 By

Stacy Williams

•
July 11, 2012
Do you want your kids to actually enjoy eating healthy foods? So how do you convince them that broccoli isn't the enemy? As a parent, you want what's best for your kid. Unfortunately, getting your kid excited about eating fruits and veggies is easier said than done. Most kids experience a constant barrage of advertising aimed at getting them to crave all types of sugar and fat filled snacks and meals. Parents are left with the difficult task of convincing their kids that apples and green beans are better than that sugary-filled snack with the cute cartoon on the box. Talk about a tough sell! So how can parents keep from turning every meal into a battle? Follow these simple tips below to get your kids eating the right foods for their short and long-term health.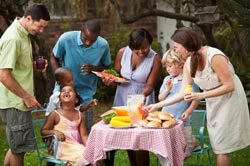 Stop the Meal Time Arguing
So you served up some delicious greens for dinner and your child turns up his or her nose. If your usual response is to start arguing with your child and giving ultimatums, then it's time to change the battle-plan. Once vegetables become the source of arguing, they become the enemy. Don't make eating them into a punishment. Doing so will only make your child less likely to start enjoying healthier foods.
Be Realistic
Be honest, do you honestly love every fruit and vegetable on the planet? If your answer is no, then try to remember that when its mealtime and your kid is cringing at the sight of asparagus. Sure your kids will sometimes claim to hate healthy foods they've never even tried. But we all have certain tastes that just don't appeal to us. If your kid tries something and doesn't like it, don't just insist they eat it. Instead, offer a variety of different healthy foods throughout the week. Let your child experiment and find something she or he really does like.
Don't Just Cover it in Cheese
Are you a parent who thinks you can trick your kid into eating healthier by hiding their vegetables under a blanket of cheese? If so, then you'll want to rethink your strategy. You need to help children develop their taste for healthier foods. Pouring melted cheese on top of their veggies may get them to swallow them. But when you add up all the cholesterol and fat from the cheese, what you've really done is made a potentially healthy dish highly unhealthy. Not only that, but you've made your kid that much less likely to develop a true craving for healthy foods.
Get Creative
Getting kids to eat healthier means getting kids excited about healthy meals. So if your kid isn't eating what you're cooking, it's time to hit the recipe book and make dinner fun again. Plain sides of vegetables or beans might not appeal to your kid. However, a nicely sautéed side of broccoli cooked in basil infused olive oil and seasoned with garlic and red pepper might be a game changer. Of course, many parents don't have time to whip up fancy recipes on a regular basis. Good thing there are plenty of easy and quick to make recipes available online for delicious vegetable plates to get your kids' taste buds singing.
Set a Good Example
Many of us eat the very same kinds of foods we ate growing up for the majority of our lives. In other words, we eat what our parents ate. Don't think you can force your kids to eat healthy if the example you're setting with your own eating habits is teaching them something else. Make eating healthy just another part of your daily family routine. Cut up some apples to share at breakfast. Make a healthy meal the night before that your kids can take to school and you can take to work. Turn making dinner into a family activity in which your kids get to see you enjoying preparing and eating healthy foods too.
Join 4.3 Million Current Globe Life Policyholders
Globe Life's values have remained the same since our roots began in 1900.