$

1

*

Buys

$

100

,

000
Globe Life Insurance
Get FREE Life Insurance Information
Or call for more information: 1-800-742-6787

Or call for more information
1-800-742-6787
Choose Your Coverage:
$30,000
$50,000
$100,000
No Medical Exam
Simple Application

Free Quote—Apply in Minutes
No Waiting Period
Full Coverage The First Day
Fast Approval Process
Monthly Rates as low as:
$3.49 for Adults
$2.17 for Children or Grandchildren
Five Tips to Help Your Child Develop Good Study Habits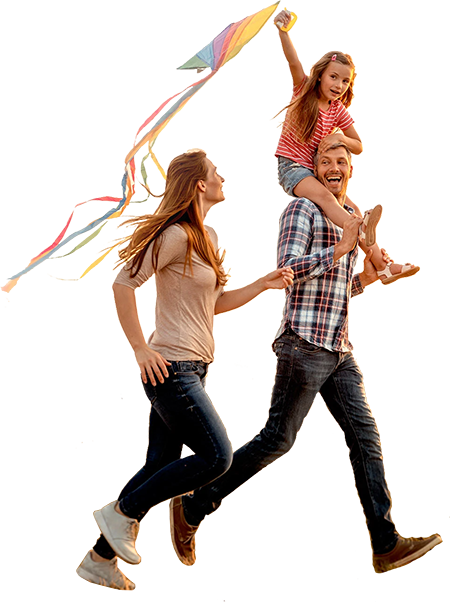 By

Stacy Williams

•
August 13, 2012
Helping your child develop good study habits will not only improve his/her grades and help minimize the stress of "homework time" in your household, it will teach your child values and habits that will help him/her throughout an entire lifetime. We all want our children to be happy and self-confident and to feel that they can handle whatever life throws at them successfully. And the values and habits that help children to become good students will help them accomplish their goals in other areas of their lives as well.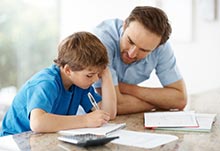 Work Together
Developing good study habits should be a joint effort between parent and child. Your child will thank you for it later. By making it a joint effort, you're taking pressure off your child and showing them, not just telling them, that you're there to help them become successful, not only in school but in life.
Make it Routine
Studying may not be your young student's favorite occupation, but that's where getting into a routine really helps. Once the routine becomes habit, studying will become second nature and not such a struggle for you or for the child. Children thrive on routine and will readily adapt to it, as long as you are consistent. Discuss a good time for doing homework with your child. Giving them ownership of the decision-making process will help them to accept their new routine.
Help Them Focus
Good study habits teach persistence and organization, two qualities that will stand your child in good stead in any endeavor. To keep your student focused and organized, set aside a place for study, equipped with the materials the he/she will need and - most of all - free of distractions. In other words: quiet. Do NOT fall for the line: I can study better with the tv on. TV is an auditory and visual distraction, and even the dullest show may seem more exciting than doing fractions or finding the parts of speech. Stick to your study place as well as your study time. Going to the appointed place at the appointed time will help your student to get in the mind-frame of studying.
Be There
Obviously you shouldn't do the work yourself. But you should be there to provide help when it's needed and to give encouragement, especially in the beginning. Look over your child's work if he or she is having difficulties. You can point out the missteps without supplying the answers.
Encourage Breaks
If the study session goes on for more than an hour there is nothing wrong with a brief study break. We all work better when our minds are fresh. Snacks are good too, for re-charging energy.
Having good study habits teaches excellence in performance and excellence in performance leads to success. When your child realizes that success is an achievable goal, that's all the reinforcement he/she will need!
Join 4.3 Million Current Globe Life Policyholders
Globe Life's values have remained the same since our roots began in 1900.