$

1

*

Buys

$

100

,

000
Globe Life Insurance
Get My FREE Quote — Apply In Minutes
Choose Your Coverage:
$30,000
$50,000
$100,000
$5,000, $10,000, $20,000, $30,000, $50,000, $100,000


No Medical Exam —
Simple Application

No Medical Exam—Simple Application

Free Quote—Apply Online


No Waiting Period
Full Coverage The First Day
Fast Approval Process
Full Coverage The First Day—Fast Approval Process

Monthly Rates as low as:
$3.49 for Adults
$2.17 for Children or Grandchildren
What Kind Of Leader Will Your Child Become?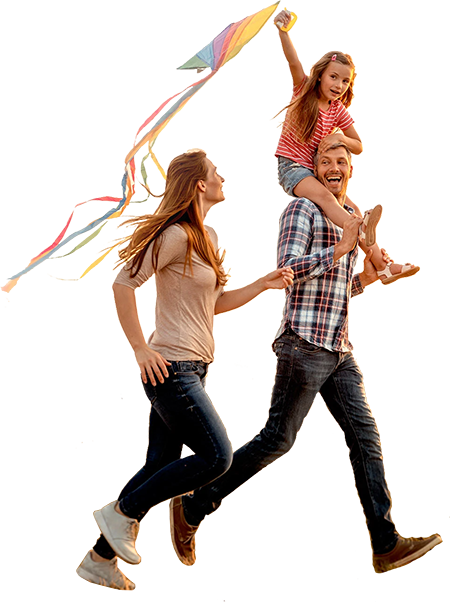 $

1

*

Buys

$

100

,

000
Globe Life Insurance for Adults or Children



No Medical Exam
Simple Application

No Medical Exam—Simple Application

Free Quote—Apply in Minutes


No Waiting Period
Full Coverage The First Day
Fast Approval Process
Full Coverage The First Day—Fast Approval Process

Monthly Rates as low as:
$3.49 for Adults
$2.17 for Children or Grandchildren


By

Mike Elman

•
September 14, 2016
Some people are born leaders. It's as if the traits that make them good leaders are part of their genetic makeup. Some leaders actually do come from pedigrees and appear to have certain inherited qualities from their parents and grandparents. Nurturing children arguably plays the most critical role in developing traits that enable them to be successful leaders.
Parents, therefore, play a crucial role in developing leadership qualities in their children. Parents today, however, are busier than ever with school and activities and even just keeping up with the basics. Do you really have time in addition to everything else to teach your kids how to lead others effectively and responsibly?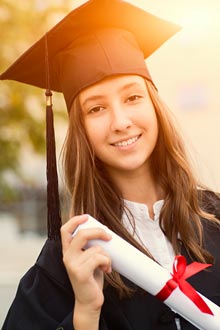 The good news is you do. Everyone takes on a leadership role at least once in lifetime, either as a boss, a parent, or otherwise. You can help your child develop into a person who is ready for the challenges of leading others by teaching them important principles to practice and live by.
Sharing typically means to agreeably give your possessions to another. Leaders often ask others to share, and may ask others to make sacrifices or give up things willingly for the greater good. A successful leader will only do so when necessary and will understand that sharing is an essential part of cooperation.
It's normal for children to want to keep their things to themselves. However, by punishing a child for not sharing or forcing a child to share all the time may result in them feeling their needs aren't as important as others.
Instead, encourage your children to find ways to share without always having to sacrifice what they want. You may tell a child to share a favorite toy with a sibling when she or he is finished playing with it and at the same time encourage the other child to practice patience in waiting. Reward your child for sharing willingly.
Compassion is the ability to feel empathy and concern for others. It is important for leaders to remain both self-aware and aware of the feelings of others around them. Being able to be compassionate allows leaders to make decisions based in kindness and tolerance, rather than ones based in negativity and manipulation.
Compassion can be developed in children from a very young age, but simply talking about it isn't enough. Parents should display compassion so that children learn what it is and how to practice it. Early reinforcement of compassionate behaviors can help children grow into more compassionate adults.
Practical ways to teach your children compassion are teaching them how to care for a family pet, taking care of a sibling, or taking them to visit elderly relatives in a nursing home. Getting young children involved in community outreach and volunteer activities can also help to instill a life-long sense of compassion for others.
Leaders who can be relied on earn the trust of their followers. Strong, reliable leaders are dedicated to the people who depend on them. Reliability involves clearly communicating what you will do and sticking to that commitment. Reliable leaders are the kind that other people can count on.
Reliability isn't a concept that only older kids can grasp. Young children can start to learn the value of being reliable from an early age. Teaching reliability helps children learn what others expect of them. This leads to better interactions with peers. Parents can help their children build this important leadership trait through fun games and every day activities.
Giving your children household chore lists can help them develop reliability. Start with one or two small tasks that can be easily accomplished. Don't make chores a punishment. Explain how their responsibilities around the home contribute to everyone and make you feel like you can depend on them. Explain the connection between trust and dependability and thank them when they earn your trust.
Remember that as a parent, you are your child's first role model. The behaviors you model for your children can have long-term consequences, for better or for worse. Show reliability by making good on your promises. Be where you say you will be when you say you'll be there. Allow your child to experience how good it feels to be able to rely on their leader, you.
Fairness is one of the most important qualities for a person in any leadership position to possess. Fairness helps leaders to create good relationships with those they lead. Unlike sharing and dependability, fairness seems to be a concept children grasp early on. Even very young children can recognize when they aren't being treated fairly. As with the other traits mentioned above, teaching fairness starts with modeling it yourself. Beyond practicing fair behavior, there are a several ways you can begin to teach your child about fairness and why it's important to be fair, despite all of the evidence that the world actually isn't fair. Begin by explaining things often aren't fair, but that doesn't mean they can't try to treat others fairly.
Begin with simple lessons with low stakes like who gets the first turn with a new toy and work up from there. When your child is older, exposure to ideas like double standards can help teach the importance of fairness and the effects of unfairness.
These are just a few traits on a long list of qualities successful leaders should possess. Leaders aren't always born and for those that aren't, parents can take an active role in helping their children develop traits that make them effective leaders and better people all around.
Globe Life's values have remained the same since our roots began in 1900.