$

1

*

Buys

$

100

,

000
Globe Life Insurance
Get FREE Life Insurance Information
Or call for more information: 1-800-742-6787

Or call for more information
1-800-742-6787
Choose Your Coverage:
$30,000
$50,000
$100,000
No Medical Exam
Simple Application

Free Quote—Apply in Minutes
No Waiting Period
Full Coverage The First Day
Fast Approval Process
Monthly Rates as low as:
$3.49 for Adults
$2.17 for Children or Grandchildren
What Are the Odds of Dying Young?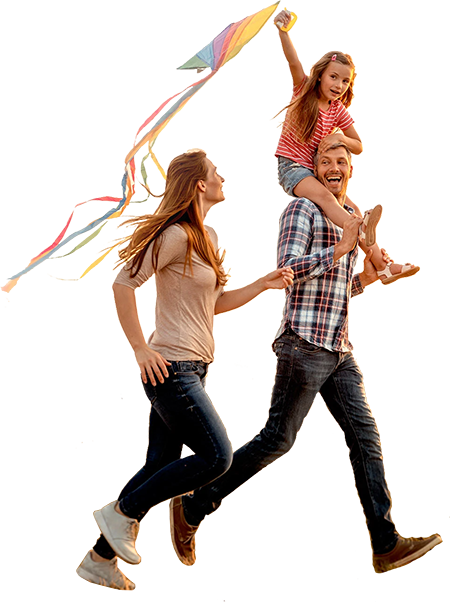 By

Stacy Williams

•
June 12, 2019
What Are the Odds of Dying Young?
Just a few short years ago, children and adolescents between the ages of one and 19 comprised 25% of the total estimated U.S. population1 and only accounted for less than 2% of all U.S. deaths.2 With the help of modern medication and early detection, death among our youth was a rare event.
However, in just a few years, we've seen a spike in deaths from injury-related causes. In a study conducted by the National Center for Health Statistics, the total death rate for 10- to 19-year-olds in the United States declined 33% between 1999 and 2013 but then suddenly climbed to 12% between 2013 and 2016.3 Deaths include motor vehicle crashes, firearm injuries, and malignant neoplasms.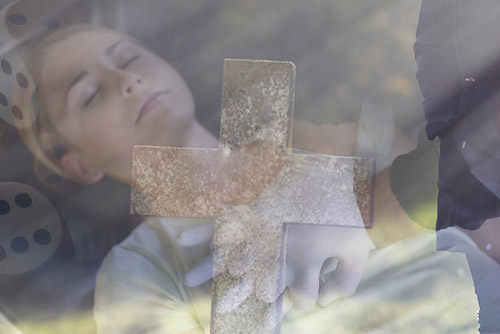 In 2016, there were 20,360 deaths among children and adolescents in the United States.2 Deaths were examined among the adolescents according to intent. 57% of the deaths occurred by unintentional injuries, the most common cause of injury-related death. Among intentional injuries, suicide was slightly more common at (21%) than homicide (20%).
When we break it down, the top reasons for death are as follows:2
Unintentional injuries account for 57%

Motor vehicle traffic fatalities at 62%
Poisoning at 16%
Drowning at 7%

Firearm-related deaths responsible for 15%

Of that, 59% homicides
35% suicides
4% unintentional injuries (accidental discharge)

Malignant neoplasms representing 9%
Motor Vehicle

The most impactful change we've seen over time is the rate of deaths from motor vehicle crashes with a decrease of 38% between 2007 and 2016.2 We can thank the widespread use of seat belts and proper child safety seats, improved safety standards for car seats, better constructed roads, educational driver-licensing programs, and the awareness of reducing teen drinking and driving.
Unfortunately, we saw an increasing annual death rate between 2013 and 2016. The cause of the spike isn't clear, but researchers predict it is probably factors such as an increase in distracted driving by teenagers (e.g., because of peer passengers or cell-phone use).4
Firearms

Though firearm-related deaths among our youth were lower in 2016 than the most recent spike observed in 1993, rates remained stable between 2007 and 2016 without improvement.
However, between 2013 and 2016, we saw a 28% increase in the rate of firearm deaths. This trend increased in rates of firearm homicide (by 32%) and firearm suicide (by 26%), whereas rates of unintentional firearm deaths remained relatively stable.
The non-firearm suicide rate increased by 15% while the non-firearm homicide rate decreased by 4% between 2013 and 2016. Although firearm violence in school settings makes up less than 1% of all suicides and homicides among school-aged children and adolescents, a recent study showed increasing trends in school shooting incidents, with 154 between 2013 and 2015.5
Malignant Neoplasms

The rate of death from malignant neoplasm, or a cancerous tumor, decreased 32% between 1990 and 2016. Researchers believe this reflects scientific advancements in cancer prevention, detection, and treatment.3
The mortality of our youth remains overwhelmingly related to preventable injury-related causes of death. We've seen progress toward further reducing deaths in some areas. We continue to spread awareness, find prevention tactics, and educate our youth on these topics to help reduce the rates.
1. U.S. Census Bureau, Population Division. Estimates of the U.S. population by age and sex: April 1, 2010, to July 1, 2016. https://www.census.gov/newsroom/press-releases/2017/cb17-tps38-population-estimates-single-year-age.html
2. Centers for Disease Control and Prevention, National Center for Health Statistics. Compressed mortality file, 1999-2016, on CDC WONDER online database, 2017. https://wonder.cdc.gov/cmf-icd10.html
3. National Vital Statistics Report, Recent Increases in Injury Mortality Among Children and Adolescents Aged 10–19 Years in the United States: 1999–2016, 2018. https://www.cdc.gov/nchs/data/nvsr/nvsr67/nvsr67_04.pdf
4. U.S. Department of Transportation, National Highway Traffic Safety Administration. Traffic safety facts: distracted driving 2015, 2017. https://www.nhtsa.gov/sites/nhtsa.dot.gov/files/documents/812_381_distracteddriving2015.pdf
5. Kalesan B, Lagast K, Villarreal M, Pino E, Fagan J, Galea S. School shootings during 2013-2015 in the USA. https://www.ncbi.nlm.nih.gov/pubmed/27923800
Join 4.3 Million Current Globe Life Policyholders
Globe Life's values have remained the same since our roots began in 1900.