$

1

*

Buys

$

100

,

000
Globe Life Insurance
Get FREE Life Insurance Information
Or call for more information: 1-800-742-6787

Or call for more information
1-800-742-6787
Choose Your Coverage:
$30,000
$50,000
$100,000
No Medical Exam
Simple Application

Free Quote—Apply in Minutes
No Waiting Period
Full Coverage The First Day
Fast Approval Process
Monthly Rates as low as:
$3.49 for Adults
$2.17 for Children or Grandchildren
How to Choose a Safe Daycare for Your Child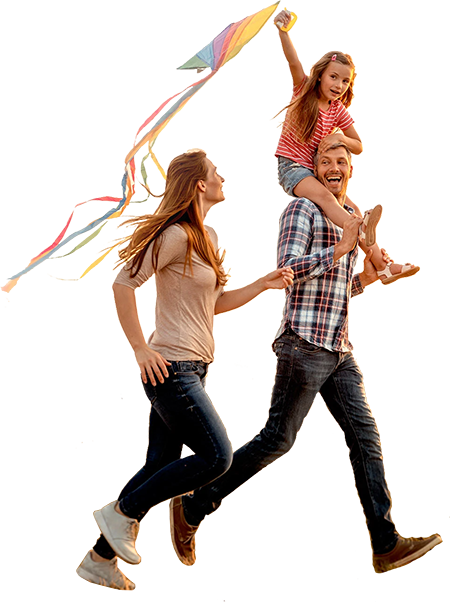 By

Lucille Reed

•
May 10, 2013
Choosing a safe daycare for your child won't stress you out if you approach it like you would any other decision. You have to know what you want. Decide what you have to have, what you can compromise on and what is simply not acceptable. Make a list and then start checking places out. An in-person visit will tell you so much more than a phone call, so take the extra time and trouble to appear on site in person and talk to the employees as well as the owner.
And while you're checking things out, don′t forget to consider these points:

1. Who is in Charge?

Ask clear questions and get direct answers about who will be with your child at all times. Children may be watched by different daycare workers while they play outside, eat or sleep. You need to know who will be supervising the people who are watching your child too. Don′t accept vague answers. Your child should be under the eyes of an adult at all times, even during nap time.
2. Ask about Discipline
Find out what the philosophy of the daycare center is on correcting inappropriate behavior. It should be similar to yours and acceptable to you. For instance, if you don′t spank, you wouldn′t want to send your child to a daycare where that is acceptable punishment.
3. Workers to Children
Find out what the typical ratio of workers to children is at each daycare you consider. The smaller the number, the better it is for the children. This is true not only for their safety, but also for their emotional well-being. If your child is going to spend an entire day in the care of daycare workers, you want to be sure they are getting the attention they need.
4. Sanitary Conditions
The cleanliness of the center where your child will be staying is very important. That′s another reason why a personal visit is the only way to choose a daycare facility responsibly. The appearance of the center will be obvious. Be sure that you check out the kitchen, the bathrooms, the area where your child will be napping, and the area designated for diaper changes.
You should also ask about the hygiene procedures. Do all the employees wash their hands often and correctly? Are safety cautions observed in the kitchen? Is the diapering area cleaned after each baby′s change?
5. Staff Credentials
Don′t hesitate to ask about the credentials of the daycare staff. The director and head teacher should have training and education in childcare. Background checks and fingerprinting should be required for all employees, and they should be approved by the area child protection agency. Every worker should have taken some childcare classes.
6. How Illness is Handled
Ask questions about how each daycare handles illnesses. What are the rules for immunizations and the procedures for caring for the children when they are sick? With a number of babies and children all in one place, there are bound to be germs and contagious illnesses to deal with. Be sure your child is up to date on his/her shots and ask whether the center keeps records of all the children′s immunizations.
If you keep these tips in mind and take the time to visit several centers, you will find one that fits the needs of your child and meets your requirements.
Join 4.3 Million Current Globe Life Policyholders
Globe Life's values have remained the same since our roots began in 1900.