$

1

*

Buys

$

100

,

000
Globe Life Insurance
Get FREE Life Insurance Information
Or call for more information: 1-800-742-6787

Or call for more information
1-800-742-6787
Choose Your Coverage:
$30,000
$50,000
$100,000
No Medical Exam
Simple Application

Free Quote—Apply in Minutes
No Waiting Period
Full Coverage The First Day
Fast Approval Process
Monthly Rates as low as:
$3.49 for Adults
$2.17 for Children or Grandchildren
Car Seat Danger: 5 Ways to Keep Young Children Safe in the Car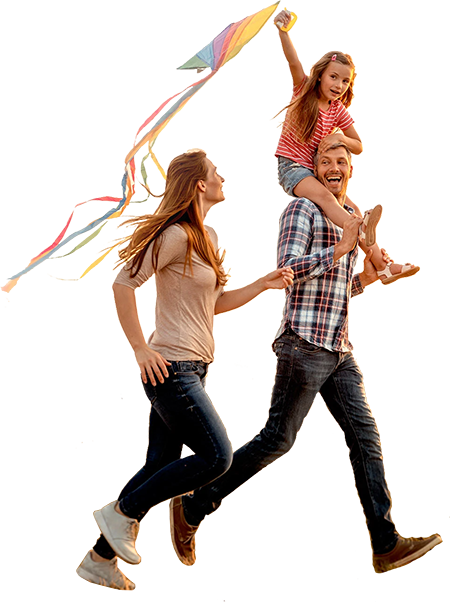 By

Stacy Williams

•
April 14, 2021

Nothing is more important to us than our children. Naturally, keeping them safe is a top priority, especially when it comes to their safety in the car.
According to the Centers for Disease Control and Prevention (CDC), motor vehicle crashes are one of the leading causes of death in children in the United States. They accounted for 636 deaths and more than 97,000 injuries in children 12-years-old and younger in 2018.1
So what can you do to help keep your children safe? The CDC tells us that proper car seat use is a must. It can reduce the risk of injury for children in crashes by 71 to 82 percent, compared to seat belt use alone.1
Here are some tips to consider when using a car seat for your child:
Use the right seat for your child

It's important that you use the age-, weight-, and height-appropriate seat for your child.

From birth to ages 2 to 4, the CDC tells us that infants and toddlers should be buckled in the back seat in a rear-facing car seat until they reach the maximum weight and height limits of the seat. Always read the car seat manual for weight and height limits.

Children should be buckled in the backseat in a forward-facing car seat once they outgrow their rear-facing car seats (until at least age 5). Again, make sure you read the car seat manual and labels.

Once children outgrow their forward-facing car seat, they should use a booster seat.1 Be sure to buckle them properly, in the backseat of the car. With a booster seat, the seat belt should fit so the lap belt lays across the upper thighs and the shoulder belt lays across the chest.

When the seat belt fits children properly without the use of a booster seat (usually when children reach about 4 feet, 9 inches tall and are 9 to 12-years-old), use a seat belt.1 Be sure they buckle up every trip!

You can reference the CDC's chart here.

Install the car seat properly

Once you properly identify which car seat your child needs, make sure you install it correctly. Carefully read the manual and the labels on the car seat. You can also visit the National Highway Traffic Safety Administration website at nhtsa.gov for more detailed instructions, or to find a car seat inspection station near you.2

Keep children in the back seat

The CDC recommends that all children age 12 and under should be properly buckled in the back seat. If possible, a child should be buckled in the middle seating position of the back seat.1

Do not leave a child unattended in the car

Children should never be left alone in a car, even briefly.

Be a good example

If you want your children to practice good car safety habits, teach them by example. Buckle up yourself. No matter how long or short your car ride is, be sure you and your children are properly buckled up every time.

These are just a few guidelines to help keep children safe in the car. Always be sure to read car seat manuals and labels. Follow state and federal laws concerning motor vehicle safety.

You can also visit CDC.gov and nhtsa.gov for more detailed information on car seat safety.
Sources:
Join 4.3 Million Current Globe Life Policyholders
Globe Life's values have remained the same since our roots began in 1900.