$

1

*

Buys

$

100

,

000
Globe Life Insurance
Get FREE Life Insurance Information
Or call for more information: 1-800-742-6787

Or call for more information
1-800-742-6787
Choose Your Coverage:
$30,000
$50,000
$100,000
No Medical Exam
Simple Application

Free Quote—Apply in Minutes
No Waiting Period
Full Coverage The First Day
Fast Approval Process
Monthly Rates as low as:
$3.49 for Adults
$2.17 for Children or Grandchildren
Quick and Easy Breakfasts for Kids on School Mornings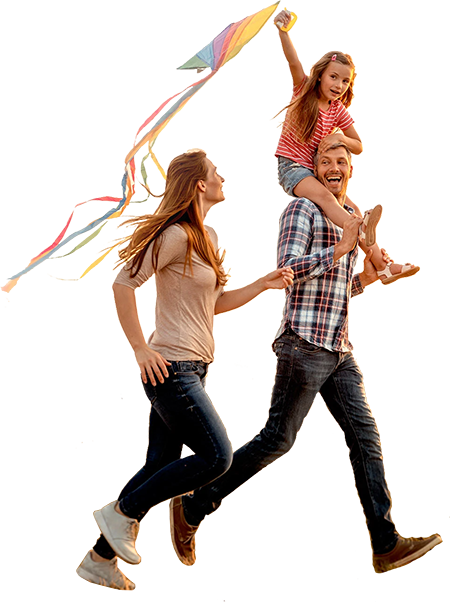 By

Mike Elman

•
June 24, 2013
It is common knowledge that kids who eat breakfast in the morning have more energy on average and do better work at school. The problem is figuring out how to fit breakfast into those hectic school morning routines. This is especially true if you want to give your kids a breakfast that is nutritious. Read below for some quick, delicious and healthy breakfasts you can make for your kids on those busy school mornings.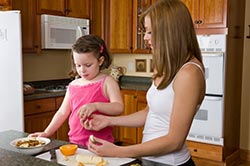 1. Breakfast on an English Muffin
Toast English muffins in the toaster. Spread peanut butter, crunchy or smooth, on warm muffins. Sprinkle with raisins and top with a slice of raw apple with the skin on.
Next, put the English muffins on cookie sheet sprayed with cooking spray and place a slice of cheddar cheese on top. Top the cheese with a thinly sliced raw tomato and then broil it in the oven.
2. Easy Breakfast Omelets
Omelets are quick and easy in the morning when you mix them up the night before. If you have no time for chopping, just stir up your eggs with a fork and add grated cheese, a tablespoon of milk or cottage cheese, salt, pepper, some sundried tomatoes, dried mushrooms, onion flakes and a little dill.
Kids also like jelly omelets. Just mix up your eggs, salt, pepper and a little milk or water as you would for scrambled eggs. Again, you can do it the night before. Cook your mixture and spoon a thin layer of the kids' favorite jelly over the top then fold and serve.
3. Pancakes
Take advantage of all the frozen breakfast ingredients on the market now. The variety of healthy items you can add to them are only limited by your – or the kids'—imagination.
Here is one quick pigs in a blanket recipe most kids love: Saute small turkey sausages in a pan and wrap individually in frozen pancakes toasted in the toaster. There are a variety of frozen pancakes available, plain, buttermilk, even chocolate chip.
Or, you can simply toast frozen pancakes and spread fresh or frozen strawberries over the top. Add sliced bananas and top with miniature dark chocolate chips.
4. Healthy Oatmeal
Most of the instant oatmeal you buy in the packets is loaded with sugar. You can make your own from real oats quickly. Just buy the plain instant oatmeal in the cardboard box. It cooks up in minutes. Add a little honey, milk, chopped nuts and dried fruit.
5. Smoothies
Smoothies are great because kids can even drink them in the car. You can use milk or plain yogurt as a base. Add a raw apple, skin on. It adds nutrients to your smoothie without adding a definitive taste. Then add a little honey and whatever raw or frozen fruit you have available. If your kids love peanut butter, just add a scoop to the raw apple for a delicious peanut butter smoothie.
6. Make Your Own Fast Food
Buy plain bagels. Place them on a cookie sheet sprayed with cooking spray. Place cheese and a slice of ham or Canadian bacon on each side and bake until the cheese is melted and the bagels are crisp. Remove them from the oven and add a fried egg to the sandwich.
You can even give your kids hash browns on the side, which you can also buy in the frozen breakfast foods section or make from scratch. All it takes to get your kids enjoying a healthy morning meal is a little bit of time and imagination.
Join 4.3 Million Current Globe Life Policyholders
Globe Life's values have remained the same since our roots began in 1900.