$

1

*

Buys

$

100

,

000
Globe Life Insurance
Get FREE Life Insurance Information
Or call for more information: 1-800-742-6787

Or call for more information
1-800-742-6787
Choose Your Coverage:
$30,000
$50,000
$100,000
No Medical Exam
Simple Application

Free Quote—Apply in Minutes
No Waiting Period
Full Coverage The First Day
Fast Approval Process
Monthly Rates as low as:
$3.49 for Adults
$2.17 for Children or Grandchildren
7 Tips for Balancing Life as a Working Single Parent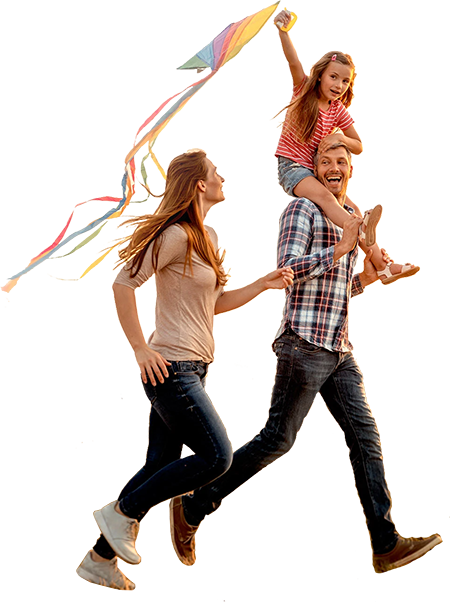 By

Mike Elman

•
July 25, 2018
7 Tips for Balancing Life as a Working Single Parent
Life as a single parent often feels like you are at the center of a chaotic three-ring circus. Juggling schoolwork, extracurricular activities, meal planning, errand running, and working your own full-time job leaves little time to relax.
So how can you make the circus fun again, while eliminating stress and feelings of guilt? Below are some tips that can help you raise children in a positive, balanced, healthy manner: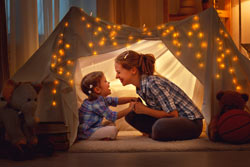 Cut yourself some slack. Sure, you're at the helm of a pretty rocky ship. But at the end of the day you are in control. You get to be the sole decision-maker for your kids, and that is pretty awesome!
Develop a support team. As the saying goes, it takes a village. Friends, family, neighbors and other parents are all people who can help in a bind. Learning from others' experiences or just having the ear of someone who understands your challenges is extremely beneficial. They can be an emotional support system for you and the kids. P.S. It's okay and often necessary to ask for help.
Set a schedule. Setting a general schedule for the household can help both you and your children not feel so rushed all the time. Devise a plan for daily activities like meals, bedtimes, homework and family time. Even mundane errands like going to the grocery store or filling up the car can be organized into a weekly routine.
Create a budget. Financial stress can be an issue as a single parent. Being in control of your finances and eliminating unnecessary expenses can lift some major weight off your shoulders. Having the monetary side of your life organized will alleviate stress and give more freedom to have fun with your kids.
Consistency is key. Running a household solo can be exhausting. All single parents get to the point of just wanting to throw up their hands and say, "whatever&rsduo; to certain behaviors. However, without consistency, expectations are not clearly communicated to your children. Also, ensure that your support team understands your expectations; thus, providing stability for your kids regardless of who is in charge.
Streamline. Simplifying minor details in your weekly routine can have a massive impact in available time to spend with your kids. Use Sunday afternoon to prepare meals for the week and freeze them ahead of time for easy meals throughout the week. Tag-team errands by filling up your car and grocery shopping while your child is at sports practice. Sometimes eliminating some extracurricular activities for a while can help everyone avoid burning out.
Take time just to BE. Be involved. Get on the floor and play, wrestle, paint, have a water balloon fight. Whatever. Take the time to enjoy your kids. Even quiet times like reading together or just talking can mean the world to your littles. Be focused on you. With all the other obligations in your life, it's hard to imagine where taking care of you could possibly fit in. Try to interject 15-30 minutes every day of "you time". Read, exercise, take a bath, meditate or go for a walk to help you recharge.
Join 4.3 Million Current Globe Life Policyholders
Globe Life's values have remained the same since our roots began in 1900.