$

1

*

Buys

$

100

,

000
Globe Life Insurance
Get FREE Life Insurance Information
Or call for more information: 1-800-742-6787

Or call for more information
1-800-742-6787
Choose Your Coverage:
$30,000
$50,000
$100,000
No Medical Exam
Simple Application

Free Quote—Apply in Minutes
No Waiting Period
Full Coverage The First Day
Fast Approval Process
Monthly Rates as low as:
$3.49 for Adults
$2.17 for Children or Grandchildren
9 Life Hacks For Busy Moms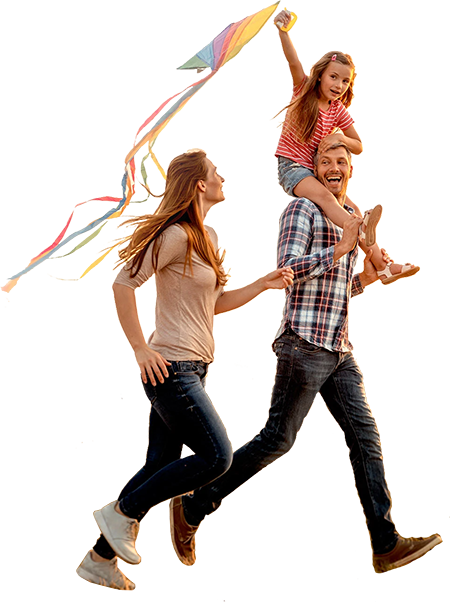 By

Mike Elman

•
March 22, 2017
9 Life Hacks For Busy Moms
Whether you are a working mom or a stay-at-home mom, your mom job is the hardest job there is. It doesn't hurt to give yourself a break and make life a little easier, maybe even a little more fun, with some simple and creative hacks to help you out.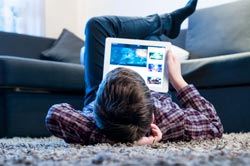 Conquer bedtime like a hero. Trying to get kids to go to bed at night can be a battle, from monsters under the bed to noises in the dark. Moms can come to the rescue creatively with "Monster Spray". Buy an empty spray bottle, label it Monster Spray and fill it with lavender oil and water. The smell of lavender can induce sleep, make the room smell good and allow kids to fall asleep peacefully knowing the monsters are gone.
Get ahead of daily lunches. Save time throughout the week by making lunch on Sunday. You can label plastic containers for each child every day of the week. Fill them with their favorite sandwiches, fruits and veggies. You can keep the food separate in the container by using snack and sandwich bags and placing them in the container. This will keep your lunches fresh all week. You can even make a lunch for yourself, which can also save you money.
Treat toys like laundry. Kids' toys can be a breeding ground for germs, especially the soft and stuffed kind. Before you head out the door to work or to run errands, fill up a washable garment bag with their favorite friends and throw it in the washer. Make sure you don't wash toys that can't get wet. This is even more important after you've had a sickness in the house.
Save the daily clutter with entry way bins. It's easy for kids and adults alike to walk in the door and just see backpacks, jackets, shoes and purses in the doorway. Give each child and even adults their own bin that they can place their stuff in when they get home. Make it everyone's own responsibility to put their stuff away by the end of the day. In the meantime, however, at least it's not in a pile on a counter or the floor.
Treat the wifi password like gold. If your kids are glued to their phones and other electronic devices and you are having trouble getting them to do chores, consider changing the wifi password, then make them work to get it back. Make a list of chores your kids need to complete before regaining access to the wifi password. It's amazing how quickly kids will spring to action when the wifi is in jeopardy.
Creative ice packs can save the day. As soon as children begin to walk, bumps and bruises are soon to follow. It's helpful to have an ice pack on hand. However, ice packs can leak and make a mess, and younger kids often don't like the stark cold and hard feel of the packaging. Get creative and instead, freeze large marshmallows in a plastic bag. Kids will be more inclined to hold one on a sore spot than the traditional ice pack.
In sickness and in health, keep a supply basket. When kids are sick, it's helpful to have a sick basket already filled with a thermometer, nausea medicine, children's pain reliever, bandages, antiseptic, vapor rubs and any other children's remedies you may need. This can help you find the supplies you need quickly, too. Just be sure to keep the sick basket out of reach of your children.
Drink holders to the rescue. Kids spill things. It's unavoidable, but you can at least try to combat some of the mess. Every time you hit a drive through for food, ask for a drink holder, even if you only have one or two drinks. You can place their drink, as well as their food in the cup holder spots of the drink tray and even keep them for next time you leave the house with drinks or food.
Wearable phone numbers are a lifesaver. Having your name and phone number on a bracelet that your child can wear can provide quick access if your babysitter or daycare provider needs to get a hold of you quickly. It can also be helpful if your child hasn't memorized your number yet, but they want to call you. Phone number bracelets are equally as important in large public places with big crowds. If a child is ever lost, it's a great tool to have right there on hand.
Join 4.3 Million Current Globe Life Policyholders
Globe Life's values have remained the same since our roots began in 1900.