$

1

*

Buys

$

100

,

000
Globe Life Insurance
Get FREE Life Insurance Information
Or call for more information: 1-800-742-6787

Or call for more information
1-800-742-6787
Choose Your Coverage:
$30,000
$50,000
$100,000
No Medical Exam
Simple Application

Free Quote—Apply in Minutes
No Waiting Period
Full Coverage The First Day
Fast Approval Process
Monthly Rates as low as:
$3.49 for Adults
$2.17 for Children or Grandchildren
How To Choose The Right Daycare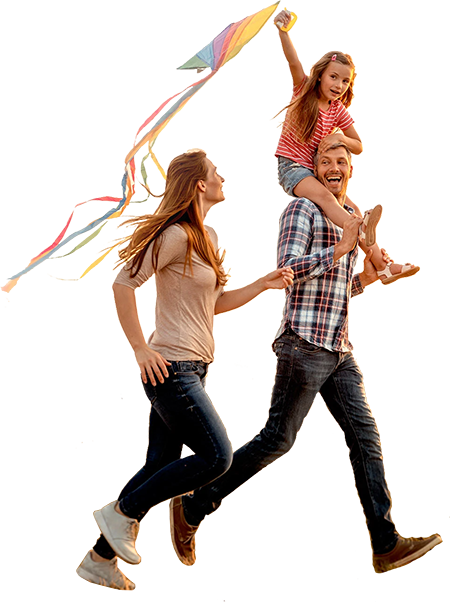 By

Stacy Williams

•
September 12, 2018
How To Choose The Right Daycare
Many parents spend months pre-planning which daycare they will use. There are so many things to consider: how close it is to home or work, the monthly expense, whether it is a drop in or enrollment-required facility. It can be daunting, but with the right planning, it can be relatively stress-free.
The best way to start is by making a list of your priorities, your questions and the standards you expect from the childcare facilities you are interested in. You'll want be ready when you narrow your choices down and begin visiting facilities.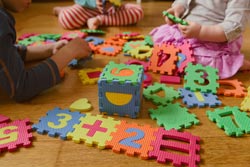 1. Decide What Is Important To You

Make a list of things that are important to you. If location is key, only search in a certain radius around your work or home. If you need to pick up your child because of sickness, being close by may be important to you. It may not be practical to seek out top-rated daycares that are a great distance away from you. If it's important to have kids there that your kids already know, then you'll know where to start.
2. Get Referrals

The best way to get first-hand information about daycare facilities is from people who have first-hand experience with them. Ask neighbors, friends or family who may have children. If they've had a good experience with daycare, they'll be happy to share that insight. If they've had negative experiences with other facilities, make note of those as well.
3. Make Visits

Many facilities offer tours to prospective parents, and you can either schedule with them or walk-in. Ask to see their kitchen, bathrooms, and the room that your child would be in. Speak directly with the caregivers and observe the mood and level of contentment of the kids in the room. It may take several visits to feel like you have a clear picture of whether you feel comfortable with the facility. If they are accommodating and happy to welcome your visit, take that as a good sign.
4. Compare The Costs

Childcare is expensive. If you are looking for quality childcare, cost often can't be the only and most important factor ... but your budget is still important. Compare the cost of each facility on your list and compare what you get for the price: additional snacks, fieldtrips, peace of mind? It's all about what is important to you.
5. Do Online Research

Many sites offer daycare reviews. When you do a Google search for a daycare, note the Google review that comes along with the listing. It may give you some insight into the experiences parents have had, both good and bad. Online review sites like www.yelp.com or www.care.com may offer some good information. You can also research their histories with your local department of child services to find out if they have a history of violations.
6. Ask About Waiting Lists

Waiting lists are important. For a quality daycare, you can expect to find a waiting list of weeks or even months. If you are considering keeping a daycare on your consideration list, ask upfront about their waiting list so you aren't surprised. Put your name down in the event you choose that facility in the future. Many parents put their names on waiting lists while their child is still too young to attend, with the plan that once they are ready to attend, there won't be a long wait.
Join 4.3 Million Current Globe Life Policyholders
Globe Life's values have remained the same since our roots began in 1900.