$

1

*

Buys

$

100

,

000
Globe Life Insurance
Get FREE Life Insurance Information
Or call for more information: 1-800-742-6787

Or call for more information
1-800-742-6787
Choose Your Coverage:
$30,000
$50,000
$100,000
No Medical Exam
Simple Application

Free Quote—Apply in Minutes
No Waiting Period
Full Coverage The First Day
Fast Approval Process
Monthly Rates as low as:
$3.49 for Adults
$2.17 for Children or Grandchildren
How to Have a Successful Parent/Teacher Conference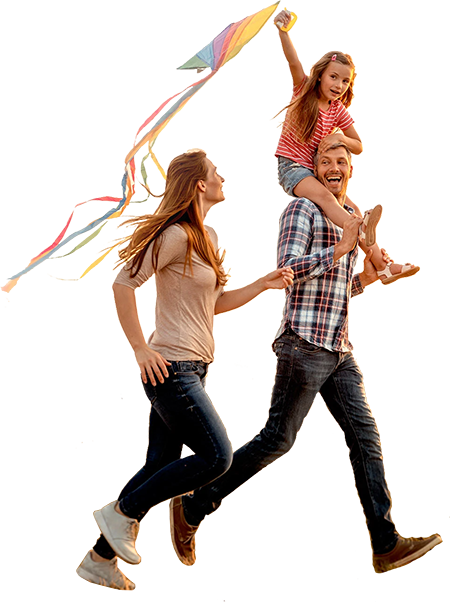 By

Mike Elman

•
May 19, 2013
Keeping track of what's going on with your children at school can be difficult when work, errands, and other obligations keep you busy every waking moment. But statistics prove that children whose parents stay involved in their school careers have a better chance at academic success. If your child is having problems at school, whether with behavior or grades, a parent/teacher conference can help your child get things back on track.
Here are some tips about how to have a productive meeting:
1. Remember School Personnel are there to Help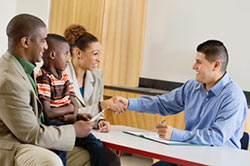 No matter what the problem or who called the conference, remember that teachers, guidance counselors and administrators are there to help. It′s their job to reach out to parents and inform them of their child′s performance, so keep an open mind going in and remember that you all have your child′s best interests at heart.
2. Remember there are Two Sides to Every Story
Try to remember that there may be more to the story of your child′s problems with behavior or grades than it appears from hearing his/her side of the story. Everyone has their perspective and naturally your child is going to present you with a picture that is to their best advantage. Try not to make judgments until you get the whole story.
3. Be Clear about What You Want
Once it has been established what the problems are, the conference should move on to workable solutions. Be clear about what you want. Accept responsibility for what you can do to help your child and don′t be afraid to ask for the help you believe the school should and can provide.
4. Get It in Writing
If you are not given a written report of your student′s grades and behavior, ask for it. It′s a good idea to have a "contract" in writing of what your responsibilities are and what the school′s are. In most cases the school will make a contract like this, but don′t be shy about asking if they don′t offer it.
5. Ask About Consequences
Make sure you have a clear picture of what is going to happen next. If your conference is about your child′s behavior, ask what consequences are going to be handed to him/her.
If you feel that the consequences are inappropriate in any way, say so respectfully and ask the school personnel to work with you to come up with consequences that you feel are more suitable. Unless you feel that your child has been falsely accused of something, do not seek to get him/her excused from all consequences.
6. Decide How You Will Help with Grades
If the conference is about your child′s grades, talk to his/her teachers about what you can do to help. Most schools have after school tutoring. There are also many situations where you can help, just by giving a helping hand at homework time, if only to see that the work gets done.
7. Plan Ahead
Be prepared for the conference with questions you want to ask, any paperwork you may need, and a plan for where your child will be during the conference. If school personnel do not speak your native language, ask whether they can make an interpreter available, or take someone with you who can interpret for you.
Remember, the conference is all about helping your child. And that is what you all are working toward. Know your rights as a parent going into the conference and don′t be timid about asking questions. Parents, teachers, and administrators working together is a great recipe for student success.
Join 4.3 Million Current Globe Life Policyholders
Globe Life's values have remained the same since our roots began in 1900.