$

1

*

Buys

$

100

,

000
Globe Life Insurance
Get FREE Life Insurance Information
Or call for more information: 1-800-742-6787

Or call for more information
1-800-742-6787
Choose Your Coverage:
$30,000
$50,000
$100,000
No Medical Exam
Simple Application

Free Quote—Apply in Minutes
No Waiting Period
Full Coverage The First Day
Fast Approval Process
Monthly Rates as low as:
$3.49 for Adults
$2.17 for Children or Grandchildren
Four Effortless Ways to Be a Better Parent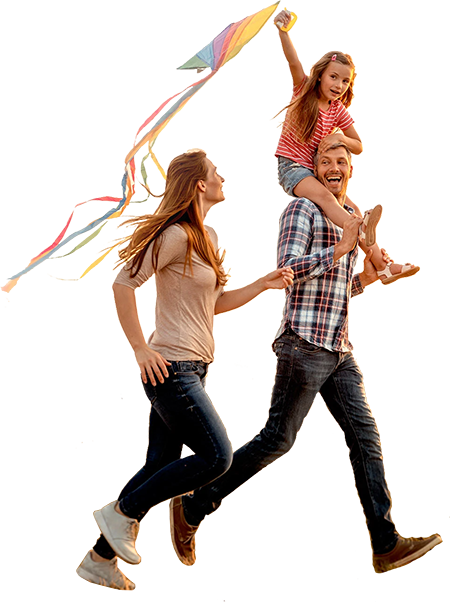 By

Stacy Williams

•
April 30, 2013
Being a parent isn't an easy job. It really is the hardest job you will ever have. You have to stay on top of things to keep your children safe and you have to prepare them for the world they will enter as adults. Good thing there are some things you can do to make yourself a better parent without too much effort and you can start on them today.
Listen to Your Kids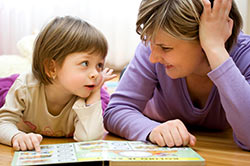 Listen to what your children say and what they don't say. It's not easy to get kids talking sometimes and we all know the standard kid answers: "Fine" or "Nothing". But if you focus on being a good listener, it will help both of you. Good listeners not only listen carefully to what is being said to them, even in casual conversations, but they ask questions.
No kid wants to be grilled, but there's a difference between an interrogation and showing interest. Showing interest is something you have to do to be a good parent, no matter how tired you are or how much you have on your own mind.
Get Involved Enough to Know Their Friends
Your children's friends are probably hanging around the house anyway, so take a few minutes to say "hi" and get to know them. Knowing what kind of friends your children are making helps you know what kind of people they are growing up to be. If there's a "bad apple" in the bunch, you'll be able to spot them by their behavior and keep an eye on the situation.
Be Vigilant about Your Child's Safety
When you are around your children or the friends and people they associate with, look and listen. That doesn't mean you should become a spy, but it means you should be conscious about what is going on. Vigilance is something you practice when it comes to your child's safety. Whether you're on the playground or on a city street, you are always watching, looking, and listening.
Don't forget to listen to the silences! Especially with small children, a sudden, prolonged silence might mean your kid is into something he or she shouldn't be. So before your favorite lipstick gets spread across the bathroom tile – investigate!
Spend More Time with Your Kids
You don't have to plan elaborate outings. You don't even have to be doing things together at all times, but you should "be there" as much as possible. It helps with the listening, the vigilance and with getting to know their friends. Being the house the kids hang out at can be a pain at times, but it pays off in the end.
Don't forget the importance of spending time with your kids away from friends and extended family members too. Strong relationships are born from a million shared moments that mean something to those who are sharing them. Be a better parent to your kids by sharing time with them and getting to know them well no matter what age they are.
Remember – the more time you put into getting it right with your kids while they're young, the less time you'll have to put in doing remedial work with them later. Strong families take work, but in the end the pay–off is priceless.
Join 4.3 Million Current Globe Life Policyholders
Globe Life's values have remained the same since our roots began in 1900.