$

1

*

Buys

$

100

,

000
Globe Life Insurance
Get FREE Life Insurance Information
Or call for more information: 1-800-742-6787

Or call for more information
1-800-742-6787
Choose Your Coverage:
$30,000
$50,000
$100,000
No Medical Exam
Simple Application

Free Quote—Apply in Minutes
No Waiting Period
Full Coverage The First Day
Fast Approval Process
Monthly Rates as low as:
$3.49 for Adults
$2.17 for Children or Grandchildren
Halloween Safety Every Parent Should Know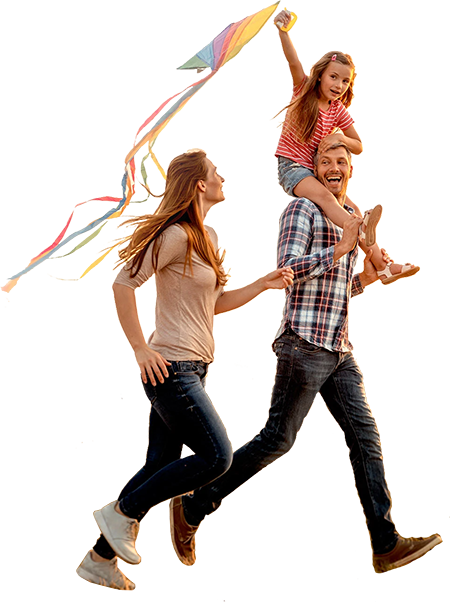 By

Lucille Reed

•
October 03, 2018
Halloween Safety Every Parent Should Know
Halloween is a time for costumes, treats and make-believe scares. In preparation for the fun, however, very real safety concerns should be addressed. One of the biggest concerns during Halloween is pedestrian safety. Trick-or-treating is a lot of fun, but there are some frightening statistics when safety measures aren't taken. According to the National Safety Council:
Children are more than twice as likely to be hit by a car and killed on Halloween than on any other day of the year, and October ranks No. 2 in motor vehicle deaths by month.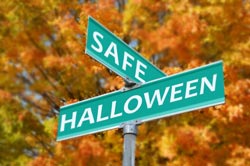 To help your loved ones stay safe during the spooky season, we've compiled some helpful "tricks" below:
Trick-Or-Treat Tips
Younger kids (under age 12) should have a dependable adult with them.
Only trick-or-treat in well-lit, well-known areas (like your street and/or neighborhood).
NEVER enter a stranger's home or car.
Do not cross into the street except at designated crosswalks and NEVER run.
Put away electronic devices (adults and kids) and keep heads up.
Drivers: pay special attention for children walking and especially those in darker clothing.
A grown-up should inspect all treats before consumption for loose or torn wrappers, choking hazards, etc. When in doubt, throw it out!
Ghoulish Gear
Make sure costumes purchased or made are flame-resistant.
Size is important. Avoid longer costumes and oversized shoes or heels to avoid tripping. Also make sure the costume is roomy enough to compensate for layers if the night is cool.
Especially during twilight and later hours, dark colors are hard to see. Opt for bright hues or add reflective tape or glow sticks to be more visible.
Masks are scary and fun, but make it hard for YOU to see. Choose non-toxic makeup instead (but make sure to test it on a small area of skin first). The FDA has a list of approved color additives for cosmetic use (found here). If the colors are not included on the FDA list, avoid using that makeup.
Without an actual prescription from an eye care professional, avoid colored contact lenses.
Proper Pumpkin Procedures
Any carving should be done by a responsible adult.
Smaller children should decorate pumpkins with paint, markers or other craft items.
Use flashlights, glow sticks or battery-operated lights, as opposed to candles, to prevent a fire hazard.
If using candles, make sure the pumpkin is on a sturdy, flat surface away from flammable objects such as curtains or other material.
Sources:

National Safety Council
https://www.nsc.org/home-safety/tools-resources/seasonal-safety/autumn/halloween

US Food & Drug Administration
https://www.fda.gov/ForConsumers/ConsumerUpdates/ucm230283.htm

Mayo Clinic
https://www.mayoclinic.org/healthy-lifestyle/childrens-health/in-depth/halloween-safety/art-20044976
Join 4.3 Million Current Globe Life Policyholders
Globe Life's values have remained the same since our roots began in 1900.