$

1

*

Buys

$

100

,

000
Globe Life Insurance
Get My FREE Quote — Apply In Minutes
Choose Your Coverage:
$30,000
$50,000
$100,000
$5,000, $10,000, $20,000, $30,000, $50,000, $100,000


No Medical Exam —
Simple Application

No Medical Exam—Simple Application

Free Quote—Apply Online


No Waiting Period
Full Coverage The First Day
Fast Approval Process
Full Coverage The First Day—Fast Approval Process

Monthly Rates as low as:
$3.49 for Adults
$2.17 for Children or Grandchildren
Dealing With A Teenage Daughter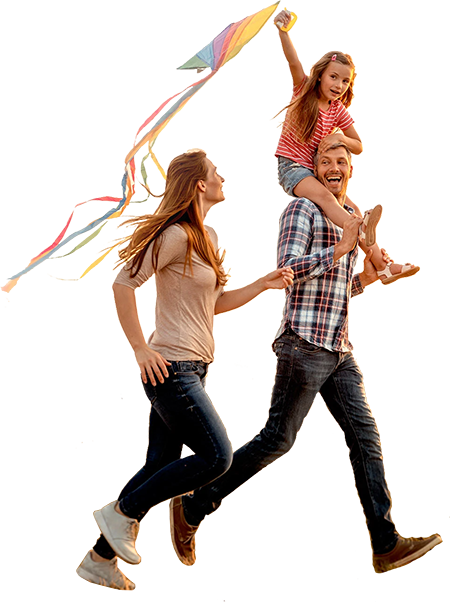 $

1

*

Buys

$

100

,

000
Globe Life Insurance for Adults or Children



No Medical Exam
Simple Application

No Medical Exam—Simple Application

Free Quote—Apply in Minutes


No Waiting Period
Full Coverage The First Day
Fast Approval Process
Full Coverage The First Day—Fast Approval Process

Monthly Rates as low as:
$3.49 for Adults
$2.17 for Children or Grandchildren


By

Mike Elman

•
October 05, 2016
Sugar and spice and everything nice, that's what little girls are made of...but what happens when your little girl starts to grow up and become her own woman? Without a doubt the teenage years are some of the most trying years for any parent. The pressures, hormonal changes and growing need for independence that teens experience can take a toll on the whole family.
It's not that raising boys is any easier, but the challenges of raising a teenage girl can test the patience and inner resources of even the calmest and most prepared parents. Moms often have an even more difficult time because of the innate need to nurture and remain closely connected with their children.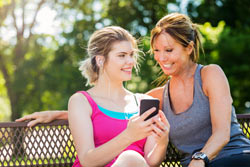 No one likely becomes a parent thinking they simply can't wait until their child is a teenager. Yet, everyone knows it's eventually coming. Even the strongest and healthiest parent/child relationships can become strained during the teenage years. The first thing to realize is that you're not alone. Difficulty during these years is the norm, but that doesn't mean the time is doomed to be stressful and unhappy.
Teenage years can stir up conflicts in families over issues like dating, curfews, homework, school, friends, clothing styles and even destructive behaviors. During this time, teens may feel confused, lonely and even angry as they navigate an increasingly complex world and their relationships with others.
The good news is that while parents can't avoid all the conflicts that come with raising a teenage daughter, they can remember what she is going through and help support and guide her.
It's easy to forget what it's like to be a teen dealing with hormonal changes that cause both physical and emotional changes. Physical changes caused by hormones should be talked about before it starts happening so your teenager is educated and informed by you versus someone else. The mental and social changes experienced in the teenage years are often even more difficult to navigate than physical changes. During adolescence kids begin to think more long term. They may start to set goals for the future. They become more aware of their strengths and of their limitations. They become more interested in social issues and may develop strong feelings and fears about the world.
Teens also compare themselves with their peers more so then ever. For girls, this time can be very trying. Teenage girls will also begin to struggle for more control and independence. The influence of peers may begin to take over where the influence of parents once ruled.
There's simply not one set of rules that fits everyone when guiding your daughter safely through the teenage years. Each child is different. Your child's experiences may be nothing like your own and may not be exactly like any of her peers' either. Try not to feel helpless as the parent of a teenage daughter. She needs you now perhaps more than ever, even if it's for different reasons than she did when she was younger.
A good rule to remember is to start talking now. Postponing difficult discussions won't postpone things from happening, and it's better if you get to be part of the conversation from the beginning. The trick is to set rules and expectations and stick to them and let her have input. Kids, even teens, respond better to rules when they get a say in them.
In addition, don't take for granted that your daughter will eventually know what she wants to do and how to get there. It's easy to lose sight of that when she's a teenager and you're worried about new situations and perhaps bad influences.
It's even a good idea to discuss preparations for the future like how to get into a good college or how to begin on a career path. You don't have to pressure her, but make sure she has the knowledge she needs. You can work together to find scholarships that can help pay for a college she may want to attend.
It is also important to be forgiving and understanding. Remember that you were a teenager once too and you likely made a lot of mistakes. The more understanding you are the more likely your teenage daughter is to come to you when she needs help or advice.
Although it's easy to get your own feelings hurt as a parent, remember that she doesn't hate you. Teenage daughters rebel against their parents to gain their own independence. It's completely normal. It can definitely be tough when she rolls her eyes at you or doesn't want to be seen with you in public, but she's a teenager and soon she won't be anymore. Keep in mind this stage will pass quickly, and before you know it, she will be grown and gone. Believe it or not, someday you just may miss those teenage years.
Globe Life's values have remained the same since our roots began in 1900.