$

1

*

Buys

$

100

,

000
Globe Life Insurance
Get My FREE Quote — Apply In Minutes
Choose Your Coverage:
$30,000
$50,000
$100,000
$5,000, $10,000, $20,000, $30,000, $50,000, $100,000


No Medical Exam —
Simple Application

No Medical Exam—Simple Application

Free Quote—Apply Online


No Waiting Period
Full Coverage The First Day
Fast Approval Process
Full Coverage The First Day—Fast Approval Process

Monthly Rates as low as:
$3.49 for Adults
$2.17 for Children or Grandchildren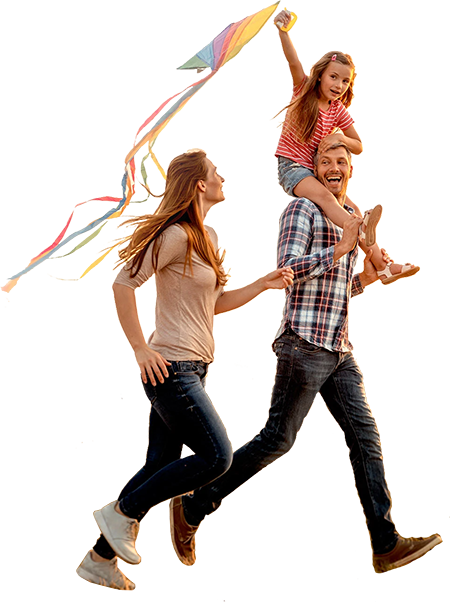 $

1

*

Buys

$

100

,

000
Globe Life Insurance for Adults or Children



No Medical Exam
Simple Application

No Medical Exam—Simple Application

Free Quote—Apply in Minutes


No Waiting Period
Full Coverage The First Day
Fast Approval Process
Full Coverage The First Day—Fast Approval Process

Monthly Rates as low as:
$3.49 for Adults
$2.17 for Children or Grandchildren


By

Lucille Reed

•
September 20, 2016
No one goes into a marriage planning on a future divorce. Though it's normal to have doubts, most couples truly believe when they say I do that their marriages will last. When children are born, most married couples believe their family unit will remain intact as they raise their children together.
However, sometimes divorce happens and the family unit becomes divided. When this happens, hopefully you and your ex-spouse are able to continue to parent together after divorce.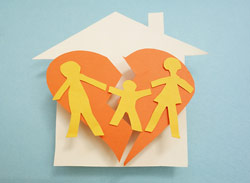 Although there may be certain circumstances when you are not able to co-parent like in the case of abusive or violent behavior or involvement in illegal activities, then you may decide not to have your ex in your child's life at all. However, if that is not the case there are steps you can take to make co-parenting with an ex-spouse easier and in doing so create a secure and stable life for your kids.
So what does co-parenting mean? Co-parenting is when an unmarried, separated or divorced couple shares the duties of parenting a child. It means that both parents attempt to maintain responsibility for the child and have the child maintain a stable relationship with each parent. Co-parents continue to work together to provide security and stability for their children.
Co-parenting does not mean that parents remain together for the children. It does not mean the romantic relationship between the two continues or that the two continue to share living space.
Divorce can be tough on kids and parents. Many parents struggle with negative feelings, especially in the beginning. Because you love your children and may fear losing them, you might be tempted to express those negative feelings in front of your children. If you're going to co-parent successfully though, you can't make your ex-spouse into the bad guy.
You might not directly ask your child to choose sides, but when you're constantly trying to ensure they like you the best, you are asking them to take sides. This can leave them feeling torn and will make it difficult for you to successfully co-parent. You may be perfectly justified in your feelings. Try to keep in mind when a child sees either parent as a bad guy, it's the child that loses the most.
Divorce can dramatically alter the family dynamic. Children may feel insecure and scared about the future. They may also feel insecure about their place within the family. Putting the children first is a crucial part of successfully parenting with an ex-spouse. If you are arguing over responsibilities, money and who spends their birthday where, it can be difficult to create a sense of stability and security. You have to learn to let go sometimes, compromise when it's called for and put the kids first. These are things you may have been willing to do early on in the marriage, but will have more trouble with after the divorce. You must remember that your kids are worth the extra effort.
Patterns in relationships are hard to change. That's why so many adult children struggle when dealing with their own parents. Changing the way you interact with someone you've been close to for a long time takes work. It might mean turning to friends, family or even a therapist to help you. Whatever it takes, never feel bad asking for help. Not repeating old patterns means you have to let go of the roles you played as a couple. If they didn't work in the marriage, they won't now.
For example, if you were the parent who always made the decisions, you'll have to learn how to give up some of that control. If you're used to nagging your spouse into taking care of their responsibilities, you'll need to learn how to step back and let them learn to do it without your constant reminding. The best thing for the children is for them to have two parents who function well on their own and can still work together when necessary.
Whether you were with your spouse for a short time or for decades, you had a life together. Divorce changes that relationship as you build new lives apart. If you're going to co-parent together, then each of you will have to respect each other's new lives. You will need to learn to support your ex-spouse's decision.
You don't have to love all of the choices your ex-spouse makes, but you do have to respect the new boundaries in your relationship as co-parents. As co-parents you must work together and your ex-spouse should be willing to do the same for you.
You should both be ready and willing to adjust to changes in each other's lives as well. Stepparents, new relationships, career changes or changes in location can all test the co-parent relationship. It is up to you to continue to work together to provide the very best for the children you share.
Globe Life's values have remained the same since our roots began in 1900.