$

1

*

Buys

$

100

,

000
Globe Life Insurance
Get FREE Life Insurance Information
Or call for more information: 1-800-742-6787

Or call for more information
1-800-742-6787
Choose Your Coverage:
$30,000
$50,000
$100,000
No Medical Exam
Simple Application

Free Quote—Apply in Minutes
No Waiting Period
Full Coverage The First Day
Fast Approval Process
Monthly Rates as low as:
$3.49 for Adults
$2.17 for Children or Grandchildren
10 Cheap Activities For Family Fun Night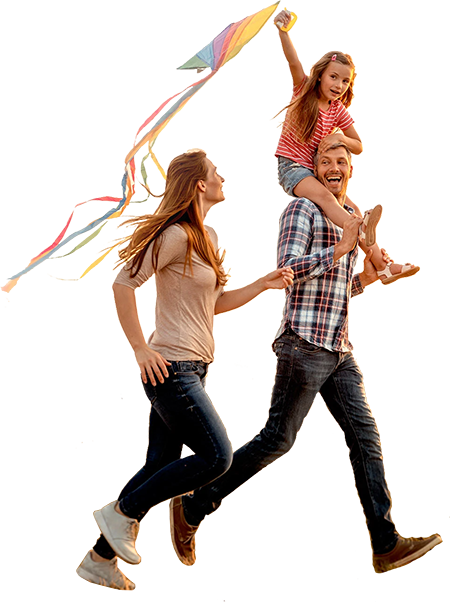 By

Lucille Reed

•
February 27, 2013
There is nothing more important than spending time together as a family but sometimes, by the time you get to family fun night, the budget has been spent on necessities. Good thing there are cheap activities you can have fun doing too.
#1 – Let the Games Begin!
Kids love board and card games. Get all of yours out and make playing them a special occasion. Set out drinks and favorite snacks. Make it a competition. Whoever wins the most games gets a prize. It doesn't have to be anything expensive, but it should be something the kids will like. Be sure you play along and in a true, competitive spirit. It's your attention your kids want more than anything else.
#2 – Support your local teams
Every town has schools with teams who play various sports. Choose a favorite sport and a favorite team and then go buy tickets to support it. Wear your team's colors and don't forget to bring your own snacks.
#3 – Check out the matinees and kids' special movies
Matinees are much cheaper than evening movies. In the summer and during holidays many movie theaters have very cheap movies just for kids.
#4 – Take advantage of the opportunities in your town
Many towns have activities for families: movies on the green, free concerts, parades, ugly dog contests, you name it! Fitting some of these into your schedule will not only provide variety, it may even open the door to new family interests.
#5 – Find a family hobby
If you have a common interest, a sport you all enjoy playing or watching, or other pursuit that you share with your family it will help to bind you together and keep you all entertained. Choose something most of you already like, or something you can all learn together.
#6 – Get crafty
Kids love making things and there are endless choices for crafts you can make with inexpensive materials from craft or discount stores. Don't forget to go through your closets and junk drawers too. You never know what you might find. Have a "craft fair" and award prizes for best in show, most original, most useful, etc.
#7 – Have a party
Children love the excitement of a party and it doesn't have to cost you much. Invite over a few members of your extended family or friends. Have some simple snacks, play games, watch a movie.
#8 – Create family traditions
Set aside specific times for eating at the kids' favorite (inexpensive) restaurant, or for sharing a favorite book or movie. Family traditions are an important part of bonding and an excellent way to enjoy your time together more.
#9 – Cook together
Cooking and baking are kid favorites, like anything else that involves food, and you have to eat anyway so why not! Choose something fun – chocolate chip cookies, pizza - and go for it. Let your kids do the fun parts, like picking the pizza toppings and using the cookie cutters.
#10 – Visit your public library
You can borrow audiobooks and movies or find stacks of books to take home and read. Libraries also have children's story hours and free activities, so check out what's available while you're there.
Activities on family fun night don't have to be elaborate. The important thing is spending time together, having fun and sharing your lives.
Join 4.3 Million Current Globe Life Policyholders
Globe Life's values have remained the same since our roots began in 1900.