$

1

*

Buys

$

100

,

000
Globe Life Insurance
Get FREE Life Insurance Information
Or call for more information: 1-800-742-6787

Or call for more information
1-800-742-6787
Choose Your Coverage:
$30,000
$50,000
$100,000
No Medical Exam
Simple Application

Free Quote—Apply in Minutes
No Waiting Period
Full Coverage The First Day
Fast Approval Process
Monthly Rates as low as:
$3.49 for Adults
$2.17 for Children or Grandchildren
Caring for Both Your Children and Your Parents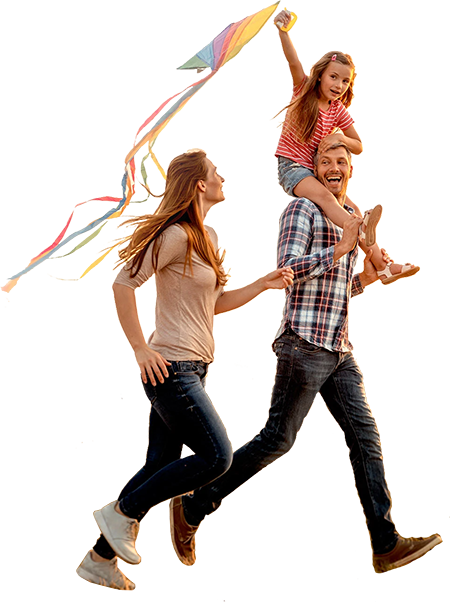 By

Stacy Williams

•
September 13, 2012
If you are a member of the "sandwich generation"—a caregiver to both your children and your aging parents, then you probably feel like a rubber band that is being stretched too thin. How do you handle these dual responsibilities?
Public Assistance
If your parents are old enough to qualify for it, Social Security and Medicare/Medicaid can be lifesavers. You can determine your parents' eligibility by going online or visiting your local social security office. Health care costs can be phenomenal and wipe out your parents' finances and your own, so be sure that you research every avenue of help that the government offers.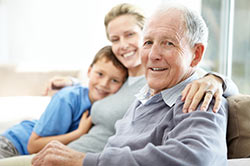 There are also organizations created specifically to help seniors. For example, Meals on Wheels is a charity program that delivers food to seniors who cannot afford or are not able to prepare their own meals.
Senior centers can offer your parents a place to go in the day time, as well as social contacts. In some areas there are vans and buses that will pick up seniors and take them on errands or to town. Find out what's available in your area.
While you are looking for help in the community, don't forget the churches. Many senior citizens who are in good health and financially secure volunteer to help other seniors.
Family Assistance
No matter what your family relationships, if you have brothers and/or sisters, consult with them about what each of them can do to help. Even siblings who cannot contribute financially can contribute time and aid. In the "sandwich years" you're caught in a squeeze-play, so turn the situation to your advantage by using what you have!
Your parents, if physically and mentally able, may be able to help with babysitting or even chauffeuring duties. Or your children, if old enough, could do the same. There's strength in numbers, even when the individual family members may not be self-sufficient, so consider your situation from every angle and use what you've got.
Talk with Your Parents Early On
If you have become, or are obviously going to become, responsible for your parents' finances, get a handle on the situation as soon as you can. The sooner you find out what is what, the better chance you have of avoiding disaster. Sit down and talk frankly with your parents about their finances. There are probably expenses you can help them cut
Everyone should have a living will and if your parents are becoming fragile, it's a good time to talk about a medical power of attorney. Helping them organize their final arrangements can also save money. All those costs increase if the arrangements have to be made after someone dies. While it is not easy to introduce or discuss these topics, doing so will help the entire family.
Manage Your Time
If you're the care-taker for both your parents and your children simultaneously, then the most precious commodity you have is time. And no doubt, time can become a very rare commodity for someone in your situation.
Manage your time by first accepting that you can't do everything. Focus each day on accomplishing what really needs to be done and just get through that. If you're married, make a daily or weekly plan with your spouse and have she or he help you.
You will probably have to make small, even major, sacrifices. But make sure you also leave a little bit of time each day for yourself to relax and unwind.
Keep Them Involved with Each Other
As tired as you get, don't ever let your parents or your children feel like they are a burden to you. If you're feeling burned out, take a step back. Discuss with them what is really important to them so that they can also help you manage your time better. Kids can be demanding. But this is a great time for them to learn how to help out around the home. Give them a few chores to do every day.
You can also keep your parents active and in control by allowing them to take care of whatever tasks they feel up to. Make dinner together as a family or work on a craft or project together.
If you're too busy to help out, let your kids and parents do activities together without you. In other words, let your children and your parents help you as much as they can.
Taking care of two generations can be overwhelming, but with persistence and a little ingenuity you can make it work to the advantage of all.
Join 4.3 Million Current Globe Life Policyholders
Globe Life's values have remained the same since our roots began in 1900.