$

1

*

Buys

$

100

,

000
Globe Life Insurance
Get FREE Life Insurance Information
Or call for more information: 1-800-742-6787

Or call for more information
1-800-742-6787
Choose Your Coverage:
$30,000
$50,000
$100,000
No Medical Exam
Simple Application

Free Quote—Apply in Minutes
No Waiting Period
Full Coverage The First Day
Fast Approval Process
Monthly Rates as low as:
$3.49 for Adults
$2.17 for Children or Grandchildren
Three Tricks To Healthy Eating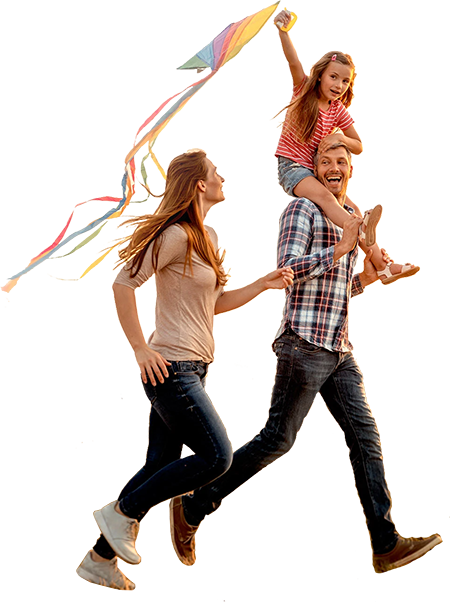 By

Mike Elman

•
March 07, 2018
Three Tricks To Healthy Eating
Most of the time, the food that tastes the best and has the most appeal is not always the healthiest. So can people actually train themselves to stop craving junk food and actually want to eat healthier foods? Check out these three simple tricks to help train the taste buds and the mind to choose foods rich in vitamins and minerals, rather than foods that are high in fat and calories. It can work for kids too who can often be the most pickiest of eaters.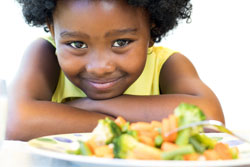 Gradually train the brain.

No one has to go cold turkey and simply stop eating the foods that may not be the best. It's more effective to slowly wean off of junk food by lowering the daily consumption of sugary or salty snacks and fatty foods. In fact, it's even more effective to do it one bite at a time. By gradually weaning the taste buds from junk food, a retraining of the brain takes place too. Cravings start to back off and the need for sugar diminishes. The brain learns to crave the healthier food once exposed to them.
Try, try again.

Have an open mind when it comes to trying new foods, even the ones that have never been a favorite before ... like vegetables. A good rule is to try something at least twice before deciding its fate. To love something, however, takes a lot of repetition. An acquired taste is truly something that's acquired. This can also be a good rule for children who by nature stick to only a few favorites. Introduce healthy food and keep bringing it back. Even if it's not loved at the beginning, over time, things may change.
Choose quality over quantity.

Although it's much easier to choose a big fast food meal, it's better to choose what's healthier. It's also better to take time to enjoy food and savor the taste, rather than rush through a drive-through and eat on the run. By taking time to eat slower, the body can learn to be more satisfied on not only less food, but healthier food.
Join 4.3 Million Current Globe Life Policyholders
Globe Life's values have remained the same since our roots began in 1900.