$

1

*

Buys

$

100

,

000
Globe Life Insurance
Get My FREE Quote — Apply In Minutes
Choose Your Coverage:
$30,000
$50,000
$100,000
$5,000, $10,000, $20,000, $30,000, $50,000, $100,000


No Medical Exam —
Simple Application

No Medical Exam—Simple Application

Free Quote—Apply Online


No Waiting Period
Full Coverage The First Day
Fast Approval Process
Full Coverage The First Day—Fast Approval Process

Monthly Rates as low as:
$3.49 for Adults
$2.17 for Children or Grandchildren
5 Backyard Grill Safety Tips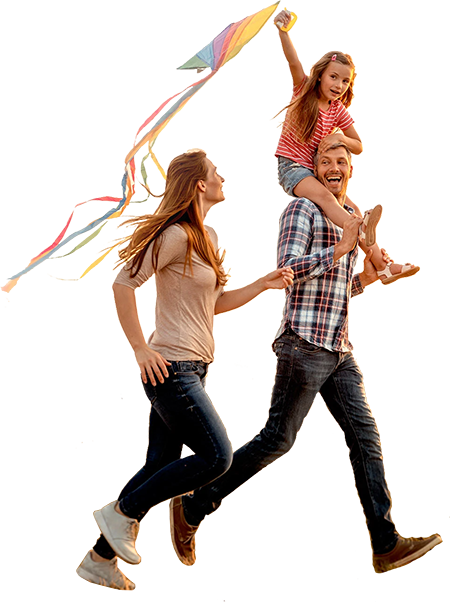 $

1

*

Buys

$

100

,

000
Globe Life Insurance for Adults or Children



No Medical Exam
Simple Application

No Medical Exam—Simple Application

Free Quote—Apply in Minutes


No Waiting Period
Full Coverage The First Day
Fast Approval Process
Full Coverage The First Day—Fast Approval Process

Monthly Rates as low as:
$3.49 for Adults
$2.17 for Children or Grandchildren


By

Mike Elman

•
August 14, 2019
People love a good backyard barbeque. They're great for bonding with family and friends, or meeting new neighbors. There's so much to do and so much fun to be had. With all the commotion, it's important to remember plenty of potential accidents could happen if the head chef doesn't understand how to safely operate their grill. To reassure yourself of your grill knowledge, check out these five ways you can help avoid grill problems at your next backyard party.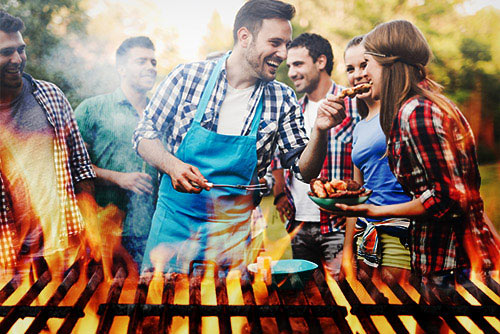 Know your grill

Gas

Check for leaks
At the beginning of every grill season, be sure to check for any gas leaks before igniting your grill. Turning the grill on while there is a leak in the tank can cause backyard fires, which may lead to injuries. You can check for leaks by using a spray bottle containing a mixture of water and liquid detergent to spritz different areas of the propane tank. If bubbles appear as you slowly turn the gas on, you most likely have a leak and will need to tighten the tank's connections or take the cylinder to a gas supplier for inspection.
Keep it far from flammable items
When setting up your grill, make sure you consider the location. Refrain from setting it up near anything that could burn, such as your house, bushes, or tree branches.2
Clean the grill and tray
To put it in perspective, 20% of grill fires happen because fat or grease was left on the grills from previous sessions. After each grilling session, it's important to scrub the area where the food was cooked. When the grease and fat gets left behind and hardens, it gives the flames something to catch onto when the grill is next started. Rather than having a small spark to begin heating the grill, large flames can jump up very quickly, and without anticipation, those flames can catch on to other items around the grill.2
Keep the lid open when igniting
For the safety of you and everyone around you, it's essential you leave the lid open when starting your grill. If the lid is closed, all the gas gets trapped in the chamber, so when you go to ignite it, the spark has a little too much to grab onto.

Charcoal

Three-foot radius
When setting up a charcoal grill, be sure there is no less than a three-foot radius from anything flammable.2 This helps you gauge a safety perimeter, helping prevent any unwanted flames.
Clean the grill so the old grease and fat is removed
Whether you have a gas or charcoal grill, this principle always applies. The left over grease and fat is very flammable, and can add uncontrollable flames to your grill.
Use starter fluid per the products instructions
Keep in mind that every product is different. Although you may have used a charcoal grill or lighter fluid previously, remember their instructions may vary. Be sure to thoroughly review those directions before you begin.
Lighter fluid storage
Be sure to read up on how the lighter fluid should be stored. Most fluids are acceptable to store in a cool and dry area such as a pantry or cabinet. A good rule of thumb is to always make sure it is out of reach of children and pets.
Wait for the coals to cool
Before trying to clean the grill and get rid of the coals, be sure they have chilled to a reasonable temperature for you to manage.

While these tips are a useful start, make sure you read the product manual for your grill to be sure you aren't missing any important information.

Always pay attention!

Barbeques and block parties can be a great time since you have the opportunity to socialize, which also increases your distractions. Always ensure there is someone to tend the grill when you step away. It's also important to make sure children and pets get no closer than three feet while the grill is hot.

Take precaution when handling food

Wash your hands and sanitize any area you will be putting your food—especially your meats and fish.
Keep your meat and fish cold until you're ready to put it on the grill, don't have it sitting out. The 'two-hour' rule states that it is no longer safe to eat any kind of meat after it's been left out at room temperature for two hours because the amount of bacteria has reached an unsafe level for consumption. It's recommended that you throw it out as it can't be salvaged through cooking or refrigerating.
Preheat the grill before cooking to ensure the meat cooks properly at the correct temperature.
Make sure all meat and fish is cooked thoroughly. You can do this by using a meat thermometer to check if it has reached its recommended cooked temperature. Remember recommended meat temperatures vary.
Be sure to use a fresh, clean plate for the fully cooked products. Using the same plate as you prepped on can lead to food-borne illnesses such as salmonella.2

Don't wear loose-fitting clothing

Clothes that are baggy or flow easily in the wind can lead to a possible injury or burn. Fitted clothing and short-sleeved shirts are recommended for grilling as they are further away from your food and won't dangle over the fire.

Keep a fire extinguisher nearby

Unfortunately, accidents happen. On the off chance a small fire does start, always be prepared. Keeping a fire extinguisher within a couple steps of your grill will help you to be able to control the situation.
With these safety tips in mind, prepare carefully for your next backyard rendezvous. Just know, if a fire does start, it's never a bad idea to call the fire department to aide in keeping you and all your guests safe. Happy grilling!
Sources:
Globe Life's values have remained the same since our roots began in 1900.