$

1

*

Buys

$

100

,

000
Globe Life Insurance
Get FREE Life Insurance Information
Or call for more information: 1-800-742-6787

Or call for more information
1-800-742-6787
Choose Your Coverage:
$30,000
$50,000
$100,000
No Medical Exam
Simple Application

Free Quote—Apply in Minutes
No Waiting Period
Full Coverage The First Day
Fast Approval Process
Monthly Rates as low as:
$3.49 for Adults
$2.17 for Children or Grandchildren
3 Ways to Know It's Time to Increase Your Life Insurance Coverage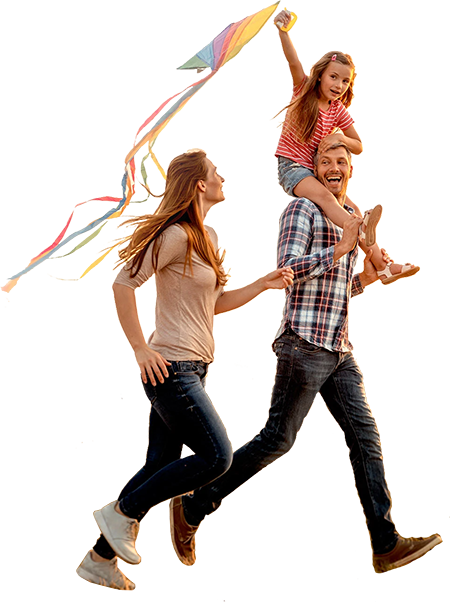 By

Lucille Reed

•
May 25, 2021

You purchased a life insurance policy to help protect your beneficiaries in the event of your passing. Whether you secured a policy due to your growing family, the purchase of a home, or some other life change, you recognized your family would need additional financial resources to help them in the event you pass.
But how do you know how much life insurance coverage is enough? When is the right time to assess your life insurance options? In this article, we'll explore three ways to help you know you should increase your life insurance coverage.
Sign #1: You Make More Money
When your income increases, so does the financial gap left behind in the event of your passing. Many consumers purchase life insurance as a way to help cover their income up to a certain amount after they pass away. If your income increases—especially if it dramatically increases—it may be time to look at your life insurance policy's coverage limits and assess whether it's a good idea to increase your insurance benefits.1
Sign #2: You Grow Your Family
According to the U.S. Department of Agriculture, the approximate cost of raising a child born in 2015 through age 17 for middle-income, married-couple parents is $233,610.2 That figure doesn't even include the costs of college tuition.
When you decide to have a child or expand your family, it's important to consider the costs of taking care of that child in the event of your passing. Evaluate what expenses they may need covered throughout childhood and beyond. Think about your financial goals and what savings vehicles you have in place for your family while you're living. Consider how those financial needs might change once you're gone. You may conclude you need to increase your life insurance benefits.
Sign #3: You Acquire More Assets
If you make more money, purchase a house, or acquire other valuable assets, it may be time to increase your life insurance coverage limits. This is especially true for any resources you finance long-term.
If you have an asset that a spouse or partner cosigns on (such as a house), your partner will likely be left with the responsibility of paying for that home even after you're gone. If your consistent income is a factor in the ability to comfortably repay the loans, then you might want to take a look at your life insurance coverage. Life insurance may cover much of the financial responsibility left behind in the event of your passing. It's critical to assess your coverage when you acquire big-ticket assets.
Conclusion
These three signs aren't a comprehensive list. When planning your life insurance coverage, there are a number of factors to consider. Contact your life insurance agent or financial advisor to go through your individual financial situation to help make the best plan for your family.
Sources:
1.
Life Happens
, 5 Signs You Need to Up Your Life Insurance Coverage, 2018
2.
USDA
, The Cost of Raising a Child, 2020
Join 4.3 Million Current Globe Life Policyholders
Globe Life's values have remained the same since our roots began in 1900.