$

1

*

Buys

$

100

,

000
Globe Life Insurance
Get FREE Life Insurance Information
Or call for more information: 1-800-742-6787

Or call for more information
1-800-742-6787
Choose Your Coverage:
$30,000
$50,000
$100,000
No Medical Exam
Simple Application

Free Quote—Apply in Minutes
No Waiting Period
Full Coverage The First Day
Fast Approval Process
Monthly Rates as low as:
$3.49 for Adults
$2.17 for Children or Grandchildren
How to Get the Grandkids to Help with Chores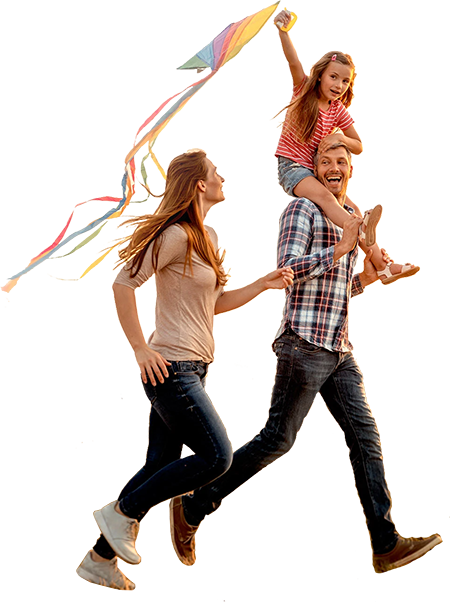 By

Lucille Reed

•
July 10, 2013
Whether your grandchildren live with you or down the street, getting them to help with chores around your house is a great idea for several reasons. First of all, it teaches the kids responsibility. Also, it can really help you with getting jobs done around the house that you can't do by yourself. And learning to do jobs around the house helps the kids learn skills that will stand them in good stead when they have households of their own.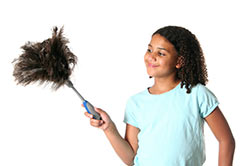 One thing kids hate about doing chores is being forced to do them. Another thing they hate about it is giving up their free time. They spend most of their time in school and they like having their free time to themselves to do what they want, or to do nothing at all. So how do you get them to do chores willingly?
Create Chore Contracts
First make a list of the jobs you need help with around your house. Then write each job down on an index card and list the steps for completing those chores successfully. Describe the steps in simple, easy terms. Explain to the grandchildren that they get to pick whichever contract they want. That way they are free to choose what they will be responsible for. They won't feel forced and you won't have to nag them.
Assign Appropriate Pay to Each Contract
Write the amount of allowance you will pay to have each chore completed on the appropriate card. Vary the amount you will pay for each task according to how hard the task is and how much time it will take to complete it. The advantage of assigning different values to each contract is that the kids get paid more for more work. Instead of getting the same allowance no matter how much or how little they do, the kid's motivation determines how much money they make in a week.
Let Your Grandkids Schedule Their Work Times
This step is going to require a little faith and patience on your part, especially if the job you want done is something you'll be helping with. Tell your grandkids that they are responsible for scheduling the times they will work. This means you may have to wait a little while to get something done, but giving kids the freedom to organize their work times will give them a feeling of freedom and eventually a sense of responsibility about getting the job done.
Obviously there are certain tasks that need to be done at certain times. That is something you can discuss with them. If they are going to take the contract for doing the dishes, they can't wait until Saturday to do Wednesday night's dinner dishes. But by giving kids as much flexibility as you can, you are showing respect for their time, and most of the time they will return that respect by doing what they know they should do without you having to constantly remind them.
Join 4.3 Million Current Globe Life Policyholders
Globe Life's values have remained the same since our roots began in 1900.