$

1

*

Buys

$

100

,

000
Globe Life Insurance
Get My FREE Quote — Apply In Minutes
Choose Your Coverage:
$30,000
$50,000
$100,000
$5,000, $10,000, $20,000, $30,000, $50,000, $100,000


No Medical Exam —
Simple Application

No Medical Exam—Simple Application

Free Quote—Apply Online


No Waiting Period
Full Coverage The First Day
Fast Approval Process
Full Coverage The First Day—Fast Approval Process

Monthly Rates as low as:
$3.49 for Adults
$2.17 for Children or Grandchildren
Who Should Be Your Beneficiary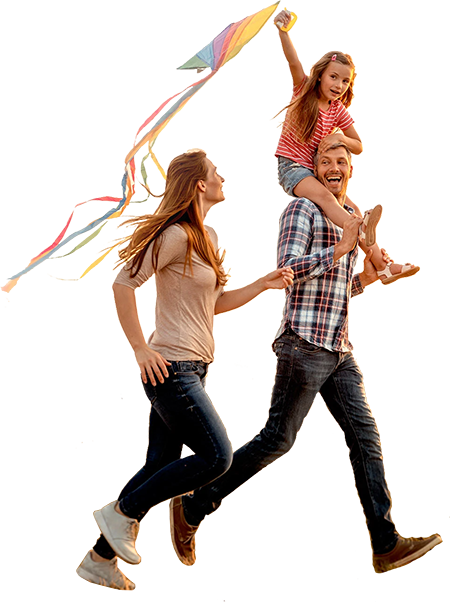 $

1

*

Buys

$

100

,

000
Globe Life Insurance for Adults or Children



No Medical Exam
Simple Application

No Medical Exam—Simple Application

Free Quote—Apply in Minutes


No Waiting Period
Full Coverage The First Day
Fast Approval Process
Full Coverage The First Day—Fast Approval Process

Monthly Rates as low as:
$3.49 for Adults
$2.17 for Children or Grandchildren


By

Mike Elman

•
May 18, 2016
When purchasing life insurance, you have a big decision to make. Who should receive the benefits when the time comes? For most people their beneficiary will be their spouse or children. However, there are situations and circumstances to consider before filling in the beneficiary line or when you are reviewing the policy information.
Keep in mind that beneficiaries are those who will inherit from you. Your beneficiary could receive your retirement account, investment account or life insurance proceeds. You can name who you want to be the beneficiary in your will or trust to take some or all of your estate when you die. There are two kinds of beneficiaries — contingent and primary. Believe it or not, if you name someone as a contingent beneficiary, that person may never inherit anything at all.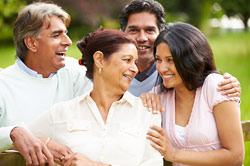 The person you choose to be your primary beneficiary is the individual you designate to receive assets or gifts from your estate at the time of your death. If the person you have chosen to be your beneficiary outlives you, then that person is guaranteed to receive their inheritance. If you add a contingent beneficiary to your policy, account or will (sometimes called an alternate or secondary beneficiary), they can only inherit your assets if the primary beneficiary dies before you do.
It is important, however, to have a primary and contingent beneficiary when you are making out your will, because it's always good to have a backup plan. When you are designating a beneficiary, remember that life is unpredictable. If your primary beneficiary passes away before you and your policy does not list a contingent, then when you pass away, the benefits will go to your estate. If you don't have an estate already established, then your family members must open an estate, which can be costly. This also places a burden on your loved ones to pay for final expenses and accumulated debt while the estate is in probate. Having an alternate beneficiary allows your benefits to be paid in a timely manner.
You should also be specific when naming a beneficiary. When filling out the beneficiary information, you want to be specific about who receives the benefits at the time of death. Some people like to put "my spouse" or "children of the insured". However, keeping this generic can lead to arguments regarding the benefits. For example, if you just put spouse instead of a specific name, then an ex-spouse could try to claim your benefits ... especially if they were the spouse at the time the policy was issued.
In addition, be sure to change the beneficiary when necessary. Whenever you review your life insurance coverage, make sure to review the person you designated as the beneficiary. If you go through any life changes such as divorce, a death or having another child, it might be necessary to change your beneficiary information. Most life insurance companies allow you to change your beneficiary whenever you want and do not limit the number of times you change the beneficiary.
If you are thinking of having a minor designated as a beneficiary of your life insurance policy, then it may be necessary to set up a trust in their name. If there is no trust, then the appointed guardian may be entitled to handle the funds on the minor's behalf. If neither of those is an option, then it may be necessary to wait until the minor is an adult. The age can vary from state to state as to when a minor becomes an adult.
Another point to remember is to make sure your benefits are distributed the way you want. If you have multiple beneficiaries, the insurance company will pay the benefit equally to each one. If this is not your intention and you want each beneficiary to receive a certain amount, then let your insurance company know how you want the funds dispersed. They can distribute the funds exactly the way you want.
If you decide to have multiple beneficiaries, the transfer of your assets and property could be more complicated. For example, if you have three children and name them all as primary beneficiaries of your life insurance proceeds to be divided equally, then you name your grandchildren as contingent beneficiaries, this does not ensure that if one of your children dies before you, that their share of the benefits will go to their children. In this case, the insurance benefits would probably be divided between the two surviving children. Your deceased child's children would not receive their share of the proceeds. It is best in the case of multiple beneficiaries, to speak with a legal professional before you make any primary or contingent beneficiary decisions.
If you decide that you do not want to name anyone as your beneficiary, you can name your own estate. The proceeds in this situation will then be distributed with your other assets according to your will. Keep in mind, however, that naming your estate as your beneficiary may have some disadvantages. For example, in many states, life insurance proceeds are exempt from the claims of your creditors when there is a named beneficiary, but not when your estate is your named beneficiary.
Globe Life's values have remained the same since our roots began in 1900.