$

1

*

Buys

$

100

,

000
Globe Life Insurance
Get FREE Life Insurance Information
Or call for more information: 1-800-742-6787

Or call for more information
1-800-742-6787
Choose Your Coverage:
$30,000
$50,000
$100,000
No Medical Exam
Simple Application

Free Quote—Apply in Minutes
No Waiting Period
Full Coverage The First Day
Fast Approval Process
Monthly Rates as low as:
$3.49 for Adults
$2.17 for Children or Grandchildren
The Benefits Of Vitamin B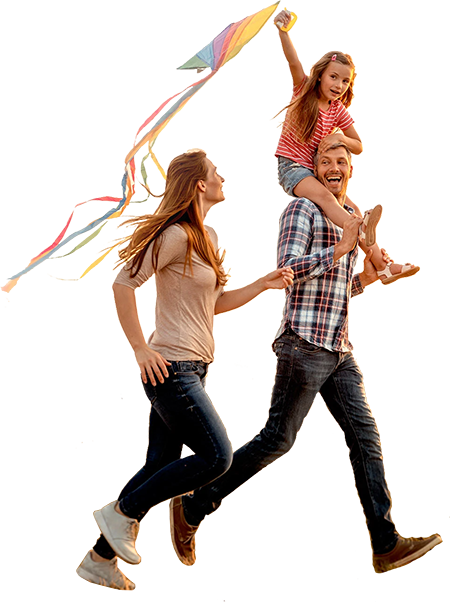 By

Stacy Williams

•
March 22, 2017
The Benefits Of Vitamin B
The vitamins and nutrients found in fruits and vegetables are essential for growth and energy. However, in a world of fast food chains and processed foods, many have come to use supplements as a way to replace the vitamins that could be missing in their daily diet.
All B vitamins assist with converting carbohydrates into energy. B vitamins, otherwise known as B complex vitamins also help the body metabolize fat. They are necessary for a healthy liver, skin, hair and eyes. In addition, B vitamins also aid the nervous system in functioning properly.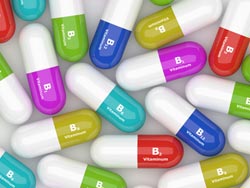 The following is a guide of the importance of each B vitamin, as well as the foods they can be found in:
Vitamin B1/Thiamine – According to research, vitamin B1 produces energy and is important for children as well as adults. It helps convert carbohydrates into energy and is vital for heart, muscle and nervous system function. Having a deficiency of vitamin B1/thiamine can leave the body feeling fatigued and lethargic.

Some fruits that contain vitamin B1 include avocado, dates, grapes, guava, mango, orange, pineapple, pomegranate and watermelon. It can also be found in common vegetables such as asparagus, brussel sprouts, squash, corn, french beans, lima beans, okra, parsnips, peas, potatoes and sweet potatoes.
Vitamin B2/Riboflavin – Some studies indicate that vitamin B2 helps prevent cataracts and damage to the eyes. Research also shows that Vitamin B2 otherwise known as riboflavin may also assist in the length of how long a migraine headache may last, as well as help prevent them.

Some fruit sources that provide vitamin B2 include banana, dates, grapes, mango, mulberries, passion fruit, pomegranate and prickly pear. Vegetable sources for vitamin B2 include artichoke, asparagus, brussel sprouts, broccoli, french beans, lima beans, mushrooms, peas, pumpkin, squash, and sweet potato.
Vitamin B3/Niacin – Studies have revealed that vitamin B3/niacin can assist with lowering LDL (bad) cholesterol and triglycerides (fat) levels in the blood. It can also prevent atherosclerosis and heart disease, lowering the risk of heart attack and stroke. Researchers have also found that vitamin B3 may reduce the risk for type 1 diabetes, Alzheimer disease, osteoarthritis, cataracts and skin conditions such as rosacea, aging and skin cancer.

The best food sources for finding vitamin B3 include beets, beef liver, beef kidney, fish, salmon, swordfish, tuna, sunflower seeds and peanuts.
Vitamin B6 – This is an important vitamin in developing antibodies in order to maintain a stronger immune system. It can also help create normal nerve function, as well as assist in the formation of red blood cells. If you are on a high protein diet, it is important that you consume more vitamin B6. A deficiency in B6 can result in dizziness, nausea, confusion irritability and convulsions.

It is also important to know that B6 is a water-soluble vitamin, which means that the body cannot store it and you need a regular supply in your diet.

Some great food sources that contain vitamin B6 includes avocado, banana, legumes, beef and pork, nuts, poultry, whole grains, fortified cereals and corn.
Vitamin B9 – Vitamin B9 comes in the form of folate and folic acid. It is necessary for women who are pregnant or thinking of becoming pregnant to get adequate amounts of folic acid to prevent birth defects. For this reason, many foods are now fortified with folic acid to prevent birth defects. It is essential for the body to get folate to produce red blood cells and develop the proper balance of the nervous system. It also assists with the formation of DNA and maintaining normal brain function, as well as the healthy growth and development of the embryo.

Vitamin B9/folate and folic acid can be found in beans, legumes, citrus fruits and juices, whole grains, dark green vegetables, poultry, pork, shellfish and liver.
Vitamin B12 – This vitamin is essential in the formation of red blood cells, maintaining the central nervous system and for metabolism. It is derived from fish, poultry, meat and dairy products.
Join 4.3 Million Current Globe Life Policyholders
Globe Life's values have remained the same since our roots began in 1900.