$

1

*

Buys

$

100

,

000
Globe Life Insurance
Get FREE Life Insurance Information
Or call for more information: 1-800-742-6787

Or call for more information
1-800-742-6787
Choose Your Coverage:
$30,000
$50,000
$100,000
No Medical Exam
Simple Application

Free Quote—Apply in Minutes
No Waiting Period
Full Coverage The First Day
Fast Approval Process
Monthly Rates as low as:
$3.49 for Adults
$2.17 for Children or Grandchildren
Combining Insurance After Marriage: Updating Your Life and Health Policies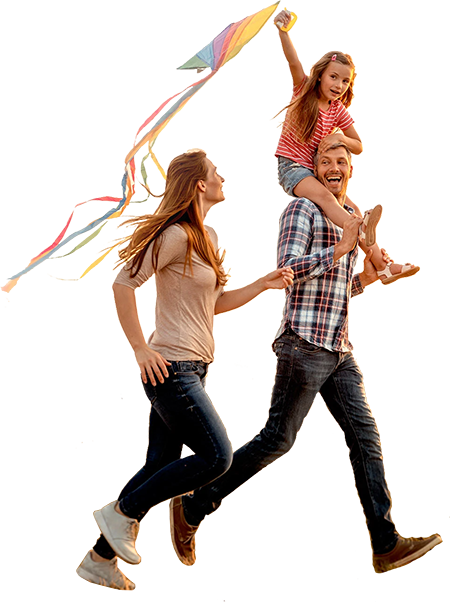 By

Stacy Williams

•
September 18, 2019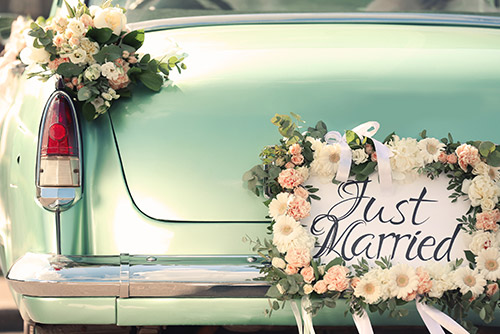 So you've decided to take that huge step and tie the knot. Congratulations! Marriage, as you'll soon learn, comes with all kinds of exciting changes in your life, but while you're in that blissful honeymoon period, make sure you check a few things off your to-do list.
While you're busy doing things like figuring out finances, make sure you don't forget about what marriage means for your life and health insurance policies.
Investopedia recommends re-evaluating "life insurance needs annually, or after significant life events"—marriage being one of them.1 The Insurance Information Institute agrees, noting that after marriage, a couple should review their life insurance needs, like if one spouse isn't working and would be dependent on the working spouse's income.2 The Institute also notes the spouse who is not working should consider a separate policy because the services that spouse provides would become a cost to the surviving spouse; and for couples who both work, life insurance would still be important because the loss of one income would financially impact the other.
You should also consider any debts you may have, such as a mortgage as well as college tuition for children if you decide to have them. If you want to know how much life insurance you and your spouse should purchase, contact a financial advisor, an independent broker, or a licensed insurance agent.
Health insurance is something else to consider after marriage. According to HealthCare.gov, there is a Special Enrollment Period after a life event—like getting married—in which you can change health plans outside Open Enrollment.3 Expert Insurance Reviews notes that if you both have good health insurance through work, a change might not be necessary, but "it's worth taking the time...to get some quotes and shop around," and that most of the time, it's more cost effective to move one spouse onto the other's policy and get a family rate.4 Expert Insurance Reviews goes on to note the importance of finding the "right balance between premiums and coverage."4
There are other matters to consider when looking at making changes to your health insurance, such as what network, hospitals, and doctors would be included with your insurance.
So after you say, "I do," make sure you get your insurance figured out early to save money and so you can start planning for your future right away. Think about the final expenses each of you would have in the event of death, and consider what the best life insurance and health insurance would be for the two of you if having children is in your future.
If you have any questions about combining your finances, contact a financial advisor. If you have any questions about health insurance, visit HealthCare.gov or speak to your benefits administrator. If you have any questions about life insurance, contact an independent broker or licensed insurance agent.
Sources:
1. Investopedia, Life Insurance, 2019,
https://www.investopedia.com/terms/l/lifeinsurance.asp
2. Insurance Information Institute, 10 questions to help assess your changing insurance needs, 2018,
https://www.iii.org/article/10-questions-to-help-assess-your-changing-insurance-needs
3. HealthCare.gov, Changing plans after you're enrolled, 2019,
https://www.healthcare.gov/apply-and-enroll/change-after-enrolling/
4. Expert Insurance Reviews, Insurance Guide: Updates After Marriage, 2017,
https://www.expertinsurancereviews.com/insurance-education/insurance-updates-after-marriage/
Join 4.3 Million Current Globe Life Policyholders
Globe Life's values have remained the same since our roots began in 1900.