$

1

*

Buys

$

100

,

000
Globe Life Insurance
Get FREE Life Insurance Information
Or call for more information: 1-800-742-6787

Or call for more information
1-800-742-6787
Choose Your Coverage:
$30,000
$50,000
$100,000
No Medical Exam
Simple Application

Free Quote—Apply in Minutes
No Waiting Period
Full Coverage The First Day
Fast Approval Process
Monthly Rates as low as:
$3.49 for Adults
$2.17 for Children or Grandchildren
Why All Women Need Life Insurance Too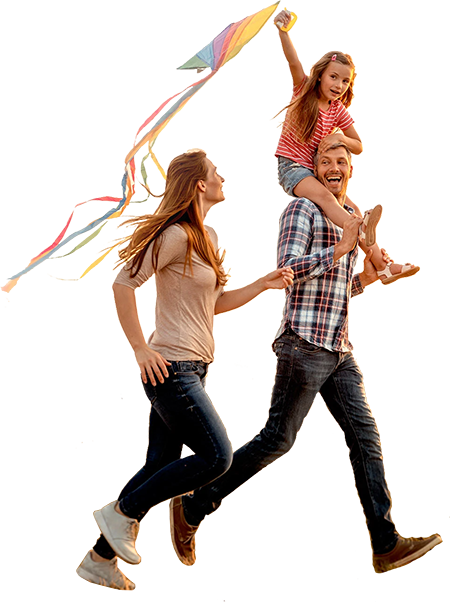 By

Stacy Williams

•
June 16, 2016
It is estimated that there are over 2.2 million working mothers that are now the family's chief breadwinner. This is an increase of 83% over the past fifteen years. It is further reported that there is a growing number of single women who are primarily responsible for providing financially for their children. However, although more women are bearing the responsibility of being the main source of income, there remains a real gap in women deciding to purchase life insurance for themselves.
While most women do think about covering possessions such as the house and its contents, they may not often consider what their partners and children will need to maintain their current lifestyle if something were to happen to them. It's important that women also consider the importance of making sure their children are able to continue to fulfill their aspirations, such as attending a university or living independently, even if something happens and the mother's income is gone.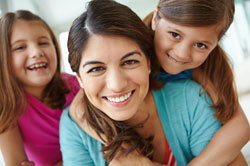 Studies have shown that nearly two-thirds of women never own life insurance, while two-thirds of the male population is actually covered by a life insurance policy. This is surprising when compared to research which states that 53% of women worry about how they would survive financially with an unexpected event. So why aren't more women considering life insurance coverage?
According to statistics, it is estimated that in 2011, 91% of the two million single households were run by women. When you consider the high number of women who are under-insured, the lack of life insurance could leave their children in a vulnerable position if something unexpected happens and the mother's income was no longer available. Even in a two-parent household, not having life insurance coverage on both spouses could have serious consequences.
If you are a working woman, your earnings will significantly influence the way your family continues to live the lifestyle they've had even after you are gone. Life insurance can significantly help cover the daily basic necessities such as food, bills, clothes and savings if something were to happen. The proceeds of a life insurance policy can also be used towards funeral expenses, or to help with the financial obligations that often come with losing a loved one. The last thing you want is to leave your family in the position where they have no choice but to sell important assets, such as the family home, in order to pay for outstanding financial debts after you are gone.
Single women with no children also often overlook the importance of life insurance. Although being single may seem like your absence wouldn't affect anyone financially, it's important to remember that dependents don't just mean children. Many people today take care of ageing parents or support younger relatives who are struggling financially. Regardless of whether or not you have named your family members in your will, your debts are paid by your estate first, which could potentially decrease any inheritance meant to help your family.
Having a life insurance policy can act as a safety net by providing another source of income to protect your family from a financial disaster as a result of your unexpected death. Single parent women typically shoulder the financial responsibility of taking care of the family. As long as you stay healthy and are able to work, your children's needs will be fulfilled, but what if something happened to you? This is where life insurance can fill in the gap. A life insurance policy can help replace lost income that was meant to take care of your children. Money left for your surviving children will help ensure they have all of the opportunities you meant for them to have.
Many women are often faced with the responsibility of being the caregiver for a senior parent. If you are caring for a senior family member, have you ever stopped to consider what will happen if you were not around to take care of them? Would another relative be able to take over their care? Would your senior parent require medical care and assistance with daily living? Would moving them to an assisted living center or nursing facility be necessary? If a care facility would be crucial, the cost of your loved ones health care would add up quickly. Not many plan adequately for that type of financial responsibility. The financial obligation of caring for a senior parent won't disappear after your death and someone will need to step in. A life insurance policy can ensure the continued care for your senior loved one after you are gone.
The most important thing to remember is that women now bear more financial responsibilities than ever before and life insurance coverage is equally as important for women as it is for men.
Join 4.3 Million Current Globe Life Policyholders
Globe Life's values have remained the same since our roots began in 1900.