$

1

*

Buys

$

100

,

000
Globe Life Insurance
Get FREE Life Insurance Information
Or call for more information: 1-800-742-6787

Or call for more information
1-800-742-6787
Choose Your Coverage:
$30,000
$50,000
$100,000
No Medical Exam
Simple Application

Free Quote—Apply in Minutes
No Waiting Period
Full Coverage The First Day
Fast Approval Process
Monthly Rates as low as:
$3.49 for Adults
$2.17 for Children or Grandchildren
Taking Care Of The Caregiver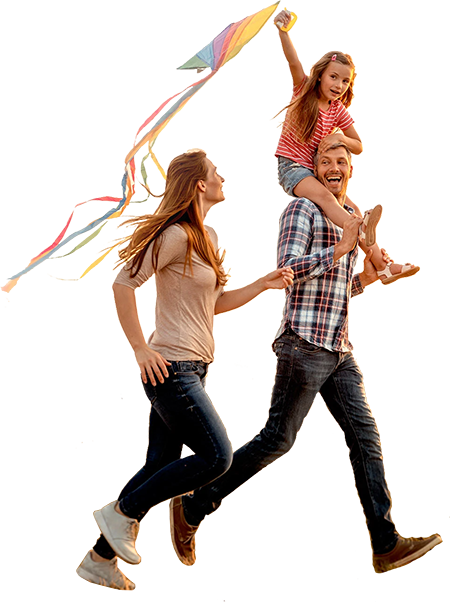 By

Stacy Williams

•
January 10, 2017
As a family caregiver, often all of your energy and strength is poured into taking care of an elderly loved one, as well as your immediate family that may include small children. That's why taking care of yourself must come first. Your loved ones are depending on you, but you must be healthy in order to take care of their needs.
It is so common to hear of a caregiver who is actually the one that ends up in the hospital with an illness after taking care of their loved ones. Caring for an elderly loved one can be physically and emotionally demanding, causing emotional and mental stress. In fact, research has shown that if you are a caregiver to your spouse and you are between the age of 66 and 96, and are experiencing the physical and mental demands of caring for your loved one, you are at a 63 percent higher risk of dying than those who are the same age and are not caregivers.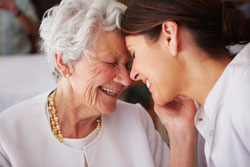 Studies have also shown that if you are a caregiver for an elderly loved one, while taking care of your immediate family, as well as working a full-time job, you have an increased risk for developing a chronic illness, depression and a general decline in quality of life.
Despite the health risks that can come from being a caregiver for your elderly loved one and your family, you are less likely to take care of yourself. Why? It's difficult to find the time between juggling so many responsibilities and attending to your own health needs.
Some of the results that have been reported when trying to manage the care of a senior, as well as other family members are the following:
Inadequate rest
Poor eating habits
Lack of exercise
Failure to rest when rundown or sick
Postponement of medical appointments for yourself
Studies have also shown that trying to balance the responsibility of caring for a senior loved one and your immediate family, can often lead to an increase in tobacco and alcohol use. Being a caregiver with multiple responsibilities can be an emotional rollercoaster. Although the love and commitment that you may feel from caring for your family and a senior is very rewarding, it is also very demanding. Statistics show that caregivers are more prone to suffering from weight gain, high blood pressure and high cholesterol.
So what can you do to help improve your health and lower your risk of mental and physical illness from balancing so much responsibility? Understand you are important to everyone in the family and to continue to give them care, you must take care of yourself. Take the following steps to manage your stress and stay healthy.
Give yourself a break. You may feel like you had no choice in taking the responsibility as caregiver, but it's good to give yourself some time to relax and care for yourself. If you need to hire someone or ask a family member to fill in for you, you will feel better and can benefit from having someone take your place for a short time.
Get help with tasks. You don't have to do everything yourself. Ask family members to help you with responsibilities such as cooking, doing laundry, bathing and taking your elderly loved one to medical appointments. You may want to think about hiring someone to help you.
Make appointments. Make the decision to take care of your health, so that you are better able to care for your family and senior loved one. Make appointments for physical checkups and follow your physician's advice on keeping yourself healthy. It's easy to put your own health needs on the backburner when taking care of others, but your family needs you to be the best possible you.
Exercise regularly. It can be difficult to find time to exercise when you are working and taking care of people, but even if it's just ten minutes a day, it's important to take time out of your busy schedule to exercise. Exercising will keep your immune system strong, help you stay physically fit, and keep blood pressure and other health issues in check. Exercising can even help with sleep and stress.
Lastly, know that it's okay to take care of yourself. Let yourself off the hook from having any guilt for taking time for you. Your loved ones want the best for you too, and want you to be in your best health.
Join 4.3 Million Current Globe Life Policyholders
Globe Life's values have remained the same since our roots began in 1900.