$

1

*

Buys

$

100

,

000
Globe Life Insurance
Get FREE Life Insurance Information
Or call for more information: 1-800-742-6787

Or call for more information
1-800-742-6787
Choose Your Coverage:
$30,000
$50,000
$100,000
No Medical Exam
Simple Application

Free Quote—Apply in Minutes
No Waiting Period
Full Coverage The First Day
Fast Approval Process
Monthly Rates as low as:
$3.49 for Adults
$2.17 for Children or Grandchildren
Help Your Aging Parents Prepare for Retirement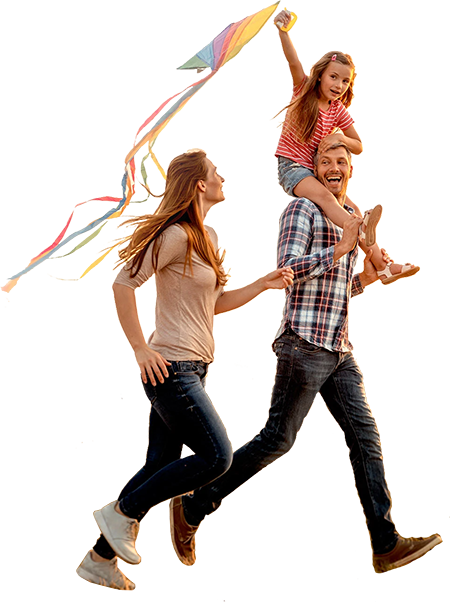 By

Stacy Williams

•
May 01, 2013
Attitudes toward personal finances vary from generation to generation. Your parents may feel that their finances are a private matter and resent any attempts you make to open a discussion about them. You might have to respect their desire for privacy to begin with, but if they are obviously struggling, you'll have to be a little more persistent.
Talk to Your Parents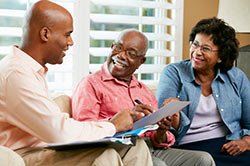 Living on a retirement income can be challenging. Tell your parents that you're concerned and you would like to brainstorm solutions with them. Tell them the things you learn will help you when it's time for them to retire. Ask them to attend a financial information seminar with you. Do whatever you have to in order to open up a dialogue.
Provide Family Help
Provide your parents with all the family help and support you and your siblings can muster. Offer to look over their finances with them to see where cuts or beneficial changes can be made.
Help your parents find practical ways to cut their expenses. Water and electric bills and gas usage can usually be reduced with a little effort. Cable, newspaper and magazine subscriptions and other non–essential services can be cut back or canceled. Family members may be able to provide some services your parents have been paying for. The idea is to make cuts without upsetting your parents or dipping into your own finances.
Go Over Their Finances with Them
If your parents have savings or investments, see whether there are changes they can make that will benefit them. Short term CD's or money market accounts may yield higher interest rates than their present savings accounts. Or they might want to sell stocks that are not producing.
Look at your parents rent or mortgage payments. It might be time for down–sizing.
If your parents are having a hard time meeting their mortgage, go together to the bank and see whether they can get their payments lowered. With all the foreclosures and bank–owned properties out there now, most banks are willing to work with home owners who want to make good on their payments.
Help Them Find Professional Help
You might want to put your parents in touch with a professional financial counselor. If you feel that they – and you – are in over your heads, you should do this sooner rather than later.
A financial planner or counselor can advise your parents about their expenses, their portfolio and even their mortgage. They can project how much money will be needed for future years. They can help your parents make a workable budget.
Your parents may feel more comfortable discussing these matters with a stranger than they do with their children.
If this kind of help isn't enough and you find you have to pitch in to bail your parents out, talk to your spouse first (if you have one) and decide what you can do together, without damaging your own situation. Then talk to your siblings and see what each one can do to help. After that, talk to your parents about what help you can offer them and what should be done next. That's what families do – they work together.
Join 4.3 Million Current Globe Life Policyholders
Globe Life's values have remained the same since our roots began in 1900.