$

1

*

Buys

$

100

,

000
Globe Life Insurance
Get My FREE Quote — Apply In Minutes
Choose Your Coverage:
$30,000
$50,000
$100,000
$5,000, $10,000, $20,000, $30,000, $50,000, $100,000


No Medical Exam —
Simple Application

No Medical Exam—Simple Application

Free Quote—Apply Online


No Waiting Period
Full Coverage The First Day
Fast Approval Process
Full Coverage The First Day—Fast Approval Process

Monthly Rates as low as:
$3.49 for Adults
$2.17 for Children or Grandchildren
Reasons to Consider Travel Insurance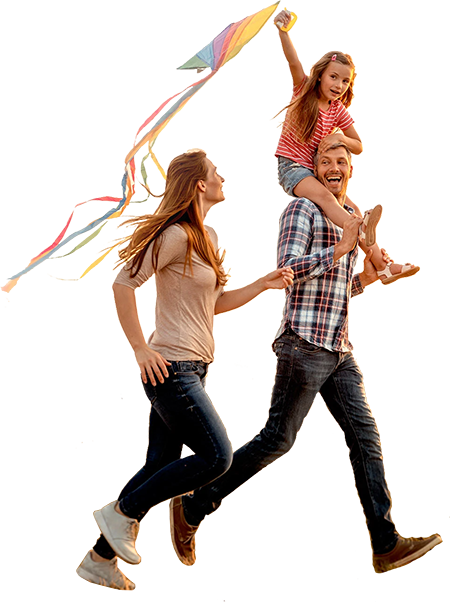 $

1

*

Buys

$

100

,

000
Globe Life Insurance for Adults or Children



No Medical Exam
Simple Application

No Medical Exam—Simple Application

Free Quote—Apply in Minutes


No Waiting Period
Full Coverage The First Day
Fast Approval Process
Full Coverage The First Day—Fast Approval Process

Monthly Rates as low as:
$3.49 for Adults
$2.17 for Children or Grandchildren


By

Mike Elman

•
June 24, 2020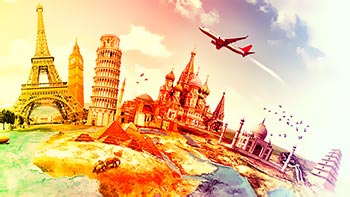 While traveling can be exciting, it can also be stressful. With unexpected delays and other interruptions, you never know what can happen the day of your trip. That's why it could be beneficial to consider purchasing travel insurance.
What is Travel Insurance?
Travel insurance is insurance for risk associated with travel. Policies generally provide coverage for both the United States and international travel. Overall, the cost usually falls between four to eight percent of the total trip price.2
The top reasons travelers consider purchasing it include:3
High cost of trip – 70 percent
Family health concerns – 69 percent
Trip booked far in advance – 61 percent
Recommendation from others – 57 percent
If you decide it could be worth it for you to get, it's important to learn about the different types of travel insurance.
Types of Travel Insurance
There are typically five main types of travel insurance you can choose from.
They include:2
Trip Cancellation/Interruption/Delay: Insurance that reimburses all pre-paid and non-refundable travel expenses if you are prevented from taking part of your trip. Also, may reimburse part of the cost to if you become ill or are seriously injured. This is the most popular type of travel insurance.
Baggage Loss/Delay or Personal Effects insurance: Considered secondary coverage and covers lost, stolen, or damaged luggage and personal items. While you may already have coverage through homeowner's policies or credit card companies, these policies can add an additional layer of protection for gaps in coverage.
Travel Medical insurance: This insurance offers secondary health and accident insurance in case of illness or injury while traveling, since most standard health insurance plans and Medicare likely won't offer protection while abroad. Additionally, a handful of countries, including most of the E.U., may require you to provide proof of medical insurance in order to receive a visa.
Medical Evacuation Insurance: If you require medical emergency transport during your trip, this insurance typically covers costs to licensed medical facilities. It's important to note that most U.S. health insurance companies won't pay for repatriation or transport to the nearest appropriate medical facilities when overseas. Hence, it could be beneficial to have in case of emergency.
Cancel For Any Reason (CFAR): This coverage adds an additional layer of travel protection, as it usually allows the insured to cancel their trip and receive a partial refund (50%-75% of the total price) for any reason not covered in the original trip cancellation plan. It typically offers more flexibility than trip cancellation insurance on its own. To qualify for this coverage, you'll need to meet certain criteria, such as purchasing your policy within a specific time frame, insuring the entire full cost of the trip, and adhering to any cancellation restrictions.
Travel insurance can offer you protection that will provide you with peace of mind before and during your trip. It's important to carefully review the policy itself prior to making a final purchase, to ensure you're receiving coverage that meets your needs.
Policy Exclusions
While travel policies can offer you much protection, there can be exclusions.
The most common exclusions include:2
Pre-existing health conditions
Civic and political unrest at your destination
Pregnancy and childbirth
Coverage for engaging in risky activities
Epidemics and pandemics: According to Allianz Global Travel: "Trip cancellations and trip interruptions due to known, foreseeable, or expected events, epidemics, or fear of travel are generally not covered."1
Make sure to carefully review any policy you plan on purchasing, to see what exactly is covered, and any exclusions there may be.
Non-Insurance Coverage
Travel insurance products are frequently bundled together with non-insurance products and sold as a package. However, though products and services may be bundled together, only insurance products have oversight of state insurance departments.2
Two of the most common non-insurance travel products are cancellation fee waivers and travel assistance services.2
Purchasing a Travel Insurance Policy
Ultimately, travel insurance may provide you with extra reassurance, especially if you're traveling internationally.
Contacting your insurance provider or a licensed insurance agent can help you when it comes to finding out more information regarding travel and life insurance policies.
Sources:
1.
naic.org
, Taking a Trip? Information About Travel Insurance You Should Know Before You Hit the Road, 2020
2.
naic.org
, Travel Insurance, 2020
3.
texas.aaa.com
, 4 Reasons to Consider Travel Insurance, 2018
Globe Life's values have remained the same since our roots began in 1900.