$

1

*

Buys

$

100

,

000
Globe Life Insurance
Get FREE Life Insurance Information
Or call for more information: 1-800-742-6787

Or call for more information
1-800-742-6787
Choose Your Coverage:
$30,000
$50,000
$100,000
No Medical Exam
Simple Application

Free Quote—Apply in Minutes
No Waiting Period
Full Coverage The First Day
Fast Approval Process
Monthly Rates as low as:
$3.49 for Adults
$2.17 for Children or Grandchildren
How To Prevent The Common Cold And Flu Virus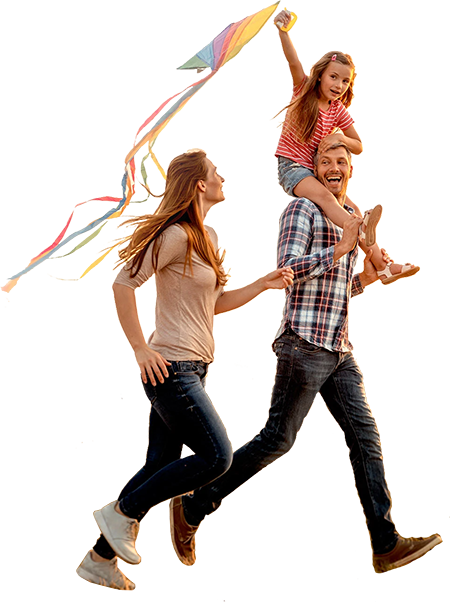 By

Stacy Williams

•
May 25, 2016
Even though we are more than a decade into the 21st century, scientists have still not discovered a cure for the common cold. There are more than a hundred varieties of the rhinovirus, or the common cold, and researchers just recently disclosed there may actually be as many as two hundred cold viruses. In addition, most people get at least two colds a year and one in five Americans comes down with the flu.
The sheer number of different cold viruses is the reason people keep catching colds every season. On average, Americans will succumb to three to four colds per year. Children on average will catch six rhinovirus infections per year. This explains why people who have kids or spend a lot of time with kids have an increased risk of catching colds. There are, however, many different ways to prevent the transmission of the common cold and flu virus.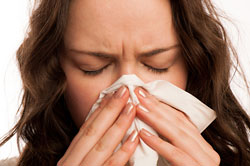 Although a cure has not been found, researchers have learned plenty about how cold viruses spread. Coughing and sneezing are still the top ways of spreading a cold to someone else. Breathing in the germs from your cough and sneeze can lead to transferring your cold to another person. It should be noted that the rhinovirus can survive on doorknobs, table tops, shopping cart handles and other surfaces for 24 hours or more.
The rhinovirus can also be transmitted to others by touching contaminated surfaces, shaking hands and personal contact with someone. The two places that viruses most easily enter your body are through the eyes and mouth. That means if you get a cold virus on your hands, then touch your nose or eyes, the cold virus will quickly reach nasal passages where they take hold and begin multiplying.
While it may seem obvious that the way to prevent a cold or flu virus from being transmitted is to just keep your hands away from your eyes and nose, most people rub their eyes or touch their noses without even thinking about it. The more practical approach is to wash your hands frequently. If soap and water aren't available when you need it, use a hand sanitizer with at least 60% alcohol content as another option.
Make sure you always clean and disinfect surfaces that are touched often, such as countertops, desks, doorknobs, handles, phones, toys and even computer keyboards. This will help slow down the spread of germs.
You might also want to consider getting the flu vaccination prior to cold and flu season. It is good to get vaccinated in early fall, since it takes two weeks for the protection to begin. Although the vaccine won't stop you from catching colds, it can guard against certain flu strains that experts anticipate being common that year. The vaccine can also make your symptoms milder if you do become sick.
Some additional ways to help you get through the cold and flu season is to take extra precautions during the months of September and May when viruses are more prevalent. It is also best to take extra precautions if you are older than 65, take medicine that affects your immune system and if you are around children younger than two, since cold and flu viruses can hit these groups of people the hardest.
Research has also demonstrated that getting a good night's sleep may enhance your defense against colds and possibly even flu viruses, as well as boost your immunity. In a 2009 experiment at Carnegie Mellon University, it was noted that the more sleep you get and the more deeply you sleep, the better your chances are for fighting off colds. In addition, getting rest while you are sick could also shorten your recovery time. Not only is it best to stay home from work to rest when you are sick, it will also prevent your germs from spreading to other people.
An in-depth study further noted that maintaining a positive outlook on life may also help bolster the immune system. According to research, people who were generally happy, lively, and calm were better able to fight off both cold and flu viruses than people who were anxious, hostile or depressed.
Join 4.3 Million Current Globe Life Policyholders
Globe Life's values have remained the same since our roots began in 1900.