$

1

*

Buys

$

100

,

000
Globe Life Insurance
Get FREE Life Insurance Information
Or call for more information: 1-800-742-6787

Or call for more information
1-800-742-6787
Choose Your Coverage:
$30,000
$50,000
$100,000
No Medical Exam
Simple Application

Free Quote—Apply in Minutes
No Waiting Period
Full Coverage The First Day
Fast Approval Process
Monthly Rates as low as:
$3.49 for Adults
$2.17 for Children or Grandchildren
10 Ideas For Budget-Friendly Family Fun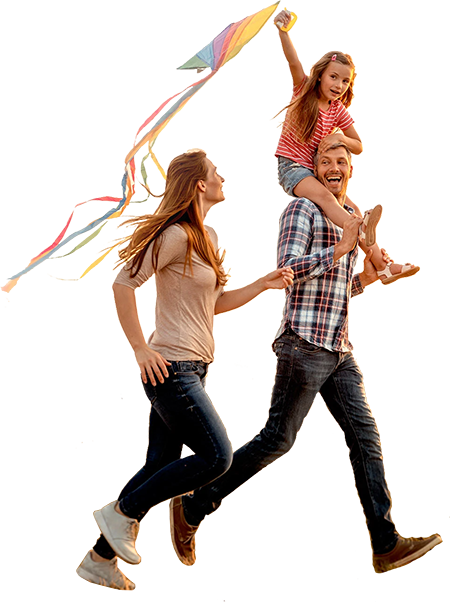 By

Stacy Williams

•
July 25, 2018
10 Ideas For Budget-Friendly Family Fun
With daily schedules and obligations, finding quality family fun time can be extremely challenging and expensive! But it doesn't have to be. Below are 10 unique ways to make household memories that won't break the bank: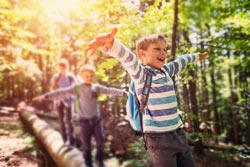 Backyard or living room campout
If the weather cooperates, pitch a tent in the backyard. Use a fire pit to make hot dogs and s'mores and enjoy a night under the stars. Alternatively, put up a tent in the living room, make a blanket fort or a pallet on the floor for a family campout.
Family game night
Pick a few family favorites and have an old-fashioned game night. Even a simple deck of cards can turn into endless fun for all ages (MemoryTM or ConcentrationTM, Go Fish, War, Slapjack, Snap, etc.). For older kids, games like Charades or PictionaryTM can quickly come together using only paper, pens and a timer.
Nature hunt
Make a list of items found in nature (rocks, plants, animals, etc.) and go on a nature hunt! If the children are younger, use simple terms such as colors, shapes and sizes. Older kids' lists can include more specifics like species, habitats or textures.
Research and visit a historical marker
The Historical Marker Database contains a geographic listing of historical markers all over the world! Use it to find the locations of numerous markers, as well as learn more about the historical significance of each site.
Scavenger hunt
The great thing about scavenger hunts is the ability to have them almost anywhere, any time. There are numerous ways to make scavenger hunts fun. Here are some examples:

Hide items ahead of time and give the "hunters" a list of treasures to find.
Consider themes like ingredients for a special treat, and then make the recipe at the end to celebrate.
If kids are going door-to-door, keep the items inexpensive (pen, paper clip, tissue, etc.) or donate items to the neighbors ahead of time to ensure they're prepared to play!
Do a photo version. Instead of collecting the items, kids take pictures of them.
Consider the age group of the players – use picture lists for younger kids and clues or riddles for older participants.

Geocaching
So, what is "geocaching?" Geocaching.com defines it as "a real-world, outdoor treasure hunting game using GPS-enabled devices. Participants navigate to a specific set of GPS coordinates and then attempt to find the geocache (container) hidden at that location." A GPS-enabled phone is all that is needed to play! More information can be found at www.geocaching.com.
Pajama party/movie night
What better way to wind down the week than with a family movie night? Pop some popcorn or make a shareable snack, change into comfortable pajamas and relax for a couple of hours together.
Picnic at a local park
Pack a lunch and find a local park to enjoy some quality family time. Up the ante by trying to locate a new park or incorporate the nature hunt into the day's festivities.
Attend a local concert or street festival
Many communities have free events during the spring and summer months. Your local chamber of commerce or city website should have an event calendar showing these types of upcoming events. Some examples include art walks with local art galleries, street festivals, concerts in the park, carnivals and more!
Upcycle a sandbox into a garden
As long as the ol' plastic turtle or crab is BPA-free, upcycle it into a simple family garden project. Make sure there is enough sun or shade (partial shade is usually best). Elevate with garden pavers and drill drainage holes throughout the base. Add a weed barrier, gravel and soil. Choose plants, keeping in mind that shallow root plants are best. Have the kids make fun name tags for each addition, follow individual plant directions for watering and watch it grow! HGTV has some great tips and information here.
Join 4.3 Million Current Globe Life Policyholders
Globe Life's values have remained the same since our roots began in 1900.