$

1

*

Buys

$

100

,

000
Globe Life Insurance
Get FREE Life Insurance Information
Or call for more information: 1-800-742-6787

Or call for more information
1-800-742-6787
Choose Your Coverage:
$30,000
$50,000
$100,000
No Medical Exam
Simple Application

Free Quote—Apply in Minutes
No Waiting Period
Full Coverage The First Day
Fast Approval Process
Monthly Rates as low as:
$3.49 for Adults
$2.17 for Children or Grandchildren
How To Deal With Debt During A Divorce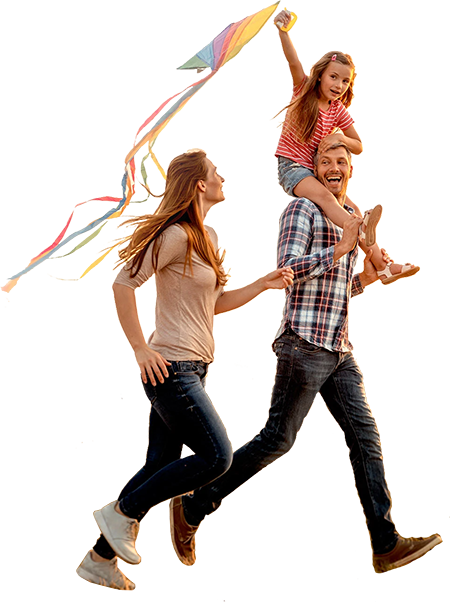 By

Stacy Williams

•
August 10, 2016
Dealing with debt during a divorce is far from pleasant, but it doesn't have to mean the end of your financial security. This is true even when splitting with a spouse means facing the debt that was incurred during both the marriage and the divorce itself.
Ideally, you and your spouse will be able to come to an agreement in which both of you take responsibility for the debts you incurred equitably. Although, that isn't the way it always works out. If you're struggling with debt and divorce at the same time, you might want to consider some helpful ideas before making decisions for your financial future.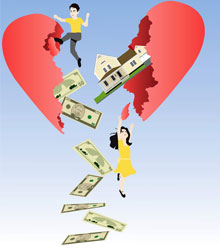 If at all possible, try to work out debt issues before filing for divorce. This will require you to work together with your spouse, and it will make things easier than waiting until you file to discuss debt. Attempt to transfer balances that aren't yours into your spouse's name only. Mortgages and car loans might need to be refinanced in one person's name. Remove your name from any and all debt accounts that aren't yours if you can. Discuss your plan with your attorney before filing any financial paperwork.
Your legal liability for any debt incurred during the marriage will vary depending on whether you live in a community property state or an equitable distribution state. In a community property state both spouses may be equally liable legally for any debt, regardless of who created it. In an equitable distribution state courts assign the responsibility for debt to the person judged to have incurred that debt.
There are nine community property states: Arizona, California, Idaho, Louisiana, Nevada, New Mexico, Texas, Washington and Wisconsin. The remaining 41 states are equitable distribution states. Even if you live in a community property state, discussing who should pay what debt with your spouse before filing might help you avoid paying debt that isn't yours.
Should your ex-spouse decide to file for bankruptcy due to overwhelming financial obligations you could be negatively impacted. Bankruptcy doesn't eliminate joint debts. What it does is erase the filer's legal liability for the debt. This means that the creditors are then able to go after the non-filing ex-spouse to attempt to collect the remainder of that debt.
If you're not the one that filed, you could be stuck paying joint debts incurred in marriage by yourself. If both you and your ex-spouse file for bankruptcy, then your liability for that joint debt would also be wiped out.
Even after your divorce is over you'll need to protect your credit. If you had only joint credit cards, be sure that your ex-spouse's name is removed from all of the ones you plan to use in the future. You may also need to open up new lines of credit in your name only. No matter how much you may trust an ex-spouse or how much they may claim to need to remain on your cards, try not to give in. Joint credit is complex even for married couples. For recently divorced couples, it's a nightmare.
Once you establish your own credit post-divorce and are completely free from all responsibility for an ex-spouse's debts, guard your credit carefully. Divorce can often make it more difficult for you to obtain credit, whether due to high balances of owed debt, missed payments or reduced income. Don't ever miss a payment and keep your credit balances as low as possible to earn a great credit score.
Join 4.3 Million Current Globe Life Policyholders
Globe Life's values have remained the same since our roots began in 1900.