$

1

*

Buys

$

100

,

000
Globe Life Insurance
Get FREE Life Insurance Information
Or call for more information: 1-800-742-6787

Or call for more information
1-800-742-6787
Choose Your Coverage:
$30,000
$50,000
$100,000
No Medical Exam
Simple Application

Free Quote—Apply in Minutes
No Waiting Period
Full Coverage The First Day
Fast Approval Process
Monthly Rates as low as:
$3.49 for Adults
$2.17 for Children or Grandchildren
Ten Essential Tips for Managing Your Personal Finances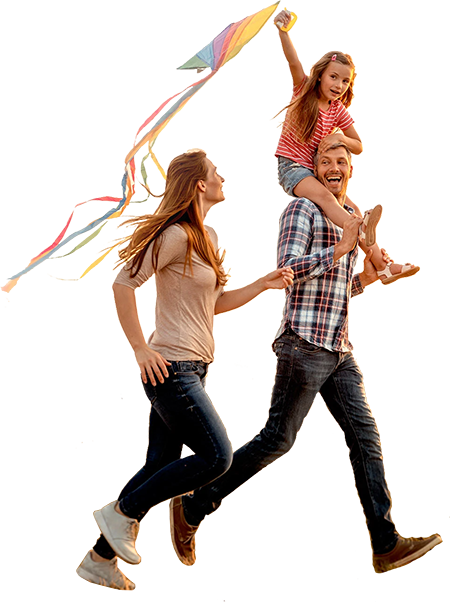 By

Stacy Williams

•
July 10, 2013
Regardless of your income level or marital status, managing your personal finances is key to financial success and peace of mind. Money matters can become a serious source of stress, which can then spill into all aspects of your life. These ten essential tips can help you manage your personal finances and build a solid financial future.
#1 – Plan Your Monthly Budget
Planning a monthly budget will enable you to track where your money is going. Review your total spending from the previous few months. You'll probably be surprised to find out just how much you're spending on "luxuries" such as dining out. To plan out your new budget, start with the essentials, such as mortgage and utilities, food and gas. Leave some extra money for "luxury" spending, and don't exceed that amount.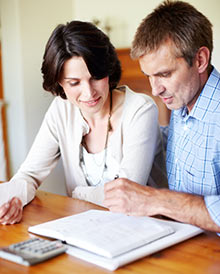 #2 – Start an Emergency Account
Financial emergencies are always headaches. But an emergency account can mean the difference between a minor ache and a migraine. Start an emergency savings account and save up at least enough money to pay all of your monthly bills for three to six months. This way you will not have to borrow, default on loans, or get a cash advance if you have a financial emergency.
#3 – Check Your Credit Reports
Check your credit reports at least once per year. You can do this at annualcreditreport.com. There is no charge to view all three of your credit reports one time per year. If all is in good order and you are on top of your finances, you should not need to pay to check them more often. If you see a mistake on any of your credit reports, report that mistake.
#4 – Pay Down High Interest Accounts First
Paying down any credit debt you have will not only alleviate you from carrying personal debt, it will raise your credit score. But focus on paying down accounts with the highest interest rates first. Interest is where credit companies make their money and where you lose yours.
#5 – Pay Bills on Time, Every Time
Making late payments will seriously hurt your finances. For one, it ruins your credit, leading to raised interest rates, less credit offers, and a lower credit score. But late payments also usually result in high late payment fees, sticking you with even more debt.
#6 – Take Advantage of Online Banking
Online banking allows users to monitor their banking accounts from a PC or smartphone. You can pay bills, check account levels, make a transfer, and even make deposits using online banking. Banks have measures in place to ensure secure online banking experiences. Take advantage of those measures and use common sense and online banking can be an excellent tool for managing your personal finances.
#7 – Start a Savings Account
A checking account constantly has money revolving through it. But if you want to save money, you need to keep that cash in a separate savings account. This account should be different from your emergency account, which should only ever be used in the case of a true emergency. Try to pick an account with a decent interest yield.
#8 – Start an I.R.A
I.R.A stands for Individual Retirement Account. There are different types of I.R.A's and how they're set up can vary as well. You can start an I.R.A regardless of whether or not you have a retirement savings through your job. Individuals can deposit up to 5,000 per year tax-exempt into an I.R.A and couples can deposit up to 10,000.
#9 – Don't Take on High Interest Debt
Taking on high interest debt isn't ever smart idea. If your credit is bad, fix it before taking on another loan and get a better rate. If you absolutely don't have a choice, pay off the high interest loan as quickly as possible. It all boils down to making good choices. Sure, you might look hot riding in that brand new, cherry red convertible, but if you're paying an interest rate of 10 percent to get it, then you'll soon realize you should have waited for a better deal.
#10 – Buy with Cash
The same ten dollar item costs ten dollars if you buy it with credit or cash, right? So why buy with cash? The answer is easy. When you buy with a credit card, it's harder for your brain to really register how much you're spending. Just a swipe of the card and the items are yours. But when you purchase your items with cash, you really notice that money and where it's going. Also, buying with cash means you can't spend more money than you actually have.
Join 4.3 Million Current Globe Life Policyholders
Globe Life's values have remained the same since our roots began in 1900.