$

1

*

Buys

$

100

,

000
Globe Life Insurance
Get FREE Life Insurance Information
Or call for more information: 1-800-742-6787

Or call for more information
1-800-742-6787
Choose Your Coverage:
$30,000
$50,000
$100,000
No Medical Exam
Simple Application

Free Quote—Apply in Minutes
No Waiting Period
Full Coverage The First Day
Fast Approval Process
Monthly Rates as low as:
$3.49 for Adults
$2.17 for Children or Grandchildren
How to Host an Inexpensive Dinner Party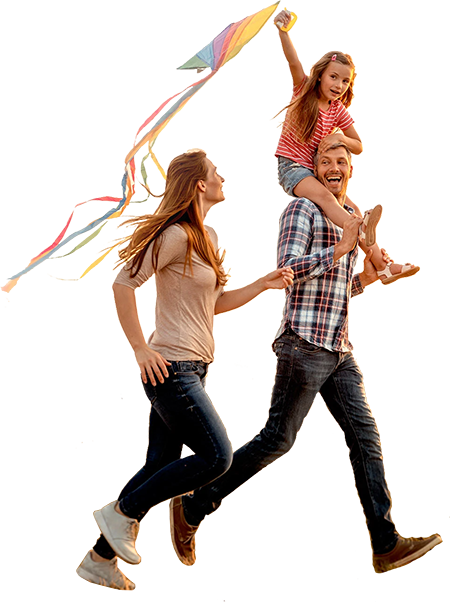 By

Stacy Williams

•
July 09, 2013
Intimate and stylish—dinner parties are back in vogue in a big way. Nothing beats spending time with close friends and family and getting to simultaneously show off your skills as a hostess. If even the thought of hosting your own dinner party makes you break out in a sweat thinking of all the associated chores and costs, then this article is for you. Below you'll learn some simple tips to help you host an inexpensive dinner party without sacrificing style.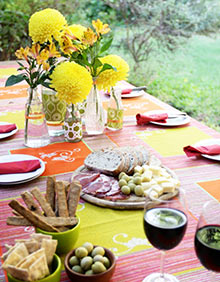 Focus on Atmosphere
The key to a stylish dinner party is creating the right kind of atmosphere. Lighting can go a long way in altering and enhancing the look of a room. Try adding some lamps from other rooms for a brighter look. Or, if a dimmer room is what you want, a low-lit lamp and some candles will create a much more intimate vibe.
Your table-settings can make or break the atmosphere of your party. But you don't have to use expensive china and sterling silver to create an elegant setting. Simple solid color matching plates with dinner napkins that compliment them is a great base to work from. Next, add in an inexpensive center-piece in the same color palate. Inexpensive wine goblets can be purchased at any store that sells kitchen ware.
Plan a Light, Affordable Menu
Socializing is a big part of any dinner party. So serving your guests heavy expensive fare that will make them feel stuffed and sleepy actually isn't a great idea. Instead, plan a menu that is light for them and affordable for you. Check out recipes online and in cookbooks that focus on delicious and inexpensive fare. Look for coupons and sales at your local grocer and plan the menu around the deals you find. Go for smaller portions for your main dishes. A simple desert such as fresh fruit served with vanilla ice cream and whipped cream is inexpensive, yet elegant.
Add Elegant Details to Class it Up
In addition to creating a stylish table setting, you can use tiny inexpensive details to create the impression of luxury. Serve drinks from glass pitchers. Use slices of citrus and garnishes. Buy an inexpensive, yet tasty wine to serve with dinner. Splurge on cloth napkins and place settings, but choose ones you'll use regularly after the party is over to keep down costs.
Use Your Surroundings
If you have a large enough dining area with a color scheme already in place, you can play into those surroundings by using matching décor for your dinner party table display. If not, why not think outside the box? If you have a balcony or patio large enough in your home or apartment, consider having your dinner party outdoors instead. Decorate with strings of colored lights and fresh cut flowers. If you're lucky enough to live in the country, schedule your dinner party a few hours earlier and host a country dinner party outdoors in the backyard.
Keep the Guest List Small
Just how many guests should you invite? You'd think the old saying "the more the merrier" would apply to dinner parties as well, right? Actually, dinner parties are meant to be more intimate affairs. Keep the guest list small, no more than six to eight diners tops. Invite people whom you know enjoy each other's company or whom you suspect will hit it off. Otherwise, you could be in for a long night.
Join 4.3 Million Current Globe Life Policyholders
Globe Life's values have remained the same since our roots began in 1900.