$

1

*

Buys

$

100

,

000
Globe Life Insurance
Get FREE Life Insurance Information
Or call for more information: 1-800-742-6787

Or call for more information
1-800-742-6787
Choose Your Coverage:
$30,000
$50,000
$100,000
No Medical Exam
Simple Application

Free Quote—Apply in Minutes
No Waiting Period
Full Coverage The First Day
Fast Approval Process
Monthly Rates as low as:
$3.49 for Adults
$2.17 for Children or Grandchildren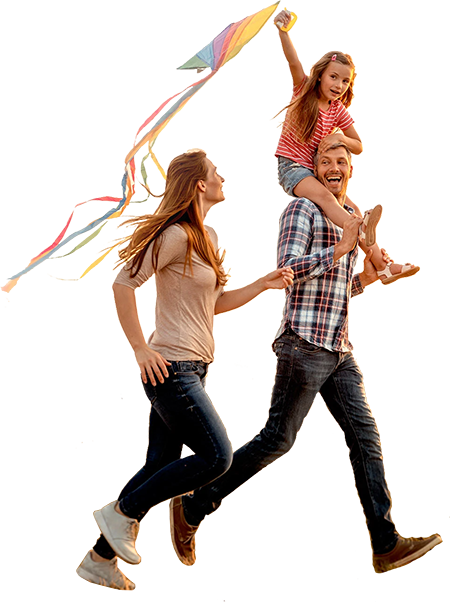 By

Stacy Williams

•
March 30, 2016
When you are making a major transition in your life, there will always be a mix of feelings and emotions. From excitement to anticipation; from enthusiasm to apprehension, the range can be a wide scope. The key to making changes go smoothly is to make sure you are your healthiest self. It is very difficult to make changes if you are low on energy or feeling badly. And it's a fact that people can always make improvements in the way they live that will make big transitions easier.
One of the most obvious things is to keep yourself healthy with exercise, plenty of rest, a healthy diet and plenty of water. Perhaps the most important link to a healthy lifestyle, however, is your attitude. Your attitude during any life change, whether they are good or bad, can make a big difference in your overall health and your outlook on life. It is indeed true that positive thinking will evoke more energy, more initiative and definitely more happiness.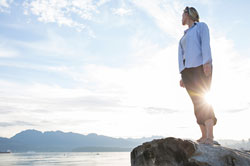 Although it can be difficult at times to maintain a constant positive outlook during stressful transitions in life, the way you view your circumstances can certainly have an effect on the way you cope with challenging situations. Think about how much time and emotional energy you put into worrying about changes in your life when you could actually be using that energy to handle the transitions easier.
Almost everyone has likely experienced at least one major transition in life. Whether it's a new position in a career path, marriage, moving, divorce, the birth of a child or taking care of an elderly parent, these types of life changes can bring stress into the forefront. However, these changes can also bring personal growth and preparation for whatever comes next in life.
Learning to deal with change successfully may also leave you feeling stronger, more confident, and even give you a sense of pride in knowing that you are able to work through anything that comes at you. There are several ways to prevent stress as you learn to cope with life's transitions. An easy way may be to research the upcoming changes you are anticipating. Often stress can develop out of fear of the unknown. When you are well-informed about the situation, it can be easier to face.
Taking time to relax and remaining calm in spite of stress may also assist you in working through it, as well as help you feel more adjusted. Learning to take time for leisure activities can be helpful in controlling and preventing health issues, such as high blood pressure and even colds.
It can also be worthwhile to learn to adjust the timing around changes you are making. Avoid making a large change immediately following another change. Generally, adjusting to a change takes time, and making multiple transitions at once may not allow enough time for an adequate adjustment period, which can cause added stress.
Another important step in making any transition in life easier and less stressful is to make sure that the changes you are making are something you feel good about, and that it will bring you peace and happiness. If you are making changes that may ultimately lead to misery, your attitude will become negative and you will be unmotivated to make any positive changes in your life.
Once you have decided that the changes you are making in your world will be beneficial to you and will bring you joy, never forget to reward yourself for your accomplishments. You deserve to celebrate the positive changes you have made and reward yourself for your strength and perseverance.
Join 4.3 Million Current Globe Life Policyholders
Globe Life's values have remained the same since our roots began in 1900.