$

1

*

Buys

$

100

,

000
Globe Life Insurance
Get FREE Life Insurance Information
Or call for more information: 1-800-742-6787

Or call for more information
1-800-742-6787
Choose Your Coverage:
$30,000
$50,000
$100,000
No Medical Exam
Simple Application

Free Quote—Apply in Minutes
No Waiting Period
Full Coverage The First Day
Fast Approval Process
Monthly Rates as low as:
$3.49 for Adults
$2.17 for Children or Grandchildren
Five Ways to Cut Back on Your Grocery Bills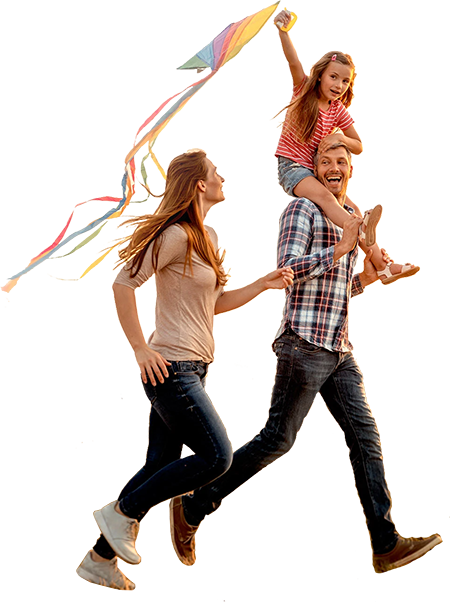 By

Lucille Reed

•
April 24, 2013
In these days of financial stress, we're all trying to cut back. One of the most important places to do that is in the grocery store. Grocery bills can eat up your income faster than rent, but there are ways you can cut down your grocery bills without making huge sacrifices at mealtime.
1 – Go for the Generic Products
Most grocery stores carry generic products that are cheaper than the name brands. Experiment. Find generic products your family likes and stick with them. You can save a lot of money that way. Many stores will also offer specials on generic brands so you can save even more.
2 – Sometimes Cheaper is Better!
It's true that you get what you pay for, but sometimes cheaper is actually ok. Do your paper towels really need to be pretty? No, they just have to do the job. Even with food, not everything has to be the most expensive to be good.
Just as you can use generic products, you can use cheaper products. Your recipes won't suffer if you use the cheaper tomato paste, pasta, beans, or other ingredients. You can use cheaper cuts of meat and dress them up with sauces and pasta. Here too, you need to experiment until you find the products that suit you.
3 – Shop Where You Can Save
Some grocery stores are just more expensive than others. Shop at stores where you can save more money. If they don't carry everything you need, just go to the more expensive store for the products your saving store doesn't have.
Some stores save money with self-service check out. Some even require you to bring your own boxes or bags. Going through self-checkout and bringing your own bags isn't difficult and it can save you a lot. Some stores also have cards for frequent shoppers that offer discounts and other benefits.
4 – Buy in Bulk
Buying in large quantities will help you cut down your grocery bill in the long run. If you have a big family, the saving is obvious, but even small families can benefit from this strategy. You can divide packages and place them in your freezer to use separately. Like taking your own boxes or bags, it's a little more trouble, but it pays off in the long run.
Some shoppers share products with other families and get savings that way. Just divide the products when you get home from the store. You can shop together or just agree on which products the separate families will buy, then get together and exchange goods.
There are stores that take inventory other stores overstock on and can offer bulk products at lower prices. For example, they might have detergent for a limited time and garbage bags another time. If you find a real bargain on nonperishable items at one of these stores, stock up.
5 – Take Advantage of Coupons and 2-for-1s
You can find coupons in newspapers, flyers, magazines, in the grocery stores themselves and online. Focus on collecting the ones that give savings on the products you would be buying anyway. Don't buy products because you happen to have the coupons. That inevitably leads to waste. Despite all of the hype surrounding extreme couponing, you don't have to have fifty coupons to save big. Likewise, it's not always a good idea to buy thirty of the same product if it's one you've never used before.
Stores offer products 2-for-1, or buy one get one free frequently. Here again, be practical. Getting a second product free is only a true savings if you use the product to begin with, and if you can use two before the product's expiration date.
Join 4.3 Million Current Globe Life Policyholders
Globe Life's values have remained the same since our roots began in 1900.