$

1

*

Buys

$

100

,

000
Globe Life Insurance
Get FREE Life Insurance Information
Or call for more information: 1-800-742-6787

Or call for more information
1-800-742-6787
Choose Your Coverage:
$30,000
$50,000
$100,000
No Medical Exam
Simple Application

Free Quote—Apply in Minutes
No Waiting Period
Full Coverage The First Day
Fast Approval Process
Monthly Rates as low as:
$3.49 for Adults
$2.17 for Children or Grandchildren
8 Steps to Protecting Yourself Against Identity Theft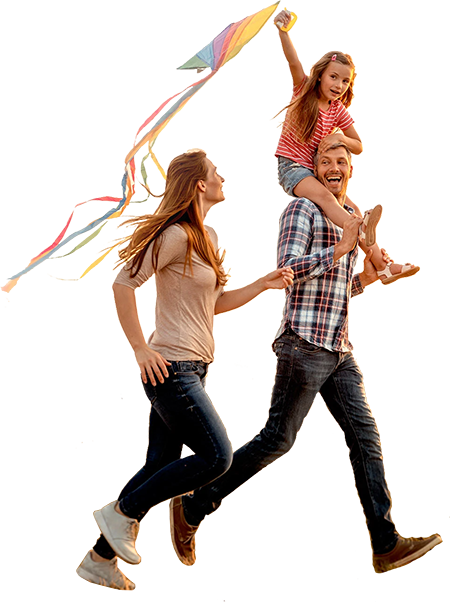 By

Mike Elman

•
August 21, 2012
With more than a quarter million people being affected by it every year, identity theft remains a serious threat to consumers across the globe. Identity theft can wreck your finances, hurting your reputation with your creditors and causing you unnecessary stress and hassle.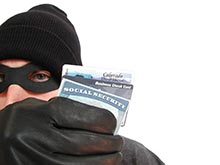 Hackers don't care who you are, how old you are, or how much money you have (or don't have.) In fact, senior citizens are sometimes specifically targeted by identity thieves. Don't become a victim. Read these eight steps for protecting yourself against identity theft and stay one step ahead of would-be thieves.
Check your credit report
Checking your credit report allows you to monitor your accounts and information and check for inconsistencies. Annualcreditreport.com allows you to check your report through all three consumer credit reporting agencies: Transunion, Equifax, and Experian for free once a year. If you find something suspicious, be sure to follow instructions for having it reviewed or removed from your report.

Don't carry all your cards at once
Credit cards, debit cards, cash—having various options to pay easily on hand can make you feel secure. But it's not a good idea if you want to protect yourself against identity theft. It's also not a great idea to carry all of your personal identity cards on you. Instead, carry one identity card and one credit or debit card to minimize your risk should your wallet or purse be stolen.

Watch out for email phishing scams
Phishing scams are emails sent by identity thieves to trick users into giving out personal and financial information. Phishers often pose as banks or credit companies, using the logos of those institutions to deceive people. They'll often send an email to "alert" you that your account has been jeopardized and ask you for your personal information. Don't ever respond. Just call your bank. And don't click any links in emails from unknown senders.

Use caution with internet purchases
Buying online is convenient. Not only that, but you can often find deals that aren't available in brick and mortar stores. But if you're going to buy online, you have to use caution to avoid identity theft. Only buy through secured websites. Check for an "https" at the start of the web address denoting a secure address. If you're not certain, check the Better Business Bureau before buying.

Keep your computer protected
Hackers use malware and viruses to steal financial information. These programs can infect your computer when you click on links or open up attachments. Protect yourself by keeping your computer protected. Install and maintain anti-virus software at all times. Also, limit the amount of financial information you store online.

Shred unwanted financial documents
In the age of virtual information, you may not think identity thieves would bother trying to steal your information from physical documents. But it still happens. It pays to be careful with any documents that contain your personal and financial information. Shred documents you're going to throw away. For the ones you need to keep, store them in a safe place, like a lockbox.

Be smart with your passwords
Hackers can use malware to mine for passwords that are stored on your computer. Limit saved passwords as much as possible. Create original passwords and don't use the same one for everything. In addition, change your passwords often to avoid having them stolen and used to steal your identity.

Limit personal information shared online
These days it's so easy to get carried away when it comes to sharing your personal information online. Every time you make an online purchase, store a password, or share information on social networking sites you're making it easier for identity thieves to target you. Limit the amount of personal information you share with others online, even on sites you think are secure.
Join 4.3 Million Current Globe Life Policyholders
Globe Life's values have remained the same since our roots began in 1900.