$

1

*

Buys

$

100

,

000
Globe Life Insurance
Get FREE Life Insurance Information
Or call for more information: 1-800-742-6787

Or call for more information
1-800-742-6787
Choose Your Coverage:
$30,000
$50,000
$100,000
No Medical Exam
Simple Application

Free Quote—Apply in Minutes
No Waiting Period
Full Coverage The First Day
Fast Approval Process
Monthly Rates as low as:
$3.49 for Adults
$2.17 for Children or Grandchildren
Getting Out of Debt: Start Taking Control of Your Finances Again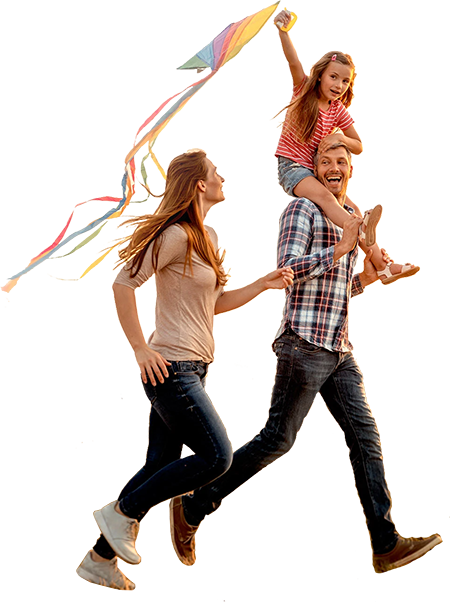 By

Lucille Reed

•
April 16, 2015
Are you beginning to forget what life was like before you were in debt? Every year, men and women just like you find themselves suffering under the burden of debt, unsure about how to break free. For some, financial pitfalls such as sudden unemployment, escalating medical bills, and unanticipated repairs are the reason that debt payments keep adding up. For others, the culprit is nothing more than a whole lot of superfluous spending.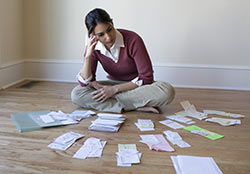 The reason that you're in debt doesn't matter as much as the mindset that you are in right at this moment. If you have decided that it's time to take control of your finances again, then getting out of debt is within your grasp.
These tips can help you to pay off debt and get back on track.
Limit extraneous spending
Rule number one of getting out of debt is to start limiting all unnecessary spending as soon as possible. In order to do that, you'll have to be honest with yourself about what falls into the extraneous spending category.
The key to getting out of debt is spending much less than you make so that you can a) keep up with your expenses and not go further into debt and b) pay off the debt you already owe. So, if you're spending thirty dollars a day on lattés and expensive lunches, it's time to cut it out.
Make a monthly budget
No matter how tiresome you think it sounds, this is one step towards getting out of debt that you cannot afford to skip. Making a monthly budget allows you to track just how much you are spending and what you are spending it on. Most people are amazed (or horrified) to discover where all of their money is going every month.
Make a monthly budget and be sure to include ALL spending, no matter how small and insignificant the transaction may seem. This way, you'll have a clearer idea of where you're money is going and what you are going to need to change to hold on to more of it.
Make a Payment Plan and Stick to It
Don't stall, even if you think you can't afford to begin getting out of debt. Just decide on a debt payment plan and stick to it. If you're not comfortable paying a lot, start with a little. Never make an excuse to not pay that little bit towards your debt.
You'll probably feel much better just knowing that you are starting to get your finances back under control. When you can, pay more than you decided on in your initial payment plan. Before you know it, you'll be paying more than you dreamed you could spare and getting out of debt that much sooner.
Ask for Lower Interest Rates
You've heard the old adage "It doesn't hurt to ask." Well this wise saying holds true when it comes to getting out of debt too. If you have credit card debt with high interest rates, just call your credit card companies and ask them to lower your rate. Contact card companies that you aren't past due on. Tell them that you're considering opening a line of credit elsewhere to get a lower interest rate.
Don't give in if the initial response isn't positive. Most credit card companies would rather give you a slightly lower rate than lose your business altogether. Stand firm until you get the lower interest rate.
Reevaluate your Relationship with Money
Reevaluating your relationship with money is something that you should begin doing while you are getting out of debt. If continuously exceeding your income from overspending is what got you into debt, it's time to evaluate your shopping habits and lifestyle.
Living beyond your means may be fun in the short run, but you could be worried about getting out of debt again all over again in a few years. Learn the difference between something you need and something you want.
Everyone deserves the opportunity to enjoy the peace and freedom that comes from living debt–free, or at least free from bad debt. The better you arm yourself with the knowledge of how to start getting out of debt, the more likely you will be to find yourself in a position of financial security once again.
Remember that getting out of debt won't happen overnight. It's a process that you'll have to go through each day. Reward yourself for your progress whenever you can, just don't reward yourself by splurging on new designer duds.
Join 4.3 Million Current Globe Life Policyholders
Globe Life's values have remained the same since our roots began in 1900.