$

1

*

Buys

$

100

,

000
Globe Life Insurance
Get FREE Life Insurance Information
Or call for more information: 1-800-742-6787

Or call for more information
1-800-742-6787
Choose Your Coverage:
$30,000
$50,000
$100,000
No Medical Exam
Simple Application

Free Quote—Apply in Minutes
No Waiting Period
Full Coverage The First Day
Fast Approval Process
Monthly Rates as low as:
$3.49 for Adults
$2.17 for Children or Grandchildren
Top Ten Cheap Ways to Keep Your Kids Entertained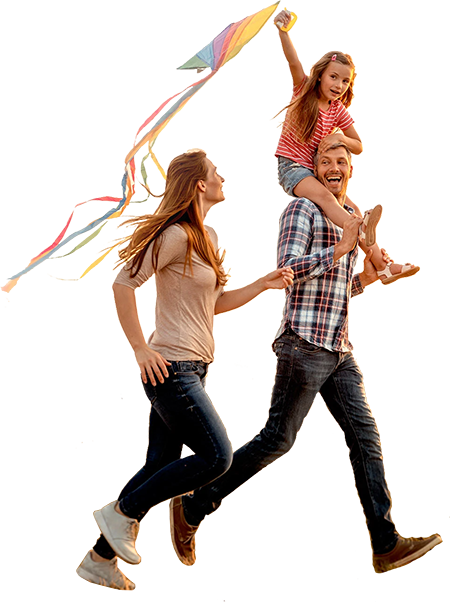 By

Stacy Williams

•
June 01, 2013
Are your kids constantly complaining about how bored they are? There are ways to keep your kids happy and occupied that won't break the bank.
Here are ten:
Take a Nature Walk
Kids love nature and it's free. Take your children to a park or other accessible natural area and have a scavenger hunt. Collect interesting stones, moss, leaves or pine cones. If you have a specific art project in mind, it gives direction to the hunt. For example you can collect interestingly shaped leaves, take them home, lay them under screen and spatter paint on them with old toothbrushes. It makes a very artsy print kids can hang in their rooms.
Just Add Water!
Water is like magic to all of us and kids are no exception. If you don't have a pool or a beach nearby, you can still have water fun with inexpensive slip and slides, sprinklers and – that all time favorite – water pistols. Water balloons are a favorite too, and accessible to anyone with a hose. Suit up and join the fun.
Put on a Play
Everyone likes to dress up. Help your kids find a story to act out and give them some materials or dress up clothes for creating easy costumes. They will have fun creating dialogue and "running their lines." It's fun! Suggest an area in your house or yard to use for a "stage" and have them invite family and friends to a night of theatre. You can serve drinks and popcorn, even "sell" tickets. Preparing for the play can take days and it's good for the imagination.
Explore Your Artistic Side
Keep a stock of sidewalk chalk, watercolors, finger-paints, crayons and colored pencils. Art paper and notebooks, construction paper, scissors and glue can keep your kids entertained on many a rainy day.
Keep Journals
Encourage your children to write by giving them attractive blank books to keep their "journals" in. Even if your children cannot write, they can draw. And the journals will be treasured keepsakes for them in the future.
Offer Fun Incentives for Chores
Make it fun and the kids will pitch in. Clean out closets, kids' rooms or the garage and let each child profit from the garage sale.
Plant a Garden
If you like to garden yourself, give your kids each a plot. Kids like having something just of their own, and seeds are cheap. Summer or fall you can help them start their own garden and maintaining it will keep them busy. When their "crop" comes in, help them cook it up or let them make flower arrangements for a special dinner or for their rooms. Who knows – you may have a future farmer on your hands.
Have a Pet Parade
The kids and their friends can wash and dress up their pooches and kitties and have a parade. Have parents donate silly prizes for cutest, funniest, etc. Be sure there are lots of prizes so every pet wins one.
Have a Camp Out
Kids love to camp out or to pretend they're camping out. If you have a tent to use for the outing—great. If you don't, you can make a simple and cheap pup tent with muslin painter's drop cloths. If your "camp out" is inside, the kids can construct their own tent with blankets or sheets slung over your tables or chairs. You can make s'mores in your fire pit, fireplace, or over your gas stove. Get things going with a few scary stories and give every kid a little flashlight for fun playing tag in the yard and for feeling safe.
Explore Your Local Area
Pack a picnic lunch and tell your kids you're going "searching for adventure." Just get in the car and let them decide which roads to take. You never know what you might find right in your own locale. You can picnic in a scenic spot and stop for ice cream on the way back home.
When you run out of ideas, ask the kids to give you some. They're the ones with the great imaginations and they probably have a few ideas of their own!
Join 4.3 Million Current Globe Life Policyholders
Globe Life's values have remained the same since our roots began in 1900.