$

1

*

Buys

$

100

,

000
Globe Life Insurance
Get FREE Life Insurance Information
Or call for more information: 1-800-742-6787

Or call for more information
1-800-742-6787
Choose Your Coverage:
$30,000
$50,000
$100,000
No Medical Exam
Simple Application

Free Quote—Apply in Minutes
No Waiting Period
Full Coverage The First Day
Fast Approval Process
Monthly Rates as low as:
$3.49 for Adults
$2.17 for Children or Grandchildren
Cashing Out a Life Insurance Policy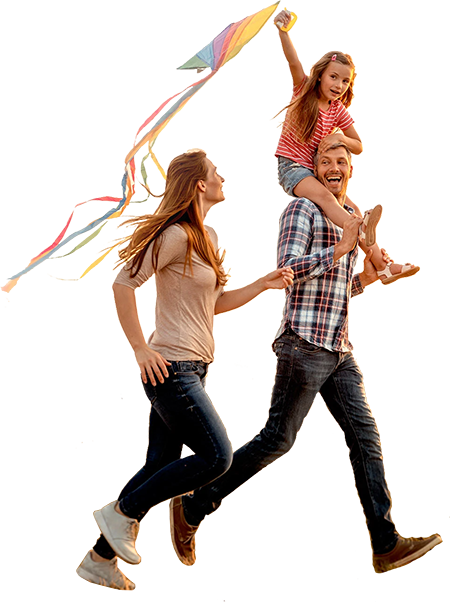 By

Lucille Reed

•
May 01, 2019
Cashing Out a Life Insurance Policy
Whether you're struggling financially, want to get a hold of extra cash, or simply don't need as much coverage as you once did, you may consider cashing out your whole or universal life insurance policy, which are considered permanent policies. This can be a big decision to make, so it's important to understand the financial impact it can have on your life.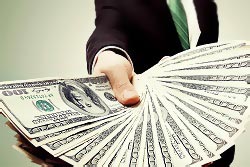 Face Value versus Cash Value

It's important to understand there are two components to whole life insurance. The first component is the face value, or the amount paid to your beneficiaries when you pass away. The other component is the cash value, which is funded by a portion of the premiums you pay. When you cash out a policy, you won't receive your full premium contributions, but rather the full cash value of the policy.
Cashing Out Your Life Insurance Policy

When you cash out a permanent life insurance policy, you have the options of selling or surrendering your policy. You can then use the cash value towards paying off debt, emergencies, household repairs, loans, marriage, premium payments, retirement, and more.
The following are different ways you can go about cashing out your whole or universal life insurance policy:
Borrowing from the Cash Value

With most permanent life insurance policies, you have the option to borrow from your policy's cash value. Most insurers have a minimum cash value requirement you must meet before you're able to take out a loan. However, after you've met that requirement, you can borrow up to the full amount you've accumulated.
There are both benefits and drawbacks to borrowing from the cash value. Since you're essentially borrowing money from yourself, you're not required to make monthly payments. Your interest rates are typically lower and repayment terms are usually more flexible. However, despite these perks, it's important that your full loan is paid back on time. If you're unable to pay back your full amount, the policy could equity surrender:
Outstanding policy loans
Reduced death benefit
Taxes
Choosing to borrow money against your life insurance policy will ultimately impact your coverage, so you should carefully consider your coverage, benefits, and premium schedule prior to borrowing money.
Cash Value Withdrawals

Instead of borrowing money and being required to pay it back, you may consider withdrawing it entirely. This option is typically best for those who need quick cash but don't want to forfeit their coverage or ownership. While the amount you can withdraw is normally less than a policy loan, it ultimately depends on your specific policy and provider. While you're able to swiftly take out money in the event of an emergency, drawbacks include:
Increased premiums
Modified endowment contracts
Reduced death benefit amount
Potential tax implications
Surrendering Your Policy

A more drastic option of cashing out is surrendering your policy. If you decide you want less coverage, have found a better insurance option, or need money in a pinch, this may be an option you consider. If you decide to take this route, your provider will pay out the cash value of your policy in exchange for surrendering the right to your death benefit payout. While this option can be beneficial, you should keep an eye out for:
Giving up your benefit
Reduced payout
Surrender fees
Taxes
Life Insurance Settlements

If your policy has a higher cash value, this is typically the most ideal option to consider. Life insurance settlements entail selling the right to your death benefit to a third party. The third party will then take over your premium payments as well as the ownership of your policy. In the end, the amount you'll receive is up to them. Before selling your policy, it's important to consider:
Eligibility for social assistance programs
Expensive fees and taxes
Finding the right price
Reduction in your family's financial security
Alternative to Cashing Out a Policy: Personal Loans

If you're struggling financially but don't want to take out cash from your life insurance policy, you may consider applying for a personal loan. These loans are available at banks, credit unions, and from personal lenders. They can quickly get you access to money you need, and typically at reasonable interest rates. If you choose to take out a personal loan, it's important you consult a financial advisor or accountant beforehand, to determine which option is the best for your specific situation.
Sources:
Fbfs.com, Can I Cash in a Whole Life Insurance Policy?, 2019
Finder.com, How to Cash Out Your Life Insurance Policy, 2019
Join 4.3 Million Current Globe Life Policyholders
Globe Life's values have remained the same since our roots began in 1900.