$

1

*

Buys

$

100

,

000
Globe Life Insurance
Get FREE Life Insurance Information
Or call for more information: 1-800-742-6787

Or call for more information
1-800-742-6787
Choose Your Coverage:
$30,000
$50,000
$100,000
No Medical Exam
Simple Application

Free Quote—Apply in Minutes
No Waiting Period
Full Coverage The First Day
Fast Approval Process
Monthly Rates as low as:
$3.49 for Adults
$2.17 for Children or Grandchildren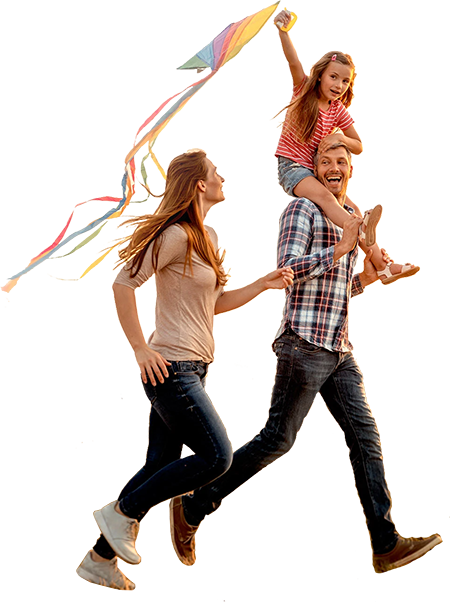 By

Stacy Williams

•
May 18, 2016
Securing a life insurance policy is something everyone should consider, regardless of the myths about life insurance that are floating around. Not getting the coverage you need can leave your family financially devastated. It's important to think about how much insurance you should have in your life to ease the burden on your family if you were gone.
Whether you may be young or single or think there are other reasons to wait, life is unpredictable and it can change in an instant. An unexpected death could leave loved ones with overwhelming expenses. Who will take care of these for you? Most likely a close family member or friend will have to find a way to cover the high costs of unexpected final expenses. When you're young, you don't want to think about death, so it's easy to tell yourself "that won't happen to me." The truth is it can happen to anyone at any time. Life insurance can provide your loved ones with the financial support they need to help with final expenses and any debt you may leave behind. Another benefit of purchasing life insurance at a young age is it can be much less expensive.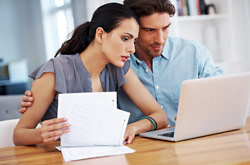 Sometimes when looking at life insurance policies, it may seem like there are too many options. It is true that there are several different plans and options when it comes to choosing life insurance. You often hear terms like riders or waivers, along with other things you may not be familiar with. It can leave you confused and overwhelmed. You can make things easier, however, by keeping your decision to two affordable options: term or whole life insurance. Making the decision between these two choices depends on what you need and what you can afford right now.
Another life insurance myth is that only the main breadwinner in the family needs life insurance. Most people assume there is no income lost if something happened to a stay-at-home parent. According to the Bureau of Labor Statistics, it would cost $59,862.30 a year to replace a stay-at-home parent's salary. For example, if the stay-at-home parent did suddenly pass away, who would take care of the children ... a nanny or daycare? Having the adequate life insurance coverage can help relieve some of the financial burden until you are able to adjust to a new situation.
Life insurance is too expensive. According to the Life Insurance and Market Research Association (LIMRA), 80% of people overestimate the actual cost of life insurance. LIMRA also found those under the age of 25, overestimated the cost by as much as four times the actual cost. This is probably the most misunderstood myth. In reality, term life insurance rates can be as low as $10 - $20 a month. That is less than the average person spends on coffee or eating out in a single month. With rates that low, almost anyone can afford to have life insurance.
It's possible you may think that once you have life insurance, there is no need to worry about it anymore. If you already have life insurance, the amount of coverage you need can change. The older you get, you will acquire more debt and final expenses increase. It's always a good idea to review your insurance needs when you have a major life change or simply review your policy every few years. Making sure your policy contains the correct information can insure your family receives the financial security they need.
Another common misconception about life insurance is that you're better off investing your money rather than buying life insurance. The problem with that idea is that you are taking a big chance when you depend solely on your investments to take care of your family. If something happens to you and you don't have coverage, there may be no means to provide for them after your assets are gone. Therefore, do not just count on your assets being enough, but establish a life insurance policy outside of the investments you have. This will ensure that your family has enough available money when something unexpected happens.
There are definitely many misunderstandings about life insurance. It is best to know the facts and don't let the myths stop you from choosing the right coverage.
Join 4.3 Million Current Globe Life Policyholders
Globe Life's values have remained the same since our roots began in 1900.