$

1

*

Buys

$

100

,

000
Globe Life Insurance
Get FREE Life Insurance Information
Or call for more information: 1-800-742-6787

Or call for more information
1-800-742-6787
Choose Your Coverage:
$30,000
$50,000
$100,000
No Medical Exam
Simple Application

Free Quote—Apply in Minutes
No Waiting Period
Full Coverage The First Day
Fast Approval Process
Monthly Rates as low as:
$3.49 for Adults
$2.17 for Children or Grandchildren
8 Great Uses For Tea Tree Oil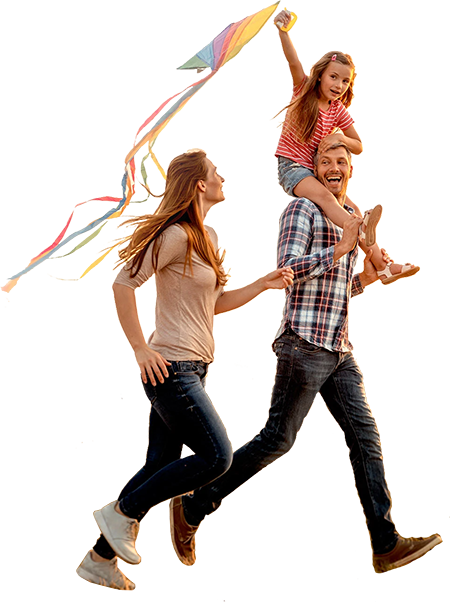 By

Stacy Williams

•
May 31, 2017
8 Great Uses For Tea Tree Oil
Tea tree oil derives from a plant known as the Melaleuca alternifolia and is known to have many beneficial uses. Tea tree oil has been used for thousands of years and has been documented as a medical treatment for many strains of bacteria, viruses and fungi. To date, hundreds of scientific studies refer to tea tree oil's antimicrobial benefits.
Some of the many uses of tea tree oil include being a natural household cleaning product. Studies have shown it can work as a household mold killer when placed in a diffuser. Tea tree oil is also becoming popular as a useful and healing product in cosmetics, hair products, massage oils and skin care.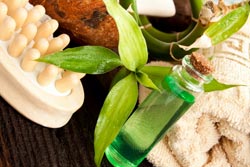 Tea tree oil has been found to be beneficial for many of the following ailments:
Acne
Bacterial infections
Chickenpox
Cold sores
Congestion and respiratory infections
Earaches
Fungal infections
Bad breath
Head lice
MRSA
Psoriasis
Dry cuticles
Insect bites, sores and sunburns
Boils from staph infections
Tea tree can also be useful as a replacement for some household products:
Anti-microbial laundry freshener
Insect repellant
Natural deodorant
Acne face wash
Foot odor removal
Mold remover
Household cleaner
The following are the top ten natural uses for tea tree oil:
Acne treatment — Tea tree oil has been found to be very beneficial in treating acne. In fact, one study performed showed that tea tree oil was just as effective as the common acne ingredient benzolyl peroxide. However, with tea tree oil you can often avoid the negative side effects you may have with benzolyl peroxide, such as red, dry, peeling skin.
Hair treatment — Tea tree oil is also very effective in treating hair conditions such as dandruff, itchy scalp and even head lice. Tea tree oil is very soothing as well as healing. Just mix several drops of the oil in your shampoo to get the desired effect.
Household cleaning — Studies have shown tea tree oil to be a powerful antimicrobial. It's highly effective as a household cleaner that can kill bacteria around your home. When using it as a homemade cleaner, just mix ta tree oil with water, vinegar and lemon oil. It can be safely used on countertops, kitchen appliances, bath and showers, sinks and toilets.
Psoriasis and eczema treatment — Tea tree oil has also been proven to be effective in treating skin inflammations, like psoriasis and eczema. You can make homemade treatments to relieve symptoms of psoriasis and eczema by simply mixing one teaspoon of coconut oil, five drops of tea tree oil and five drops of lavender oil to lotions and soaps. This mixture can provide soothing and healing treatment for skin conditions that you may be suffering from.
Toenail fungus and ringworm treatment — As an effective treatment for fungal infections and parasites, tea tree oil a great choice against toenail fungus, athlete's foot and ringworm. You can apply an undiluted cotton swab of tea tree oil to the affected area.
Deodorant — Tea tree oil can also be useful in eliminating body odor. Because of the antimicrobial properties and its ability to kill bacteria, tea tree oil is great for keeping skin smelling clean and fresh. You can make a homemade deodorant by mixing tea tree oil, coconut oil and baking soda together.
Cuts and infection treatment — According to a study published by the Journal of Investigative Dermatology, tea tree oil can be very effective in killing the MRSA virus and various staph infections. Tea tree oil is also very effective when used as a wound ointment. You can make a mixture using tea tree oil with lavender oil. Hydrogen peroxide can also be added for treatment of infections.
Toothpaste — Tea tree oil can also be beneficial to treat inflamed gums, reduce the bleeding of gums and prevent tooth decay. It can also help fight bad breath by killing bacteria within the mouth. Simply mix tea tree oil with coconut oil and baking soda to make a natural toothpaste.
Join 4.3 Million Current Globe Life Policyholders
Globe Life's values have remained the same since our roots began in 1900.